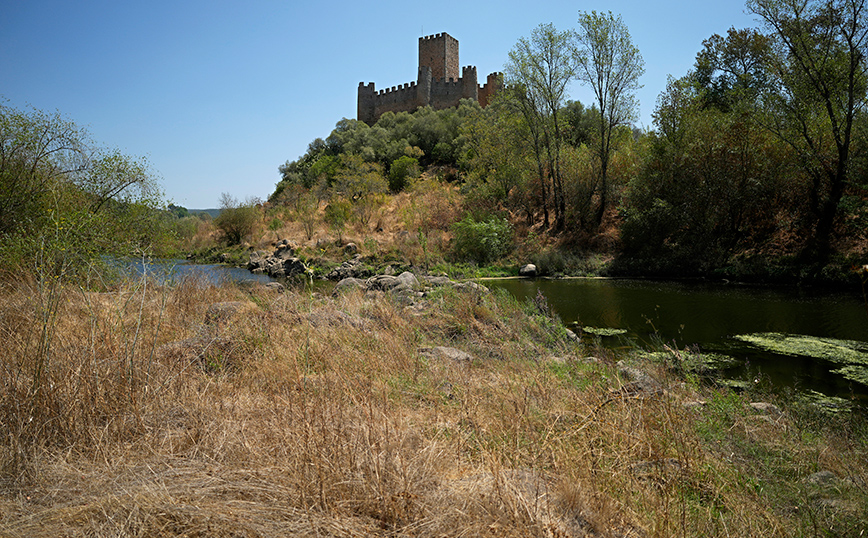 Unprecedented drought in Portugalwith the government recommending that 43 municipalities temporarily increase the price of water for the largest consumers and suspend street cleaning and watering of public parks and gardens.
Portugal is affected by severe or extreme drought after the heat waves of the last few months, announced the country's meteorology institute IPMA.
Late Wednesday, the country's environment minister, Duarte Cordeiro, said that out of 61 dams in Portugal, 10 are in critical condition with the volume of water stored below 20% of their capacity.
These nearly empty dams provide water in 40 municipalities in the north and central part of the country and in three in the Algarve in the south. Although the country as a whole has enough water reserves for two years, the water in the 10 dams in critical condition is only enough for one year, Cordeiro explained. In total in Portugal there are 278 municipalities that are responsible for supplying water to their citizens.
10 cubic meters of water per month for the average family
In the 43 most affected municipalities, the government recommended, for the period when the drought is most severe, to increase the price of water for families and companies that consume more than 15 cubic meters of water per month. The average family in Portugal consumes 10 cubic meters of water per month reports APE-MPE, citing Reuters.
They should also "temporarily suspend the non-essential use of water, mainly for cleaning the streets and watering the greenery, as well as in fountains and swimming pools", the Minister of the Environment pointed out. He added that the government will help ensure that these measures are implemented immediately, although he appreciated that municipal authorities are complying with the recommendations.
In February Portugal's government called for six dams to stop producing electricity, and since August authorities have stopped watering golf courses, public parks and gardens in the Algarve to avoid rationing water consumption from the citizens.
Source: News Beast