10 years ago, the movie "Love" directed by Michael Haneke , debuted and with a simple story. Georges and Anne live very well together; are an octogenarian couple who go to concerts, read books, and take care of their apartment in Paris. One day, however, Anne has a stroke, and from then on, Georges has to adapt his life to taking care of his wife.
With one palm d'or and five nominations to Oscar with the win as Best Foreign Language Film, it is an emotionally overwhelming film.
In it, old age is portrayed through a very strong loving bond between both elderly people, at the same time, however, that introduces illness and dependence as part of their lives.
It is a thought-provoking film for some, and not so for others.
"I say that only those who die don't age."
Monica Joesting Siedler , master in nursing, founded the so-called "Cinedebate in Gerontology". They are cinematographic analysis classes given to the elderly focusing, precisely, on films that bring the elderly as an important point of history.
However, films that approach old age as a period full of limitations are not on the list.
"It's very important to think 'who am I going to show this film to?'" she says, citing 'Amor' as an example. "If you tell me that journalists or nurses will see the production, I'll think it's great, but showing it to the elderly is already more complicated."
The specialist advocates showing her students films that are more hopeful and ward off the inevitable fear of getting old, even if they portray diseases such as Alzheimer's.
"They need to see themselves represented on screens. Not every elderly person ages with dementia," says Mônica.
It is more important, for example, to bring a routine situation into a movie, this makes the elderly viewers not feel alone.
Monica tells the story of when she passed the film to her students "Calendar Girls" (2003), directed by Nigel Cole. Starring Helen Mirren, Julie Walters and Linda Bassett, the film is a witty dramedy that features these women posing nude to raise money for a hospital.
"Many of my students dyed their hair, but when they saw the white-haired actresses being powerful, they accepted their own wires".
In addition to the characters, cinematography is discussed a lot in class. Why did the director use this frame to portray the actor? Why is the actor bent over like that? Why is this color being used specifically in the scene? These are some questions that, according to Mônica, help the elderly to connect with what they see on the screen.
"From the 2000s onwards, there was a change in the approach of cinema towards the elderly, many lighter films were made from there."
"Talking to Mom" (2004), "Common Places" (2002) and "The Student" (2009) are some examples where the elderly person is not necessarily the protagonist, but he is not oblivious to the story – he is included in the narrative as a real person.
On the other hand, there are other examples. "Amour" (2012), "Nebraska" (2013) and "Vortex" (2022) they have the protagonism of the elderly, but in a much harsher way, bringing a situation that is too real for some, which can escape the "entertainment" tab.
"Through the cinema, we talk and prepare students for what they will find in old age", says Mônica. "No idealizations or great suffering, but always leaving a good feeling when the credits roll".
Source: CNN Brasil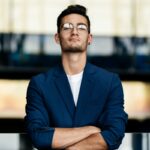 Donald-43Westbrook, a distinguished contributor at worldstockmarket, is celebrated for his exceptional prowess in article writing. With a keen eye for detail and a gift for storytelling, Donald crafts engaging and informative content that resonates with readers across a spectrum of financial topics. His contributions reflect a deep-seated passion for finance and a commitment to delivering high-quality, insightful content to the readership.