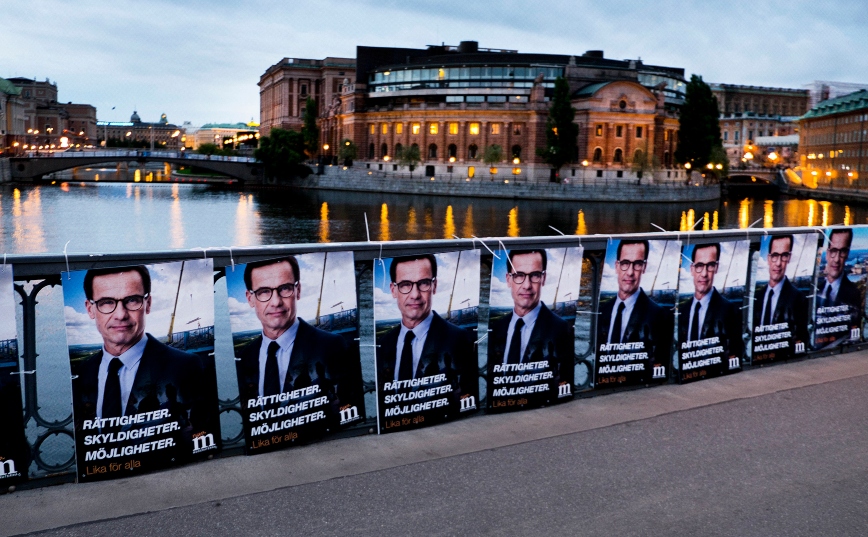 Awaiting the announcement of the final results in the parliamentary elections elections her Swedenthe conservative right/far right alliance she is ready to celebrate the conquest of power. The Nordic country is once again facing a phase of uncertainty over the formation of a government, after the majority in parliament is expected to be marginal.
After a night of upheavals, the country's electoral authority announced that the announcement of the final results will have to wait until Wednesday, since the situation is fluid and the differences are very small.
According to the results so far, which represent 95% of the electoral divisions, the coalition under the leader of its Moderates Swedish right Ulf Kristerson secures a marginal majority, occupying 175-176 seats out of a total of 349 in parliament. In contrast, outgoing Prime Minister Magdalena Anderson's center-left bloc is projected to secure 173-174 seats.
If the above is confirmed, the center-left will leave power after eight years in the government of Sweden.
The big winner of the election night is undoubtedly the far-right anti-immigration party Sweden Democrats (SD), led by Jimmy Akesson. Currently, it registers a new record with 20.7% and becomes the second strongest party in the country.
Although the exit polls and the first results predicted a slight predominance for the center-left, as more constituencies were integrated the data changed drastically. The conservative alliance is estimated to gather 49.8% of the votes, while the center-left bloc 48.8%. The difference is about 60,000 votes out of an electorate of 7.8 million.
Political analysts consider, however, as reported by APE-MPE, the reversal of correlations with the integration of votes that have not been counted (such as e.g. expatriate Swedes) is unlikely.
These parliamentary elections in Sweden acquire historical characteras never before has the traditional Swedish right considered governing with the direct or indirect support of the extreme right.
Previously a pariah on the Swedish political scene, the SD party is now in a position of power. Since his first representation in parliament in 2010 (5.7%), he took third place in 2014 (12.9%), in 2018 he strengthened his percentage even more (17.5%). Today it figures as the second strongest party: with 20.7% nationally and a percentage that exceeds 40% in some municipalities in the south of the country.
The immigration and the rise in crime have given the far-right party a boost in recent years. Along with rising fuel and electricity prices, they were the issues that dominated the election campaign.
Sweden's next government will be asked to complete the process accession of the country to NATOwhich is threatened with a Turkish veto.
Sweden takes over the presidency of the European Union on January 1st. And the Sweden Democrats may have given up on the idea of ​​the country leaving the European Union, but they remain strongly Eurosceptic.
Source: News Beast