In the modern world, where access to a power outlet is literally everywhere and always, it is sometimes difficult to imagine a situation where a portable battery will really be useful and in demand. But in fact, this is simply an indispensable thing in a huge number of scenarios – from traveling to the mountains to a banal train trip over long distances, when the socket can only be located in the corridor.
At the same time, it is already too easy to carry a battery with you for one full charge of your smartphone, you can only charge a smartphone from it, so manufacturers have long been producing very voluminous batteries that are enough for many charge cycles or for several gadgets at once, including for a laptop. We'll talk about such a battery today – Digma DGPD100WC. The device is available in Citylink and Yandex Market.
Contents of delivery
Portable charging from DIGMA comes in a fairly simple box with color printing – on the front side of the package the device itself is shown and there is a list of the main advantages of the model:
38400 mAh
Support QC 3.0, AFC, SCP, VOOC
Power Delivery 100W
1 x USB-C in/out
2 x USB-A
1 x microUSB
LED indication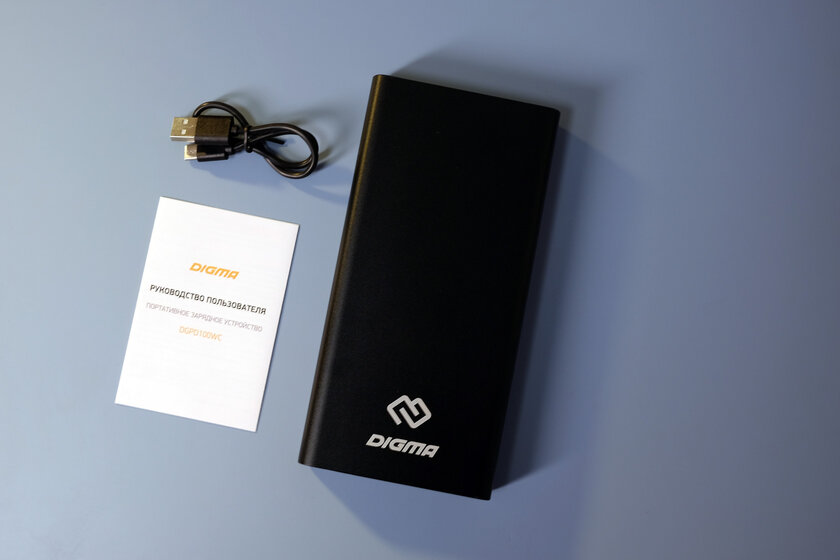 Inside the box, a potential buyer will find the gadget itself, a user manual and a small USB Type-A to USB Type-C cable, which can be used both to charge the power bank itself and devices from its charge.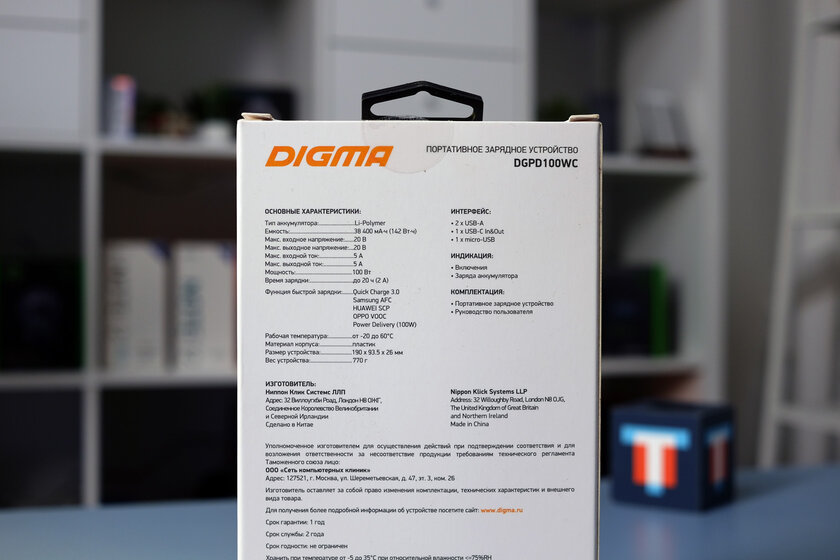 Yes, it is worth noting that there is no block for charging a portable battery, so you have to charge the power bank from your own.
Charging efficiency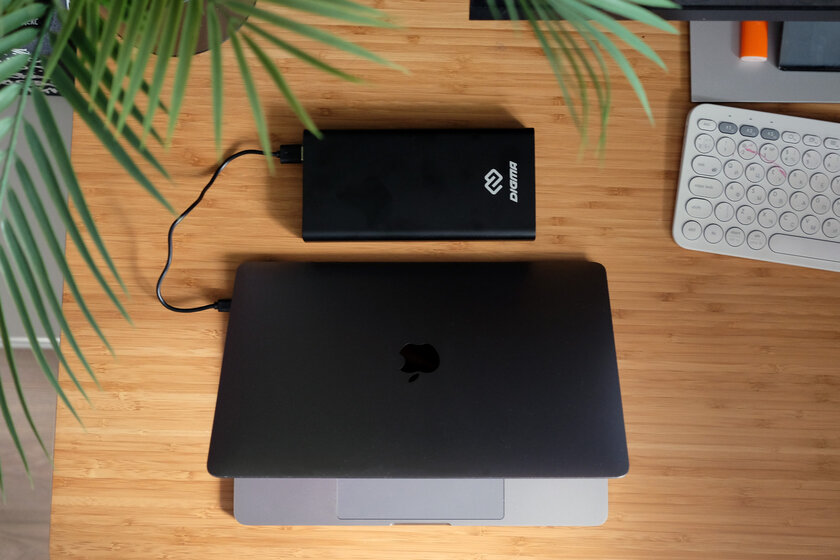 This device boasts a fairly impressive battery capacity of 38,400 mAh, which is certainly enough for several smartphones or tablets, and a laptop can be easily recharged. For example, a smartphone with a built-in 5000 mAh battery of this power bank will last for five full charges – great news if it is not possible to recharge the smartphone from the network on the road or while traveling. At the same time, the manufacturer made sure that the owner of the gadget was comfortable assessing the remaining capacity – there is a corresponding LED indicator that indicates how much charge is left in the battery – one indication is approximately 10,000 mAh.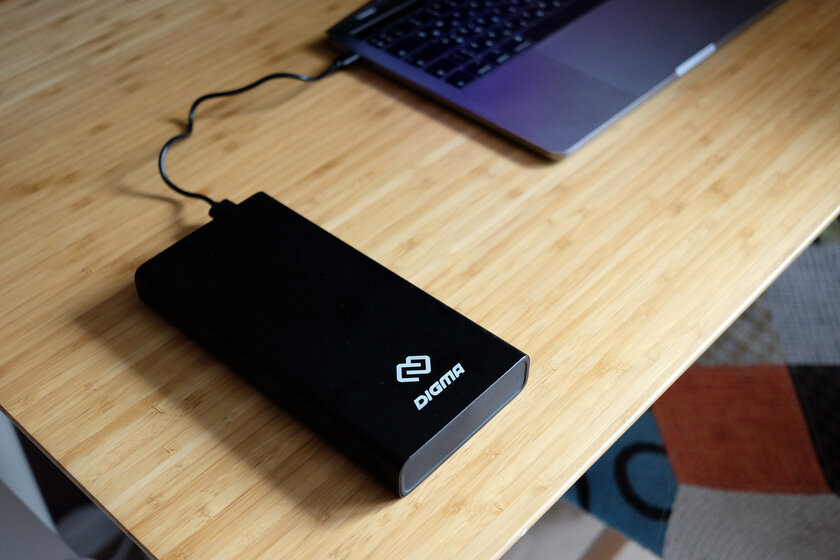 But that's not all – I would like to separately praise the battery for its impressive 100 W power, which allows you to quickly charge devices, plus there is support for all modern types of fast charging – QC 3.0, Power Delivery, Huawei SCP, Samsung AFC, OPPO VOOC. Only Huawei managed to check – it works.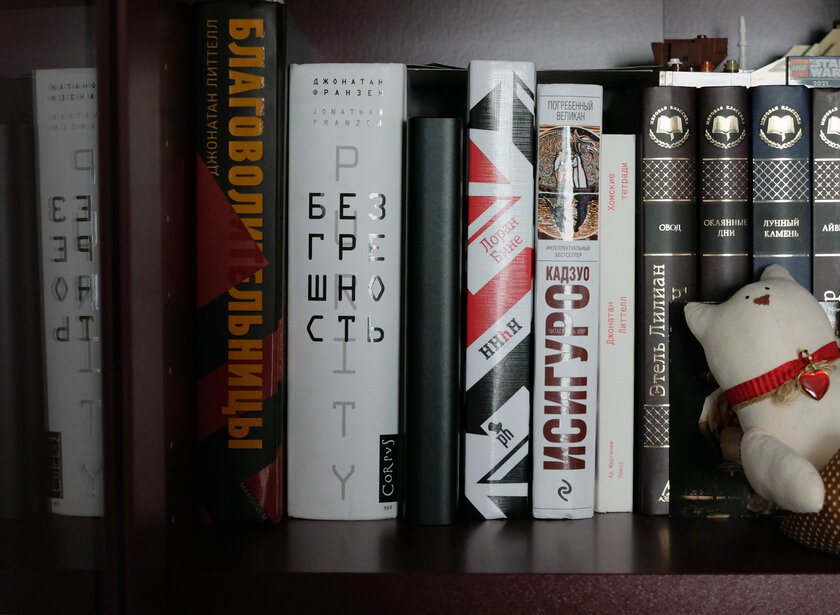 Accordingly, if the user wants to quickly charge a smartphone with support for one of these technologies, the process will take much less time. And if your smartphone, for example, supports a maximum charging power of 50 W or less, then the battery will give its maximum to two devices at once – extremely useful in a large family or in a company in nature.
The more ports the better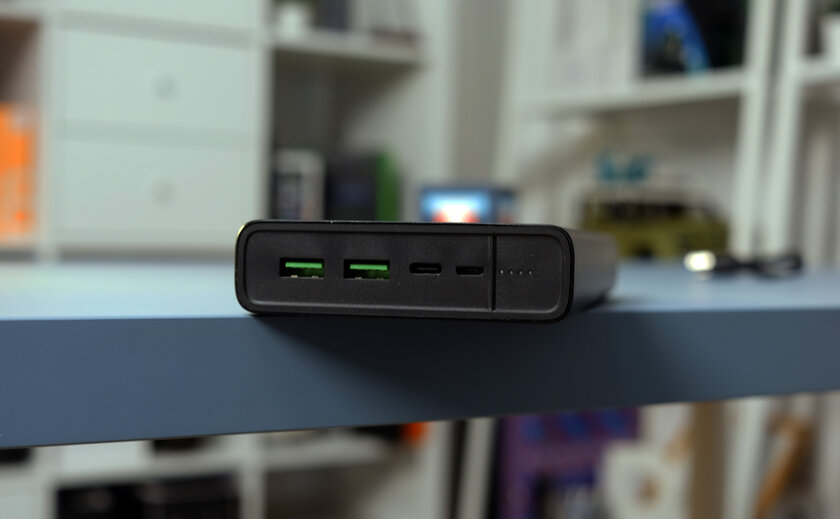 A significant advantage of this portable battery is an impressive number of ports for connecting various devices. For example, there is one USB Type-C port that allows you to charge both the battery itself and an external device.
Additionally, there are two USB Type-A ports at once, thanks to which you can simultaneously charge several gadgets at once, and even a microUSB port. Of course, the last port will be used least often, if at all, but the presence of three popular USB outputs allows you to immediately charge several devices, a smartphone and a tablet, or, for example, even a laptop. Given that the output power of the power bank is 100 watts, this is enough for everything.
Review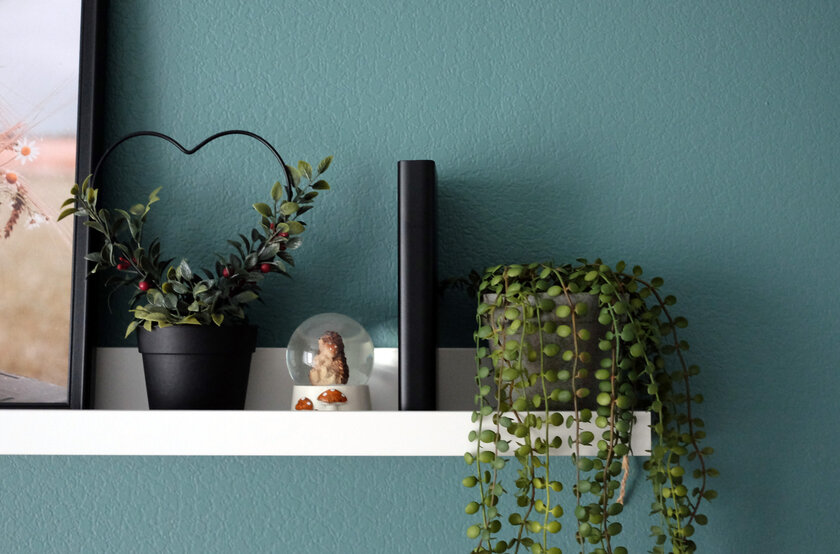 A portable battery is exactly the thing that it is desirable to always keep with you in case of an emergency. Because it is better to have and not use than to be with a discharged smartphone in a location where there is simply nothing to charge it with. And DIGMA did an excellent job of creating a high-quality, well-assembled version with an impressive battery capacity, with which you can not be afraid to get lost in the forest – there will be enough charge for you and your comrades, and a laptop, and a tablet. For complete happiness, there is not enough display with the percentage of battery charge, but this is already the prerogative of more expensive products. The device is available in Citylink and Yandex Market.
✅ Benefits
Volume 38 400 mAh.
Multiple ports for simultaneous charging of devices.
Charge LED indicator.
Support for most fast charging technologies.
Sturdy quality case.
❌ Disadvantages
There is no LED screen with charging percentages.
The supplied cable is quite short.
Source: Trash Box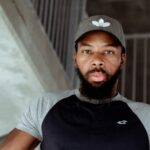 I am a journalist and author who has been working in the news industry for over 8 years. I have written for a number of different news websites, including worldstockmarket.com and many others. I also write books about finance and investment.