Turkish President Tayyip Erdogan said he discussed possible ways to end Russia's war against Ukraine during talks with his Ukrainian counterpart, while the discussion also turned to the conditions for a possible prisoner exchange.
The comments came after the Turkish leader met in the western Ukrainian city of Lviv with President Volodymyr Zelensky and United Nations Secretary-General Antonio Guterres on Thursday. Erdogan said he would continue talks, this time with Russian President Vladimir Putin.
"I maintain my belief that the war will end at the negotiating table," Erdogan said in remarks after the meeting broadcast by Turkish network A Haber. "The focus of the talks was how to end the war."
Erdogan, who met Putin in Sochi two weeks ago, has been pushing for months to take on a mediating role between the Kremlin and Ukraine. Although the Turkish leader maintains contacts with Putin, his government maintains military ties with Ukraine and supplies Kyiv with drones to help Kyiv counter the invasion.
Mr. Zelensky, for his part, said that peace talks with Moscow are possible only after the Ukrainian territories, which are occupied by Russian troops, are freed.
While Erdogan has rhetorically condemned Russia's war against Ukraine, Turkey has avoided adopting US and European sanctions against Moscow. Erdogan brokered a deal in late July on Ukrainian grain exports and also offered Istanbul as a venue for Russia-Ukraine talks in March. These contacts have since been abandoned.
Moscow has come to see Erdogan as a potential mediator in the conflict, according to two people familiar with the Kremlin's thinking who asked not to be named because the issue is sensitive. Kyiv also sees him as someone who has special ties to Putin.
"President Erdogan has a good relationship with both President Zelensky and Putin – the benefits of which were clearly highlighted by his instrumental role in securing the grain agreement between the two countries," said David Zaikin, chief executive. of London-based Key Elements Group at Bloomberg. "His efforts could produce results – but ultimately it's not entirely up to him."
Source: Capital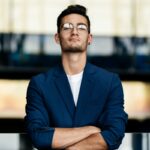 Donald-43Westbrook, a distinguished contributor at worldstockmarket, is celebrated for his exceptional prowess in article writing. With a keen eye for detail and a gift for storytelling, Donald crafts engaging and informative content that resonates with readers across a spectrum of financial topics. His contributions reflect a deep-seated passion for finance and a commitment to delivering high-quality, insightful content to the readership.