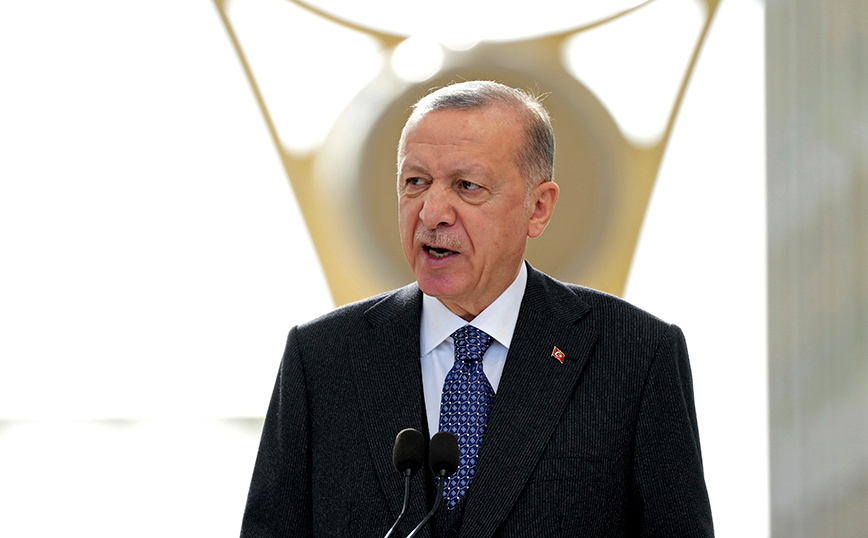 With a hostile attitude towards him Kyriako Mitsotaki Recep Tayyip Erdogan appeared, speaking to reporters as he was returning from a trip to Azerbaijan.
«Mitsotakis is no longer my interlocutor. Why; I deal with people who do politics in the right way. You will talk to me, we will eat, we will say, "let us not put third countries or persons among us", you will promise. 15 days will pass, you will go to the USA, you will speak against Turkey in the American Congress. What is this; For the applause he went there. Sorry. There is nothing that we can do about it.
There is only one thing to do. We are friends with those who are friends with us, but they should know well how to do what is necessary with those who see us as an enemy", Said the President of Turkey, according to Yeni Safak.
Insists on veto for Sweden-Finland
THE Recep Tayyip Erdogan spoke again about her attitude Turkey on the issue of Sweden and Finland's accession to NATO, while reiterating that his country should not make "the same mistake" again, as with Greece.
"The people who made Greece rejoin NATO in the past were of the same mentality. Representatives of this mentality had previously advised Greece to return to NATO. So the real tactic there was wrong. "Now we are paying the price." said Erdogan.
"Of course, let me say that. It is not just Sweden, it is also Finland. If we look at the situation from the perspective of these terrorist organizations, now Germany is making the same mistake, the Netherlands is making the same mistake and France is making the same mistake. "There is no difference between them," the Turkish president added.
He went on to say: "We can not repeat the mistake made in the past regarding the countries that embrace and feed such terrorists in NATO, which is a security organization. What was that; Specifically, Greece had left NATO in the past and the then Turkish administration paved the way for Greece to join NATO again.
Greece was saying the same things, saying that nothing would happen. "Look, at the moment Greece owes Europe 400 billion euros, more or less."
He then referred again to American bases in Greece. "Well, against whom are these bases being created, why do these bases exist? "Here is what they say:" Against Russia… "Lies… They are not honest", stressed the Turkish president.
Source: News Beast