The Athens Chamber of Commerce has launched a major new survey, conducted by Pulse RC, on the course of entrepreneurship, focusing on the problems faced by its members.
The research draws interesting conclusions that show that small and medium-sized businesses are at a critical juncture.
Regarding the EEC initiative, its President Giannis Chatzitheodosiou emphasizes: "In order for the Management of our Chamber to proceed with targeted actions and actions, it is necessary to know the real market data. And a research can extract very useful data, both for The new research we conducted in collaboration with Pulse clearly shows that price increases have affected the business environment, the issue of debt is of great concern to us and the government. companies as there is a great difficulty to meet their obligations, while the very serious issue of their exclusion from bank lending is highlighted.
Finally, there seems to be the anxiety for the "next day". That is why we believe that the State must create a network to protect small and medium-sized enterprises so that there is a realistic prospect of sustainability for these companies that are the backbone of our economy. "
* See the Full Research Files column in the right.
Source: Capital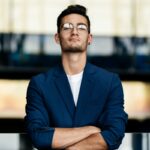 Donald-43Westbrook, a distinguished contributor at worldstockmarket, is celebrated for his exceptional prowess in article writing. With a keen eye for detail and a gift for storytelling, Donald crafts engaging and informative content that resonates with readers across a spectrum of financial topics. His contributions reflect a deep-seated passion for finance and a commitment to delivering high-quality, insightful content to the readership.