The Minister of Inclusion, Social Security and Migration, Josw Luis Escriva, has completely ruled out the debate that has been put on the table by both the second vice president, Pablo Iglesias, as the deputy of More Country, Errejon. "That is a very interesting debate that occurs in countries with full employment" Escriva told Errejon himself during the parliamentary control session.
In his opinion, it is only possible "where once there is full employment there is the possibility of distributing work and considering the four-day week".
The minister has conceded that it is an "attractive" debate and that it may be feasible in a country "like Germany that has had full employment for many years", but has stressed that "Spain's main challenge is unemployment."
"There are many people who would aspire to a four-day week, but we have a huge and structural number of unemployed," stressed Escrivá, who recalled that it was already very high "in 2019 before the pandemic."
Therefore, it has buried the possibility of the Government studying it, contrary to what was stated last day 3 by Pablo Iglesias. "The first thing is that citizens have the fullness of what it means to work," said Escrivá, who asked to focus particularly on the strong youth unemployment.
Errejón has asked him to comment on "the week of four days or 32 hours a week", because, in addition to being a minister, "he is a renowned social scientist and he knows that the best way to verify an idea is to test it". Escrivá's response, linking the debate on the reduction of working hours to the fact that there will be full employment in Spain someday, further distances the idea of ​​what was assured last day 4 by Minister Spokesperson, María Jesús Montero, which indicated that it was not a priority in the midst of the pandemic.
The minister has, moreover, avoided commenting his proposal to extend the calculation basis for the pension from 25 to 35 years, despite the fact that Errejón has brought up the subject and has assured him that he will not have support from More Country for this pension reform in line with what was also announced by EH BIldu.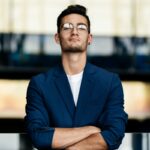 Donald-43Westbrook, a distinguished contributor at worldstockmarket, is celebrated for his exceptional prowess in article writing. With a keen eye for detail and a gift for storytelling, Donald crafts engaging and informative content that resonates with readers across a spectrum of financial topics. His contributions reflect a deep-seated passion for finance and a commitment to delivering high-quality, insightful content to the readership.