LAST UPDATE: 12:24
The European Union (EU) on Friday formally approved a fifth package of sanctions against Russia, including a ban on imports of coal, wood, chemicals and other products from Russia, Reuters reported.
The measures also block the access of many Russian ships and cargo ships to the EU, further paralyzing trade and banning all transactions with four Russian banks, including VTB.
In detail, the package includes:
– the ban on the purchase, import or transport of coal and other solid fossil fuels to the EU, if they come from Russia or are exported from Russia, from August 2022. Coal imports into the EU currently amount to EUR 8 billion per year.
– ban on access to EU ports on ships registered under the Russian flag. Exemption is granted for agricultural products and food, humanitarian aid and energy.
– a ban on all Russian and Belarusian road transport companies transporting goods by road within the EU, including transit. However, derogations are granted for certain products, such as medicines, medicines, agricultural products and foodstuffs, including wheat, and for road transport for humanitarian purposes.
– further export bans on aircraft fuels and other goods such as quantum computers and state-of-the-art semiconductors, high-tech electronics, software, sensitive machinery and transport equipment, and new import bans on products such as wood, cement, fertilizers, seafood and beverages. The agreed export and import bans amount to 10 billion euros and 5.5 billion euros respectively.
– a series of targeted financial measures aimed at strengthening existing measures and filling gaps, such as: a general EU ban on Russian companies participating in public procurement in the Member States, blocking all financial support to Russian public bodies. Extended ban on deposits in cryptocurrency wallets and the sale of banknotes and transferable securities in any official currency of the EU Member States to Russia and Belarus or to any natural or legal person, entity or entity in Russia and Belarus.
In addition, the EU Council has decided to impose sanctions on companies whose products or technology have played a role in the Russian invasion, on key oligarchs and businessmen, on high-ranking Kremlin officials, on supporters of misinformation and manipulation of information, which systematically spread the word. The Kremlin's account of Russia's attack on Ukraine, as well as members of the families of those already sanctioned, to ensure that EU sanctions are not circumvented.
In addition, a complete ban on transactions is imposed on four major Russian banks, which represent 23% of the market share in the Russian banking sector. Once withdrawn from SWIFT, these banks will now be subject to asset freezing, leaving them completely cut off from EU markets.
Source: Capital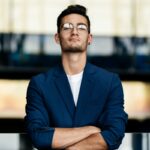 Donald-43Westbrook, a distinguished contributor at worldstockmarket, is celebrated for his exceptional prowess in article writing. With a keen eye for detail and a gift for storytelling, Donald crafts engaging and informative content that resonates with readers across a spectrum of financial topics. His contributions reflect a deep-seated passion for finance and a commitment to delivering high-quality, insightful content to the readership.