The possibility of proposing the extension of the use of the European Digital Certificate against COVID-19, before March 2022, was announced by the European Commission during a discussion in the Committee on Civil Liberties, Justice and Home Affairs of the European Parliament.
Speaking to the European Parliament's Committee on Civil Liberties on Thursday 18 November, the Director-General of the DG Justice and Consumer Affairs Commissioner Anna Galego Torres said the Commission should present a second report on the European Digital Certificate by March 2022. This report could be accompanied by the Commission legislative proposal to extend its regulation Certificate, which expires on June 30, 2022. "However, we can not rule out that this proposal will be presented earlier," she noted.
It is noted that the current EU Regulation on the European Certificate was adopted in June 2021 and provides for a period of implementation of 12 months.
"We want to ensure that the necessary legislative process is completed in time, before June 2022," Ms Galego said. Failure to renew the European Certificate in such a situation would result in additional restrictions on free movement, as European citizens would be deprived of an effective, secure and data-friendly way of proving their Covid status. "Of course, any proposal to extend the regulation will be limited in time. Ultimately, the Commission's goal is to return to unrestricted free movement as soon as the pandemic is over."
Ms Galego also said that early next week, the Commission would present a proposal to revise the recommendation to facilitate free safe movement in the EU during the pandemic. This proposal will take into account the progress made in vaccination and the use of certificates (over 600 million certificates have been issued in the EU since July). "We believe that holders of valid certificates should not have any additional restrictions in principle, but at the same time we must be vigilant because of the epidemiological situation in the Member States. The pandemic is not over," Galego said. She explained that as Member States use the certificate in different ways, reducing the period of validity or linking it to the third installment for certain sections of the population, the revision of this recommendation, which concerns unnecessary travel within the EU, has to maintain coordination between Member States.
A debate on "coordinating Member States' measures in the light of rising COVID-19 cases in the EU" will take place in the Plenary Session of the European Parliament on Monday 22 November.
.

Source From: Capital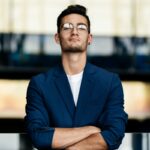 Donald-43Westbrook, a distinguished contributor at worldstockmarket, is celebrated for his exceptional prowess in article writing. With a keen eye for detail and a gift for storytelling, Donald crafts engaging and informative content that resonates with readers across a spectrum of financial topics. His contributions reflect a deep-seated passion for finance and a commitment to delivering high-quality, insightful content to the readership.