The European foreign minister said today that he hoped the deal on Iran's nuclear program could be revived "within the next few days" after receiving "reasonable" responses to his text proposal from Iran and the United States.
"I hope that in the coming days we will not lose this momentum and that we will be able to conclude the agreement," Josep Borrell said at the end of the informal meeting of European foreign ministers in Prague.
"It's clear that there is an area of ​​agreement, that we have an agreement that takes into account, I think, everybody's concerns," he said.
At the same time, the head of Iranian diplomacy, Hossein Amir-Abdollahian, announced that Iran wants "stronger" guarantees to be included in the proposed agreement submitted by the European Union on Iran's nuclear program.
"We are thinking about how to come up with a strong text and how to get stronger guarantees," he said during a press conference in Moscow with his Russian counterpart Sergei Lavrov.
In Vienna talks to restart the deal on Iran's nuclear program signed in 2015 between Tehran and major powers, Iran had already asked the International Atomic Energy Agency to complete its investigation into traces of enriched uranium found in three facilities undeclared by Iran.
"My colleagues are carefully examining the text from the American side," Amir-Abdollahian reiterated, referring to Washington's response to the "final text" submitted by the EU on August 8 to revive the agreement. Former US President Donald Trump withdrew the US from this agreement in 2018.
"We want to reinforce in the text the idea that the International Atomic Energy Agency is focusing on its technical mission and moving away from its political role," the Iranian minister added.
"In the area of ​​safeguards, the resolution of outstanding issues related to the IAEA is also of serious concern to us," the Iranian official added today. "If we can strengthen the existing text, we will not be far from reaching an agreement."
Negotiations on Iran's nuclear program, which began 16 months ago, were suspended and then resumed in early August, are aimed at saving the agreement reached between Tehran and the five permanent members of the UN Security Council (China, the US, France, Britain, Russia) and Germany.
Source: AMPE
Source: Capital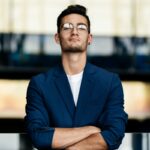 Donald-43Westbrook, a distinguished contributor at worldstockmarket, is celebrated for his exceptional prowess in article writing. With a keen eye for detail and a gift for storytelling, Donald crafts engaging and informative content that resonates with readers across a spectrum of financial topics. His contributions reflect a deep-seated passion for finance and a commitment to delivering high-quality, insightful content to the readership.