The reform of the European market electric power which will aim to strengthen the renewable energy sourcesbetter consumer protection and the strengthening of industrial competitiveness, the European Commission proposed on Tuesday (14/3).
"The EU has had an efficient, well-integrated electricity market for over twenty years, which has allowed consumers to reap the economic benefits of a single energy market, ensured energy supply and promoted the decarbonisation process" it points out in its relevant announcement Commission.
"The energy crisis caused by Russia's invasion of Ukraine demonstrated the need to rapidly adapt the electricity market to more effectively support the green transition and provide energy consumersfor both households and businesses, broad access to affordable electricity from renewable and non-fossil sources" is noted as broadcast by the Athens News Agency
The reform proposed by the Commission provides for revisions of various EU legislative acts – in particular the Electricity Regulation, the Electricity Directive and the Regulation on Wholesale Energy Market Integrity and Transparency (REMIT).
The EU is also introducing measures to incentivize long-term contracts for electricity generation from non-fossil sources and introduce more clean flexible solutions to the system to compete with gas, such as demand response and storage. According to the Commission, this will reduce the impact of fossil fuels on consumers' electricity bills and reflect the lower costs of renewable energy sources. In addition, the proposed reform will stimulate open and fair competition in European wholesale energy markets, enhancing market transparency and integrity.
The creation of an energy system based on renewable energy sources is of vital importance
Creating an energy system based on renewable energy sources is vital not only to reduce consumer bills, but also to ensure the EU's sustainable and independent energy supply, in line with the European Green Deal and the REPowerEU plan.
This reform, which is also part of the Green Deal's industrial plan, will enable European industry to access affordable renewable, non-fossil energy, a key enabler of the decarbonisation and green transition. To meet energy and climate targets, the Commission says renewable energy deployment will need to triple by the end of the current decade.
According to the Commission, its proposals to reform the electricity market will allow consumers and suppliers to benefit from increased price stability thanks to renewable and non-fossil energy technologies. Most importantly, they will offer consumers a wide choice of contracts and clearer information before signing a contract, so they can secure safe, long-term prices and avoid excessive risk and excessive volatility. At the same time, they will still be able to choose dynamic pricing contracts to take advantage of price volatility to use electricity when it is cheaper (eg to charge electric cars or use heat pumps).
In addition, the reform aims to enhance price stability by reducing the risk of supplier defaults. The Commission proposes that suppliers should be required to manage price risk at least to the extent of fixed price contract quantities, so that they are less exposed to price spikes and market volatility. It also obliges member states to set up suppliers of last resort so that no consumer is left without electricity.
Also, under the proposed reform, Member States will protect vulnerable consumers who face payment delays so that they are not disconnected from the electricity grid. It also allows Member States to extend regulated retail prices to households and SMEs in the event of a crisis.
To improve the flexibility of the electricity system, Member States will be asked to assess their needs, set targets for increasing flexibility based on non-fossil resources and will be able to introduce new support regimes, in particular for demand response and storage. The reform also allows system operators to procure peak demand reduction services.
Moreoverto strengthen the competitiveness of EU industry and reduce its exposure to volatile pricesthe Commission proposes to facilitate the conclusion of more stable long-term contracts, such as Power Purchase Agreements (PPAs), through which businesses secure their own direct energy supplies and can therefore benefit from more stable prices electricity generation from renewable and non-mineral sources.
In order to ensure income stability for electricity producers and to shield the industry from price volatility, any public support for new investment in sub-threshold or mandated renewable and non-fossil power generation should take the form of a two-way contract for difference (CfD) and Member States should pass on the excess revenue to consumers. In addition, the reform will boost the liquidity of markets for long-term contracts that secure future prices, so-called "forward contracts". This will allow more suppliers and consumers to hedge against highly volatile prices over longer periods of time.
Finally, to ensure competitive markets and transparent price setting, the Agency for the Cooperation of Energy Regulators (ACER) and national regulators will have a strengthened capacity to monitor the integrity and transparency of the energy market. In particular, the updated Regulation on Wholesale Energy Market Integrity and Transparency (REMIT) will ensure better data quality and strengthen ACER's role in investigations of potential cross-border market abuse. Overall, it will strengthen the protection of EU consumers and industry against any market abuse.
The proposed reform will now have to be discussed and agreed by the European Parliament and the Council before it comes into force.
Source: News Beast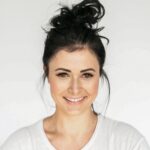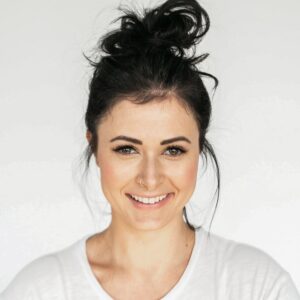 With 6 years of experience, I bring to the table captivating and informative writing in the world news category. My expertise covers a range of industries, including tourism, technology, forex and stocks. From brief social media posts to in-depth articles, I am dedicated to creating compelling content for various platforms.