The presenter, actor and comedian Fabio Porchat published, on the night of this Friday (26), a video on Instagram assuming that he made a mistake and expressed himself in a "hasty" way when he came out in defense of the also comedian Leo Lins, who had videos making jokes with themes such as slavery, people with disabilities and other minorities, removed from the air by Court of Justice of São Paulo.
Fábio was the target of criticism on social media after questioning the court's decision on Lins' videos. "This is a disgrace! Unacceptable!", He said in the publication, complete with a text stating that the comedian has the right to offend.
"Don't like a joke? Don't consume this joke. If the joke has not incited hatred and violence, it is just a joke. There are all kinds of jokes, farts and puns, acidic and silly. Is there a bad joke? Also has. Is there an aggressive joke? Oops. But then just don't watch. Who was…", she wrote.
The actor starts the video by saying that he has "thought a lot in the last few days, after the posts on Twitter". "I read a lot, got a lot of messages, talked to a lot of great people and totally understood the reactions. I know that many people were offended, disappointed and rightly so. It moved me, "he says.
"I wanted to make clear here that my position has never been to defend racist humor. I've always tried to promote humor that doesn't cause pain. That it didn't hurt. I have always said and continue to say that comedy that attacks, humiliates and beats minority groups is terrible, old, unnecessary. It delays social advancement. I don't do that kind of joke. I don't share those kinds of jokes and I'm not interested in those kinds of jokes."
"Someone who has the privilege of having a voice that reaches a lot of people has to be careful to choose their words well and I wasn't that careful", he admits.
During the video, the presenter claims that he wants to make his position clear, which he did not do in the initial publications. "I wrote two tweets about a super complex subject. I spoke in a shallow, hasty, confused way. So I messed up. And that's why I decided to also delete the tweets. To redo my positioning. So that it becomes clearer, consistent with what I think. Because the way he was loose, he was irresponsible, he opened the door to validate some things that I don't agree with, "he explained.
"What I wanted to talk about was freedom of expression, which is a fundamental principle for a democratic society and which is always at risk here in Brazil. That's why it makes me so, anxious, anguished. Freedom of expression is being able to express yourself without fear, without censorship, but always within the limits of the law, "he said.
However, the comedian stressed that freedom of expression does not take away responsibility for what you say. "A criminal, for example, cannot hide behind the argument of freedom of expression. And we see this happening all the time. Now, we also know that the law alone does not change the culture, does not change the scenario".
View this photo on Instagram


Source: CNN Brasil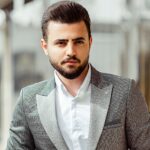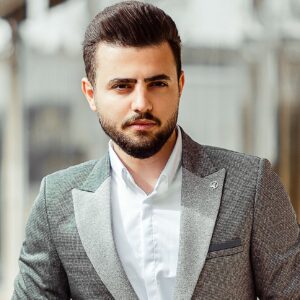 I'm Robert Neff, a professional writer and editor. I specialize in the entertainment section, providing up-to-date coverage on the latest developments in film, television and music. My work has been featured on World Stock Market and other prominent publications.