Less than a week before the end of the flu vaccination period, which ends on Wednesday (31), the population's adherence to the vaccine is less than 40%. The goal announced by the Ministry of Health at the beginning of the campaign was to reach at least 90% vaccination coverage among priority groups.
In an interview with CNN this Saturday (27), infectologist Renato Kfouri warned of the danger of a low adherence scenario with the proximity of the winter period. "The cold increases the transmission and multiplication of the virus, people stay in more closed environments, creating conditions for greater circulation of this virus, and consequently more cases", he said.
According to the expert, the explanation for the low adherence to the flu vaccine is similar to the situation experienced with Covid-19, in which fewer people began to seek immunization due to the perception that the pandemic is over. However, the Fiocruz bulletin shows that Covid-19 is still the main cause of hospitalization in adults due to respiratory disease.
"We have a circulation of three practically simultaneous viruses in the country: the flu virus, Covid-19 and respiratory syncytial virus, which affects children more. So, vaccinating against flu and Covid-19 is to protect a good part of these cases that are being hospitalized", highlighted the infectologist.
Renato Kfouri also reinforced the importance of annual flu vaccination for priority groups. "70% of deaths and serious cases of flu sufferers occur in those groups that are the highest priority for receiving the vaccine, being the elderly, pregnant women, children and individuals with comorbidities. These cannot fail to be vaccinated".
"Especially now that vaccination is open to the entire population, everyone should be vaccinated, but I make a point of stressing these groups, which are usually the ones that have for many years, very constantly, suffered from the most serious forms of the disease" , completed.
The vaccine is provided free of charge by the Unified Health System (SUS). The national flu vaccination campaign started on April 10th.
The composition of the vaccine changes each year, according to the strains of the virus that are most circulating at the moment, informed in the guidelines of the World Health Organization (WHO). Because the influenza virus is constantly changing, it's important to get an up-to-date vaccine every year to maintain protection.
Source: CNN Brasil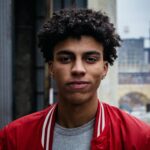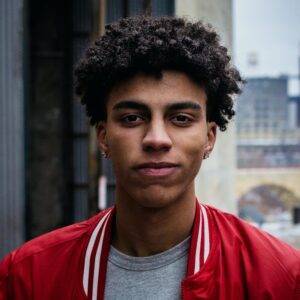 I am an experienced journalist and writer with a career in the news industry. My focus is on covering Top News stories for World Stock Market, where I provide comprehensive analysis and commentary on markets around the world. I have expertise in writing both long-form articles and shorter pieces that deliver timely, relevant updates to readers.