Difficult to hear his name and not immediately associate it with that of Lady Diana Spencer. Mohamed al-Fayedfather of Dodi, last companion of the Princess of Wales, died just on the eve of the twenty-sixth anniversary of the accident in the Alma tunnel in Paris in which his son and Lady D died on August 31, 1997. He was 94 years old.
According to Muslim tradition, the Egyptian billionaire was buried within 24 hours of his death on August 30th. He rests next to his beloved son Dodi in a mausoleum on the Barrow Green Court estate in Surrey, according to the Daily Mail.
Confirmation of the disappearance of the Egyptian billionaire, long-time owner of the Harrods department store in London, was communicated by the Al-Fayed family: «Ms. Al-Fayed, her children and her grandchildren would like to confirm that her beloved husband, their father and grandfather, Mohamed, passed away peacefully of old age on Wednesday 30 August 2023the family said in a statement released by the Fulham, the soccer club he had owned. "Everyone at Fulham was incredibly saddened to learn of the passing of our former owner and chairman, Mohamed Al Fayed. We owe a debt of gratitude to Mohamed for what he has done for our club, and our thoughts now turn to his family and friends at this sad time."
Self made man capable of getting to own some of the symbols of Western wealth, including the Hotel ritz of Paris, Mohamed Al-Fayed had long fought for the truth about the accident that led to the death of his son and the princess. His theory was a conspiracy theory: he thought that it was Prince Philip who ordered them eliminated to prevent the future heir to the throne from being related to an Egyptian family of Islamic faith, perhaps with a Muslim half-brother. This conspiracy theory, over the years, has been denied by all investigations: if Dodi and Diana had had the belt they would have been saved. He even went so far as to say that Diana was pregnant at the time of her death. All denied in the libel trial that she underwent.
He was born in 1929 in Alexandria of Egypt. He came from a middle class family. With his brothers he had created a shipping company by sea which had become international and then, in England, he had dedicated himself to the construction and real estate sector. It tells the last season aired of The Crown who in every way had tried to make his presence, arrived through wealth, accepted in the gilded world of the British aristocracy. He had employed Edward VIII's former butler and had tried to insert himself into high society events, without success, at least until the arrival of Diana. His dream of seeing his son married to Lady D ended on the tragic night of the Alma bridge accident.
For Dodi and Diana he had a memorial built inside Harrods, a department store that was later sold in 2010 to the Emir of Qatar for 1.5 billion pounds. He was among the 1,500 richest men on earthcertainly was among the most talked about, for his life, all in the climb to wealth and power, for women, his last wife the Finnish ex-top model, Heini Wathen, also for some allegations of harassment, for that investigation he wanted prove that their son and Lady D had been the victims of a conspiracy and he had been too, who died on the eve of the anniversary of the accident that had changed his life, twenty-six years ago.

Source: Vanity Fair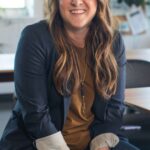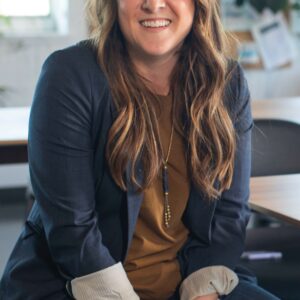 I'm Susan Karen, a professional writer and editor at World Stock Market. I specialize in Entertainment news, writing stories that keep readers informed on all the latest developments in the industry. With over five years of experience in creating engaging content and copywriting for various media outlets, I have grown to become an invaluable asset to any team.