We never imagined that this moment would come, but finally… Paris Hilton got married! After canceling several engagements, the socialite surprised everyone by revealing that she had married businessman Carter Reum in an intimate and luxurious ceremony held at her late grandfather's estate in Bel-Air, Los Angeles.
The event was packed with loads of luxuries, she wore a stunning and beautiful dress and of course she also had luxury guests, including Kim Kardashian, Emma Roberts and Ashley Benson. Here we leave you all the details of this unexpected event.
A dream wedding!
The hotel heiress surprised everyone when she announced that she had married through a post on her Instagram account. With the image, in which her impressive ring was seen and she covered her face with the veil, she took the opportunity to show off that she was happy about her marriage.
My forever starts today… 11/11 #JustMarried #ForeverHiltonReum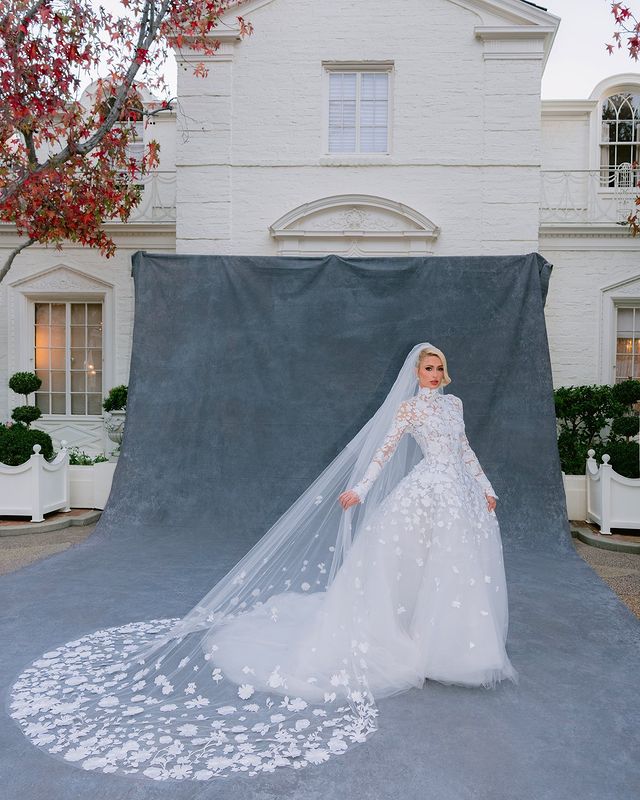 The dress, customized by Oscar de la Renta, was covered in bright floral applications, had lace and beautiful mesh sleeves that covered her hands, a style very similar to the one her sister chose for her wedding. Her blonde hair was styled into an elegant bun, with the curly bangs set sideways and loosely to frame her face. In addition, she decided to go for a makeup with a "natural" effect.
They were surrounded by many Hollywood stars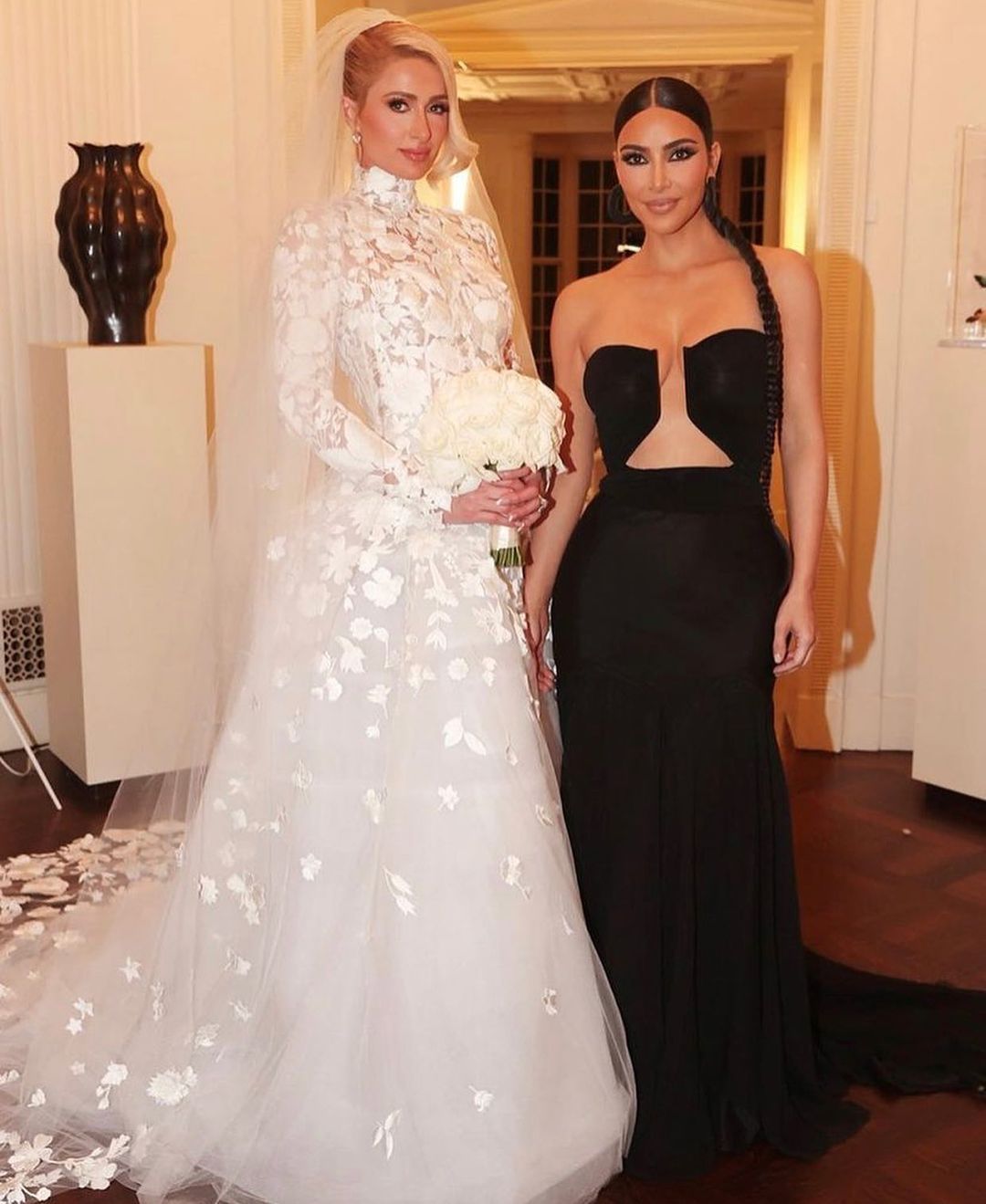 The couple announced their engagement in February after a year of happy relationship and, finally, on November 11, they saw their dream materialize in a wedding full of luxury and many celebrities. Paris gave the "yes, I do" in front of her friends, family and media stars such as Emma Roberts, Bebe Rexha, Paula Abdul, Demi Lovato and even Kim Kardashian, this time as her friend and not as her assistant, although well, she does many years since Kim left that job.
Their wedding was full of luxuries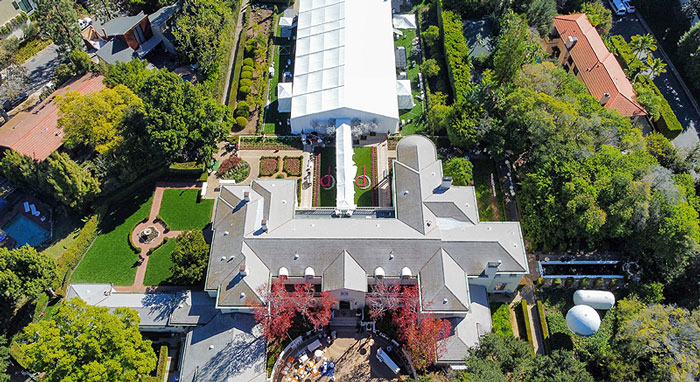 Few images have been seen of the celebration, but it is known that among the details was a huge wooden dance floor specially built to be placed outside his grandfather's house, flower arrangements with the initials of the bride and groom. , a six-tier cake with a crown on top, a menu that included caviar, oysters, tuna cakes, pear salads, grilled steak, and roasted eggplant.
This wedding was as everyone imagined, full of glitter, glamor and prominence of the heiress, because after canceling three engagements, as they say, the fourth turned out to be the winner.