For a couple of months, the Menstruation Digna collective has been fighting in Mexico to eliminate taxes on intimate hygiene products, such as tampons, towels, menstrual cups, among others, and even for them to be free. Today, finally, we are all celebrating a new victory, as the Senate decided that the tax would be eliminated.
As part of the Tax Miscellany 2021, which also has new rules that involve new taxes for both young people and donations, the senators approved this new law that consists of removing the Value Added Tax on menstrual management products.
Goodbye, taxes!
According to this new law, this is a way to ensure that girls, adolescents, adult women and menstruating people have the possibility of accessing products equally, without their economy being an obstacle to purchasing them and, especially, because they are it is about a right to health. According to Senator Martha Lucía Mícher Camarena:
It represented a sexist tax to the detriment of equality between women and men in the Mexican tax system.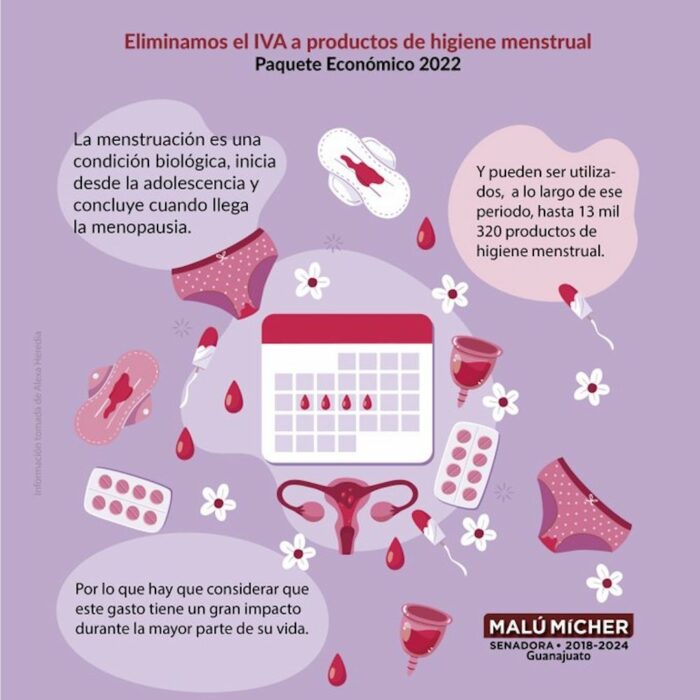 The elimination of the tax occurred as part of the Tax Miscellany 2022, which was approved by the Chamber of Deputies. In the case of menstrual management products, what happened is that the 16 percent tax went from zero to 0 percent.
The products that fall under this new law are all those related to menstruation: cloth towels, disposable sanitary napkins, tampons, panty liners and menstrual cups.
A battle for the Digna Mx collective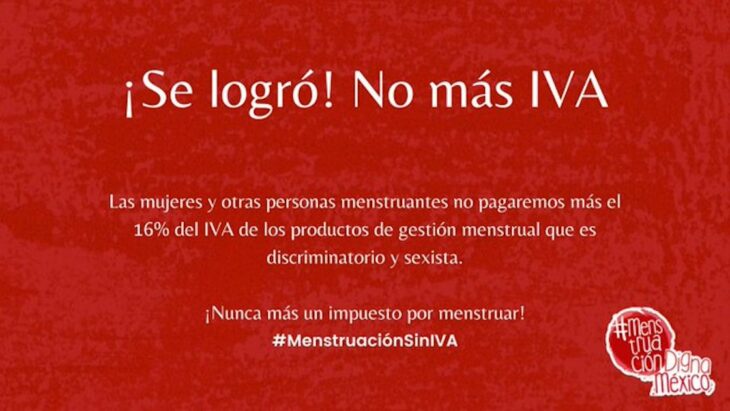 In 2020, the Digna mx collective (Menstruation Digna México) brought to Congress the proposal to change the VAT law and remove the tax and was very close to achieving it, but they never approved the proposal. Even so, their efforts continued and this 2021 they finally obtained victory in this great fight.
Because of this, Mexico is part of the list of countries that eliminated the tax on menstrual products, such as Canada, the United Kingdom, France and Colombia. All of them did so with the aim of guaranteeing access to decent public health care for girls, adolescents, adults and menstruating people.