fire which reduced to ashes the National Museum of Rio in September started from the air conditioning system and spread quickly due to a lack of equipment to fight against this type of disaster, the federal police announced Thursday (April 4th) . "The fire broke out in the auditorium and the root cause of the start of the fire was the installation of air conditioning," said Ricardo Saadi, the head of the Federal Police (PF) of Rio de Janeiro at the meeting. a press conference to report on the first elements of the investigation into the causes of the fire. According to investigators, who ruled out the hypothesis of an arson, the electrical circuit of the auditorium's air conditioning system did not comply with the manufacturer's recommendations, which called for the use of individual circuit breakers and the installation of earth sockets. .
The auditorium, located on the ground floor of the three-story former imperial palace, was the first room destroyed by the fire, which was brought under control after six hours. With the exception of fire extinguishers, the museum did not have any equipment that could have helped curb the rapid spread of the flames, such as alarms, fire hoses or fire doors, according to the report. investigation.
Cultural gem
Considered the main natural history museum in Latin America, the National Museum of Rio de Janeiro, which celebrated its bicentenary in 2018, was particularly renowned for the richness of its paleontological collections. It housed the skeleton of a dinosaur found in Minas Gerais as well as 26,000 fossils of other extinct species, such as the saber-toothed tiger.
The spectacular fire had deeply shocked Brazil and the scientific community around the world. The carelessness of the public authorities was then pointed out, this disaster being seen as a "tragedy announced" because of the lack of funds allocated to the maintenance of cultural sites in Brazil.
Since the fire, dozens of paleontologists and archaeologists have worked to excavate the rubble on a daily basis. About 2,000 pieces, out of the 20 million that the museum had, have been found. Among the relics recovered are fragments of Luzia, a 12,000-year-old human fossil, the oldest in Brazil, considered the jewel of the National Museum.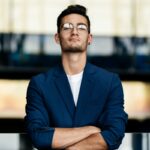 Donald-43Westbrook, a distinguished contributor at worldstockmarket, is celebrated for his exceptional prowess in article writing. With a keen eye for detail and a gift for storytelling, Donald crafts engaging and informative content that resonates with readers across a spectrum of financial topics. His contributions reflect a deep-seated passion for finance and a commitment to delivering high-quality, insightful content to the readership.