The president of the USA Joe Biden and the leader of China Xi Jinping will meet on November 14 during the G-20 summit in Bali, Indonesia, the White House announced today, at a time of heightened tension between the two superpowers.
It will be the first face-to-face meeting between the two leaders since Biden was elected president.
"The leaders will discuss efforts to maintain and deepen the lines of communication between the US and the PRC, manage competition responsibly, and cooperate where our interests align, especially on transnational challenges affecting the international community"the White House said in a statement.
Biden and Xi, who have spoken five times in the past two years by phone and video, will also discuss a range of "international and regional" issues, the US presidency said, without specifically mentioning Taiwan, an issue that has all the tensions.
The meeting will take place amid deeply strained Sino-US relations, particularly after US House Speaker Nancy Pelosi's August trip to Taiwan, which Beijing considers part of its territory.
"What I want to do with him, when we talk, is to identify the red lines" that must be respected, the American president said yesterday at a press conference in Washington.
"Taiwan doctrine has not changed at all"
"The doctrine on Taiwan has not changed at all," Biden reiterated, avoiding repeating earlier statements that had angered Beijing that the US military would defend Taiwan if the island was attacked.
Xi Jinping won a third term at the Chinese Communist Party Congress last month, cementing his image as the most powerful Chinese leader since Mao Zedong. This raises fears in Taiwan, but also in Washington, that China will intensify its efforts to reunite with the island.
The two leaders have not met in person since Biden was elected president in January 2021. Due to the Covid-19 pandemic, Xi had not traveled abroad at all from January 2020 until last September when he traveled to Kazakhstan and Uzbekistan.
The US president often emphasizes his long-standing relationship with the Chinese leader, which began when Biden was still Barack Obama's vice president.
Their last conversation was in late July, and White House teams worked for weeks to arrange a one-on-one meeting in Bali.
Since then, the tension between Washington and Beijing has not subsided, on the contrary.
This escalation is about Taiwan, but also about each power's posture vis-à-vis Russia and its invasion of Ukraine, as well as US-China technological and trade competition, as the Americans try to revive their own cutting-edge industry to reduce their dependence on China.
A senior US government official said after the White House announced the meeting between the two leaders that the US president hopes to build a foundation for relations with China during his meeting with the Chinese president, but he will be honest in all , on US concerns, including Taiwan and human rights.
The official stressed that there will be no joint communiqué after the meeting, which does not raise expectations of concrete agreements.
"The president believes it is critical that we build a foundation for the relationship and make sure there are rules that bind our competition," the official told reporters.
"I expect the president will be honest about some of our concerns, including the DPRK's activity that threatens peace and stability in the Taiwan Strait, as well as our longstanding concerns about human rights violations," he noted.
There is also an expectation that Russia's war in Ukraine and North Korea will be discussed, the official said.
Source: News Beast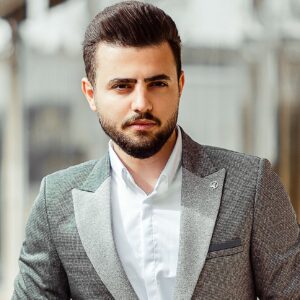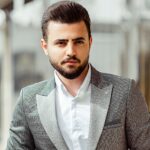 I am an author currently working for World Stock Market as a writer. I have been writing professionally for over 5 years and have written everything from market news articles to finance pieces. Prior to this I was an investment banker with Merrill Lynch in New York City. While at Merrill, I worked on some of the largest mergers and acquisitions in history. My background in finance allows me to bring a unique perspective to my work as an author and journalist.