The death toll from devastating floods in the eastern Libyan coastal city of Derna has risen to at least 11,300, according to a United Nations (UN) report released on Saturday, although deaths are expected to continue. continued search efforts find more victims.
Another 170 people died outside Derna due to the floods, the United Nations Office for the Coordination of Humanitarian Affairs (OCHA) said.
And in Derna alone, at least 10,100 people remain missing.
"These numbers are expected to increase as search and rescue teams work tirelessly to find survivors," he added.
More than 40,000 people have been displaced in northeastern Libya since the extreme rains caused by Storm Daniel, the UN says.
See also: Most deaths in Libya could have been avoided, says UN
Experts say the storm's impact was greatly exacerbated by a lethal confluence of factors, including crumbling infrastructure, inadequate warnings and the effects of the accelerating climate crisis.
Derna, the epicenter of the disaster, was split in two after floods swept away entire neighborhoods.
The city had a population of around 100,000 before the tragedy. At least 30,000 people have been displaced in Derna alone, the UN said.
"With thousands of displaced people now on the move, the risk of exposure to landmines and explosive war material (ERW) left over from years of conflict is increasing, as flood waters have now displaced landmines and ERW ", stated OCHA.
Nearly 300,000 children who were exposed to flooding due to Storm Daniel face an increased risk of cholera, malnutrition, diarrhea and dehydration. Children also face "increased risks of violence and exploitation", the report adds.
Decomposing bodies at sea
Rescuers are passing through collapsed buildings and scouring the sea to recover bodies as hope for survivors continues to dwindle.
Most of the bodies are in the water, international rescue missions said, calling for more equipment and help to recover the bodies from the Mediterranean.
"The bodies are in an advanced stage of decomposition and at a certain point it may not be possible to recover them," said a representative of the Tunisian mission at a meeting with counterparts from Russia, Arab countries, Turkey and Italy.
"We need assistance so that our intervention is more efficient", added the representative.
Other mission representatives from Egypt and the United Arab Emirates described discovering bodies in Mediterranean bays and inlets, many of them in areas accessible only by boat.
A representative of the Algerian mission said teams had spotted around 50 bodies on a cliff about seven nautical miles from the port of Derna, but added that the area was only accessible by divers and boats.
"If we get the right boats, we can recover 100 bodies every day," said the Egyptian representative.
Corpses are also trapped under piles of mud in still-occupied residential areas in Derna and could trigger a health crisis if the areas are not evacuated, teams warned.
Source: CNN Brasil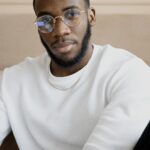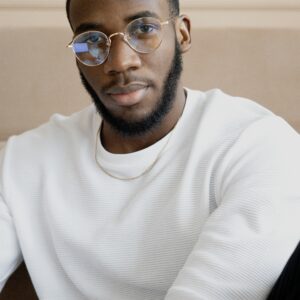 Bruce Belcher is a seasoned author with over 5 years of experience in world news. He writes for online news websites and provides in-depth analysis on the world stock market. Bruce is known for his insightful perspectives and commitment to keeping the public informed.