And there they are… this Friday (2), Foo Fighters officially released their new album "But Here We Are", the 11th album of their career and the first without the presence of drummer Taylor Hawkins, who died in March last year. .
Composed of 10 tracks, which include the well-known singles "Show Me How", "Under You", "Rescued" and "The Teacher", the album brings the Foo Fighters back to their origins, with more rock-oriented melodies melodic and towards grunge, in contrast to the previous "Medice At Midnight" (2021).
In short, the disc portrays the mourning process of the Foo Fighters members for the loss they suffered of Hawkins, who died at the age of 50 from a heart attack in Bogotá, Colombia, when the band was about to come to Brazil to perform at the last day of Lollapalooza Brasil 2022 as one of the headliners.
With some more direct quotes, such as "Under You", with the line "pictures of us sharing music and cigarettes / that's how I'll always imagine you", the disc, which featured Dave Grohl having taken over the drums during the recordings, essentially and openly portrays mourning, with prospects about the new chapter of the band.
But Here We Are
The new album is out now.
listen/order: https://t.co/mzubnk5ol3 pic.twitter.com/5GdGdt5Bv8

— Foo Fighters (@foofighters) June 2, 2023
In addition to Taylor Hawkins, "But Here We Are" is also dedicated to Virginia Grohl, mother of the band's leader, who died in August last year. The latest single "The Teacher" is an outspoken tribute to Dave Grohl, with reflections on life and where we go when it's all over in about 10 minutes in length.
Last week, Foo Fighters opened the works of their new tour in New Hampshire, in the United States, being the band's first show with new drummer Josh Freese. The new member was officially announced on May 21 during a global and free streaming event in which the group gave a sample for the first time of what the songs of "But Here We Are" would be like, in addition to playing great career classics and show some behind the scenes footage.
Foo Fighters have been confirmed to Brazil for September this year, where they will be one of the main attractions of The Town festival, alongside Pitty, Garbage and Queens Of The Stone Age. The presentation will take place on the 9th, but a solo show has been announced in Curitiba for the 7th of September, at Couto Pereira Stadium.


Source: CNN Brasil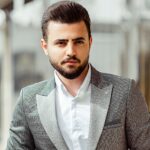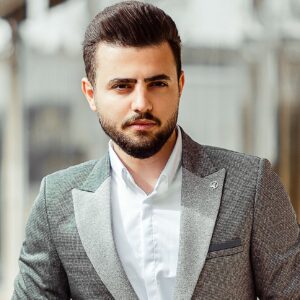 I'm Robert Neff, a professional writer and editor. I specialize in the entertainment section, providing up-to-date coverage on the latest developments in film, television and music. My work has been featured on World Stock Market and other prominent publications.