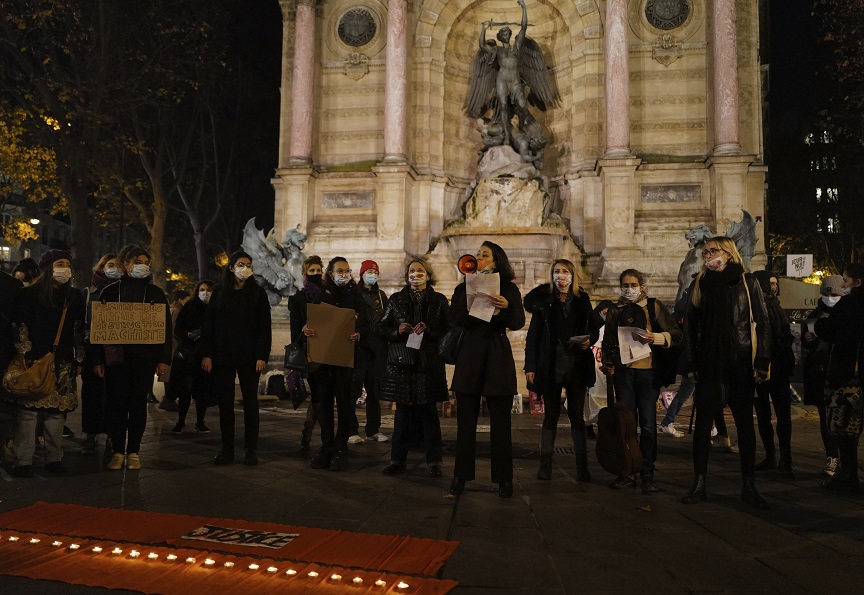 The number of femicides increased 20% in France in 2021 compared to the previous year, with 122 women being murdered by their partner or ex-partner, reveal data released yesterday Friday (26/8) by the Ministry of the Interior.
Women made up 85% of victims of violent deaths in domestic violence incidents in 2021 (total 143 deaths: 122 women, 21 men), up from 82% in 2020. The ratio has remained more or less stable since 2006.
And in previous years, most victims were women: 102 died in 2020, 146 in 2019.
"The profile of the perpetrator did not change. They are in the majority of cases male, more often in a relationship, with French nationality, aged 30 to 49 years or 70 years and over, and do not or no longer have a professional activity," the report underlines.
Almost one in three women (32%) had already experienced violence in the past and 64% of them had reported it to law enforcement. Among the latter, 84% had filed a lawsuit.
In over a third of the cases (33%), the use of at least one substance capable of altering the consciousness of the perpetrator and/or the victim (alcohol, drugs, psychotropic drugs…) was found.
In the vast majority (78%), the violent episodes took place in the home of the couple, the victim or the perpetrator.
As in previous years, quarrels (31 cases) and separations that were not accepted by one of the two parties (27 cases) were the main reason (41%). They were followed by pathological jealousy (25 cases) or the victim's illness (21 cases).
On average, there was a murder every two and a half days last year, compared to one every three days in 2020.
Femicide also increased in Italy (+16%) in the period from 1 August 2021 to 31 July 2022, with 125 women murdered, compared to 108 the previous year.
According to official figures released in mid-August, a woman is murdered every three days in Italy.
Source: News Beast