A deep reflection on the evolution and future of fashionintended not only as a reference economic sector for the Made in Italy, but also as an expression cultural and social. The spotlights are turned on Future For Fashion 2023, the appointment organized by Confindustria Florence and digitally amplified in collaboration with Vanity Fair, scheduled for 23 and 24 March at the White Hall of Palazzo Pitti, in the Tuscan capital, and in live stream on this page and on Vanity Fair Italia's Facebook and Instagram channels.
An iconic location that will welcome some of the the most important players of world fashion, moderated by Simone Marchetti, editorial director of Vanity Fair Europe and director of Vanity Fair and Italy, e Maria Silvia Sacchi, Founder The Platform, Fashion Industry Insights. The guests, with their interventions, will enter the heart of this second edition by Future For Fashion: «Fashion that wins and excites. Quality, innovation, durability and Made in Italy».
From Stephen BeraldoCEO OVS, ad Alfonso Dolce, CEO Dolce & Gabbana Group; from Leonardo Ferragamopresident Salvatore Ferragamo, ad Attila Kiss, CEO Florence Group; until Brunello Cucinelliexecutive president and creative director of Brunello Cucinelli, Antonio DeMatteisCEO Kiton, Niccolo Ricci, AD Stefano Ricci, e many others. Together to read between the lines of the present of a sector that in Italy is worth 8% of the manufacturing added value.
After last year's success, with the message of courage and trust to leave behind the complicated period of the pandemic, Future For Fashion 2023 promises to stimulate – with the protagonists of the sector and of the supply chain as entrepreneurs managers, stylists, public and private institutions – a careful examination of tomorrow's fashion and made in Italy, identifying successful strategies, development and new guidelines competitiveness paradigms.
On the other hand, fashion is the second manufacturing sector of the Italian industry, with ben 95 billion in annual turnovera system that involves beyond 60 thousand companies with approx 600 thousand workers. And Florence is the cradle of beauty and well-made, of Renaissance and the highest forms of culture. It will therefore be an opportunity to international scopewith conversations, comparisons and exchange of ideas: all transmitted in live stream on this page and on the Instagram and Facebook channels of Vanity Fair Italia Thursday 23 March (from 14.00) e Friday 24 March (from 9.00).
Plan
Thursday 24 March
14.00
Registration
14.30
Opening greetings and welcome
Sarah FunaroCouncilor for Education, Welfare and Immigration of the Municipality of Florence
Antonella MansiPresident of the Florence Center for Italian Fashion
14.45
Brunello CucinelliExecutive Chairman and Creative Director of Brunello Cucinelli Spa
15.15
Stephen BeraldoChief Executive Officer/CEO of OVS Spa
15.45
Niccolo Ricci, Chief Executive Officer of Stefano Ricci SpA
16.15
Clare Rotelli, Executive Director Mediobanca Senior Analyst European Luxury goods
Roberta BenagliaStyle Capital SGR SPA, CEO
16.45
Massimiliano GiornettiDirector of Polimoda
17.15
Attila KissChief Executive Officer of the Florence Group
17.45
Antonio DeMatteisChief Executive Officer of the Kiton Group, Creative Director of Menswear, President of Pitti Immagine
Friday 24 March
9.00
Registration
9.30
Alfonso DolceCEO of the Dolce&Gabbana Group
10.00
Leonardo FerragamoChairman Salvatore Ferragamo SpA
10.30
Charles CapasaPresident of the National Chamber of Italian Fashion
11.00
Stephanie LazzaroniGeneral Manager of the Altagamma Foundation
11.30
Luisa Zargani, Bureau Chief of the Milan editorial staff of WWD
12.00
Fabricius HeadChief Executive Officer of Borsa Italiana – Euronext Group
Philip ChieliGRM Industry Retail & Luxury Division IMI Corporate & Investment Banking Intesa Sanpaolo
12.30
Sergio Tamborini, President of Sistema Moda Italia
13.00
Closing greetings
Adolfo UrsoMinister of Enterprise and Made in Italy
Maurice BigazziPresident of Confindustria Firenze and Confindustria Toscana
\
Source: Vanity Fair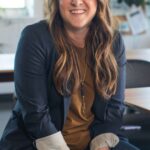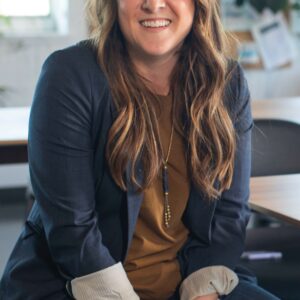 I'm Susan Karen, a professional writer and editor at World Stock Market. I specialize in Entertainment news, writing stories that keep readers informed on all the latest developments in the industry. With over five years of experience in creating engaging content and copywriting for various media outlets, I have grown to become an invaluable asset to any team.