The president of the Athens Chamber of Commerce, Giannis Chatzitheodosiou, calls for a political solution from the government, in order to stop the burden due to the adjustment clause, and at the same time calls for increased controls on energy companies for possible speculation.
Specifically in his letter to the Minister of Environment and Energy Costas Skrekas, which is also notified to the Ministers of Finance, Christos Staikouras, and Development and Investment, 'Adonis Georgiadis, Mr. Hatzitheodosiou states:
"Recently, the Athens Chamber of Commerce has been receiving daily intense protests from its member companies and from professionals who are being brutally affected by the excessive increases in energy.
They especially note the imposition of the infamous power adjustment clause that has resulted in households and businesses seeing huge bills in recent months.
Given the constant price increases in all products and services – which is confirmed by the level of inflation that is now close to double digits – and the high operating costs of businesses, for many of the consumers, whether home or business, the payment of these amounts is from extremely difficult to in some cases impossible.
And the situation is worsening due to the accumulated debts from the era of the Memoranda and the pandemic but also the reduced turnover of companies due to the reduction of the purchasing power of consumers.
The Athens Chamber of Commerce is asking the government for a political solution to stop the burden due to the Adjustment Clause and at the same time increase the controls on energy companies for possible speculation.
We consider it inadmissible at a time when the income of the citizens is not sufficient for the payment of their obligations -without their own responsibility- to have inaccessible regulations in the "fine print" of the electricity bills, which, however, lead to a deadlock in the majority of consumers. Special technical knowledge is required to understand the type of calculation of the adjustment clause, with operators and consumer organizations talking about opaque procedures.
The State must protect households and businesses and must do so immediately because there is no other financial strength. "Society is suffering and at this critical juncture the government cannot be absent."
Source: Capital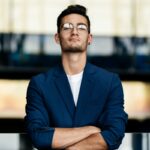 Donald-43Westbrook, a distinguished contributor at worldstockmarket, is celebrated for his exceptional prowess in article writing. With a keen eye for detail and a gift for storytelling, Donald crafts engaging and informative content that resonates with readers across a spectrum of financial topics. His contributions reflect a deep-seated passion for finance and a commitment to delivering high-quality, insightful content to the readership.