The president of the Athens Chamber of Commerce, Giannis Chatzitheodosiou, described the new fuel subsidy announced by the government as undoubtedly positive, noting that it can not be considered as solving the problem that has plagued Greek society for months and which will continue.
Mr. Hatzitheodosiou stressed that "with a subsidy policy we can not go far as an economy", reiterating that a more drastic solution is needed which can not be other than the reduction of the Excise Tax on fuel and explaining that otherwise we will discuss again in mid-September for Fuel Pass 3.
In more detail, Mr. Hatzitheodosiou stated:
"According to the new fuel subsidy program, for the next quarter the beneficiaries will be given the amount of 80 euros, as a compensation for the very large increases of gasoline and diesel that are recorded recently. In fact, for the residents of the island Greece, the amount of the subsidy will reach 100 euros as, as is known, the price of gasoline is more expensive in our islands, compared to the mainland.
This is undoubtedly a positive measure, as it will give a "breath" to about 3 million vehicle owners. But in no case can it be considered that it solves a problem that has plagued Greek society for months and that will continue as there is insufficient evidence to de-escalate the energy crisis and of course fuel prices.
With a bonus policy we as an economy can not go far. I think it is imperative that we move to a more drastic solution and that can be no other than the reduction of the Excise Tax on fuel. In particular, this reduction should be made to the percentage of the increase that occurred in recent months, so as not to jeopardize the execution of the budget. I believe that this move will make a decisive contribution to restraining the prices that are constantly rising for the time being and will further relieve the consumer public.
Otherwise, we will discuss Fuel Pass 3 again in mid-September, with the aim of filling our tank once – and if – as it will be done with the intervention announced today by the government.
"With inflation" running ", everything in the market has risen in price and the price of gasoline is approaching 3 euros per liter, households and small and medium-sized enterprises do not have the stamina to meet their growing obligations."
Source: Capital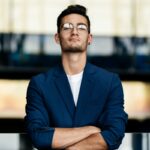 Donald-43Westbrook, a distinguished contributor at worldstockmarket, is celebrated for his exceptional prowess in article writing. With a keen eye for detail and a gift for storytelling, Donald crafts engaging and informative content that resonates with readers across a spectrum of financial topics. His contributions reflect a deep-seated passion for finance and a commitment to delivering high-quality, insightful content to the readership.