American President Joe Biden went to New Delhi, India, for the annual G20 meeting.
Among the leader's plans are combating the growing military and economic aggression of Russia and China and demonstrating the United States' commitment to developing countries.
The fact that the autocratic leaders of these two nations (Vladimir Putin and Xi Jinping) – both members of the G20 – are absent from this year's meeting only highlights the fractures that permeate the meeting of the world's largest economies.
Before Biden's arrival, officials were working hastily to draft joint statements that could be signed by the end of the meeting.
But the talks have been difficult, diplomats say, and reflect deep divisions within the G20 over the most contentious global issues.
Biden maintains unwavering faith in the power of institutions like the G20 to come together in times of global danger and hopes to focus on issues like climate change and debt restructuring during his two days in the country.
However, unlike the G7 — smaller and more like-minded — this week's largest gathering brings together a wider range of nations with a wider range of perspectives, from the war in Ukraine to the imperative of combating Beijing.
For some Western officials, the usefulness of the G20 in an era of fractured interests and global conflict is doubtful. But entering the event, Biden's aides emphasized that they still consider the forum capable of producing valuable results.
"We hope this G20 meeting shows that the world's leading economies can work together even in difficult times," US national security adviser Jake Sullivan said this week.
"So as we head to New Delhi, our focus will be on achieving results for developing countries, making progress on key priorities for the American people, from climate to technology, and showing our commitment to the G20 as a forum that can actually deliver results."
At the center of the weekend's debate is Indian Prime Minister Narendra Modi, who is using his turn at the helm of the G20 to focus on developing countries while reinforcing his stature as a global statesman – including cultivating closer ties with the United States.
Biden's first task upon arriving in India will be a meeting with Modi, whose acceptance by the West has drawn deep skepticism in China.
Like many nations in the so-called Global South, India has not so strongly condemned Russia's invasion of Ukraine and remains dependent on Russian energy products shunned by the West.
Biden's most significant goal at the G20 should revolve around proposed reforms to the World Bank and other multilateral development banks, as well as an increase in funding for institutions focused on boosting developing countries.
The institutions, created in the aftermath of World War II, finance education, public health and infrastructure programs in developing countries.
Recently, however, China has sought to exert its influence through its own loan programs, which often leave countries mired in debt.
Sullivan said this week that the World Bank's reforms were "not anti-China," noting that Beijing is a shareholder in the bank.
However, he also stated that the World Bank's reforms are in contrast to "the scale of the PRC's coercive and unsustainable lending through the Belt and Road Initiative."
And in an era of escalating confrontation, almost every step Biden takes outside the country can be interpreted as a challenge to Beijing — and often is, by Chinese officials.
The White House has already requested $3.3 billion from Congress in additional funding for the World Bank, which administration officials say will generate $25 million in additional lending capacity.
In addition, US$1 million in grants was also requested to help the crises facing the poorest countries and another US$1 million in global infrastructure financing.
The U.S. hopes other countries will commit to increasing the bank's financing, injecting a total of $100 million into new lending capacity.
"The World Bank's biggest shareholders are all sitting at the G20 table. We are asking Congress to appropriate the funding needed to deliver this $25 million, but getting other countries to participate and get excited about this is a big part of increasing that amount to $100 million," said an administration official.
But beyond specific reforms, administration officials hope Biden's presence at the summit and his focus on strengthening banks will deliver a message about the U.S. commitment to these nations.
"Having the United States come to the table and say, 'OK, we know we need to respond to the needs of developing countries' is something we think is really important for our leadership," the official said.
The contrast between Biden's presence at the meeting – which includes several developing countries – and Xi Jinping's absence will also give the American president an opportunity to highlight the US commitment to the developing world.
"Without the Chinese president present, President Biden's participation will stand out and send a message to the world that the U.S. commitment is solid and that China likely has other fish to fry," said Yun Sun, senior researcher and director of the Stimson Center's China program.
Although the war in Ukraine — and divisions among G20 members over how to respond to Russia's invasion — dominated last year's summit, U.S. officials say they aim to show developing countries that they are committed, including financially, in supporting more places than just Ukraine.
While Biden still intends to show the effects of Russia's war in Ukraine on developing countries – through food and energy security and other inflationary pressures – Biden is prepared to focus much of his energy on proposals that demonstrate the US commitment to the developing world.
"We try to make sure we have a great story to tell about our ambition in other respects, even as we continue to hold Russia accountable for what they did," said an administration official.
The US focus on issues other than the war in Ukraine also underscores ongoing divisions among G20 members over the war.
Although neither Xi nor Putin are expected to attend this year's summit, both countries remain united in blocking a joint statement condemning Russia's invasion.
This year's host country India abstained from voting on United Nations (UN) resolutions condemning Russia's invasion of Ukraine and has been buying record amounts of cheap Russian oil since the invasion.
For Biden, the absence of Xi and Putin represents both a missed opportunity and an opening as the three compete for influence on the world stage.
At last year's G20 meeting in Bali, Biden participated in a 1-hour meeting with Xi that officials later said generated positive momentum toward normalizing communication between the U.S. and China.
Xi's absence from this year's talks precludes even a casual meeting, and Biden himself told reporters this week that he was "disappointed" with the Chinese president's decision not to participate in the meeting.
However, without Xi's presence, Biden's central proposal to reform global lending institutions such as the World Bank – in part to counter what the US calls China's coercive lending practices – is unlikely to happen. encounter leadership-level resistance from Beijing.
"It's not going to change our discourse," Sullivan said this week.
"China will have representatives at the table, although not represented at the level of leaders. But the United States will make the same direct and clear argument, in our view, about why this is so important," she concluded.
Posted by Amanda Sampaio of CNN.
Source: CNN Brasil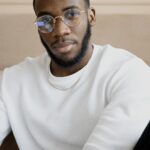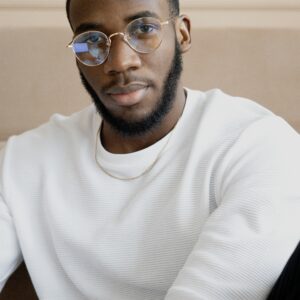 Bruce Belcher is a seasoned author with over 5 years of experience in world news. He writes for online news websites and provides in-depth analysis on the world stock market. Bruce is known for his insightful perspectives and commitment to keeping the public informed.