The head of the Russian energy giant Gazprom, Alexei Miller, today defended his group's choices, which continue to reduce its deliveries to Europe in the context of the Russian attack on Ukraine and Western sanctions against Moscow.
"Our product, our rules. We do not play by rules we have not made," Miller said during the St. Petersburg Economic Forum.
"Russia is a reliable supplier of energy to the friends of Russia," he added, in a variant of the doctrine that Gazprom has been repeating for years about the group's credibility for its customers.
Russian gas exports to Europe have been falling steadily since Western sanctions were imposed on Moscow.
The European Union may be seeking energy independence from Russia, but Gazprom has taken the lead by cutting off gas supplies to many European customers who have refused to pay in rubles, as the Kremlin now demands.
Added to this is the 60% reduction this week in gas supplies to Europe via the Nord Stream pipeline, with Gazprom claiming this is due to difficulties with the German group Siemens turbines due to Western sanctions.
"Today, there is no way out," Miller said, adding that "Siemens remains silent."
"Yes, we have a reduction in supply to Europe," he said, adding that "very soon the demand for liquefied natural gas (LNG) in the Asia-Pacific market will increase."
He said that the Europeans "said that long-term contracts are not necessary, so they are not necessary … we have fulfilled our obligations to you".
Russia's revenues have not been affected by this drop in gas supplies due to the spike in gas prices. The Kremlin has not stopped saying since then that the decisions of European leaders affect more than all the people of their own countries.
European companies, including Italy's ENI, Austria's OMV and Germany's Uniper, reported a significant drop in Russian gas supplies yesterday, Wednesday and today.
Source: ΑΠΕ-ΜΠΕ
Source: Capital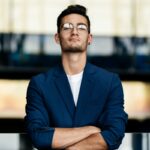 Donald-43Westbrook, a distinguished contributor at worldstockmarket, is celebrated for his exceptional prowess in article writing. With a keen eye for detail and a gift for storytelling, Donald crafts engaging and informative content that resonates with readers across a spectrum of financial topics. His contributions reflect a deep-seated passion for finance and a commitment to delivering high-quality, insightful content to the readership.