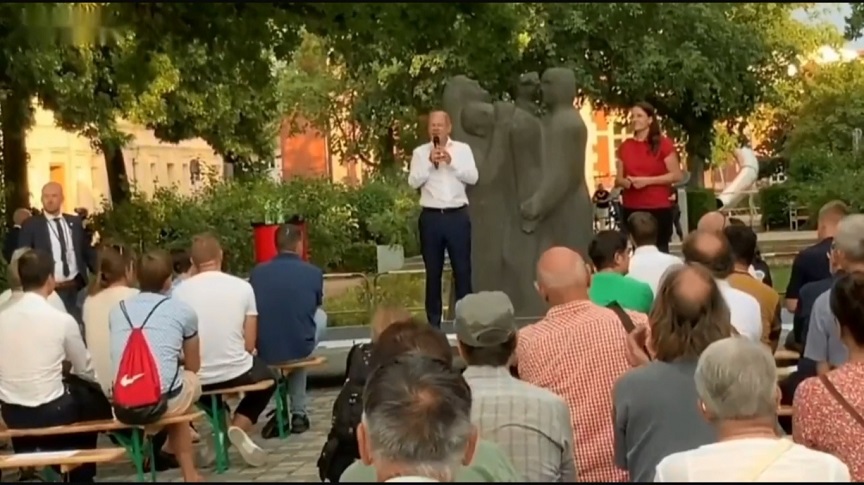 A "warm" reception was reserved for the chancellor Olaf Solz from protesters who had gathered around the venue of the event in which he participated, in Neurupin, Brandenburg.
Mr. Soltz was speaking at a dialogue event with citizens in the city's central square. The area was fenced off and participants had previously undergone a security check.
However, demonstrators had gathered around the square, responding to the call from the Alternative for Germany (AfD) on the one hand and the Left on the other. "Liar", "traitor to the people" and "get lost", shouted the gathered crowd, while many held placards with slogans against the chancellor, demanding that he resign.
Chancellor Soltz, who was talking about the energy crisis and the new relief package planned by the government, made a great effort to be heard above the slogans, disapprovals and yawning. "More needs to be done," Mr. Soltz said, responding to a child who asked if gas shortages caused by Russia's invasion of Ukraine could affect the operation of schools in the winter, saying he was confident "we'll make it."
Source: News Beast