Germany is to send Leopard 2 tanks to Ukraine to help bolster the country's war effort, Der Spiegel reported on Tuesday night (24), attributing the information to unidentified sources.
German Chancellor Olaf Scholz decided to hand over the battle tanks after "months of debate", according to the German news agency's exclusive report.
The German parliament is due to debate the controversial issue on Wednesday morning. Deciding to send them would be a watershed moment in the West's support for Kiev, after days of intense pressure on Berlin from some of its NATO partners.
THE CNN reached out to the German government for comment on the matter, but did not receive a response until this story was last updated.
This comes on the heels of US officials revealing that Joe Biden's administration is finalizing plans to send US-made tanks to Ukraine.
Germany had indicated to the US last week that it would not send its Leopard tanks unless the US also agreed to send its own M1 Abrams tanks.
The German deployment would provide Kiev's forces with a modern and powerful military vehicle ahead of a potential Russian offensive in the spring.
It would also be a blow to the Kremlin, which has seen a growing campaign to equip Ukrainian troops with high-tech combat systems as Russia's ground war nears the one-year mark.
Germany has resisted mounting Western pressure to send some of its tanks to Ukraine, with the country's new defense minister, Boris Pistorius, repeatedly asking for more time and insisting the move would come with pros and cons for Berlin.
Poland upped the ante on Tuesday when it formally asked permission to send its own Leopards, a move Berlin had previously said it would not block.
Several European countries also have some Leopards, and Poland led an effort to re-export them to Ukraine, even though Germany was not involved in the action.
But Scholz and Pistorius' decision was considered crucial, because the tanks are German-made, and Germany generally controls their export and re-export.
A Polish official told CNN that, as far as they know, Berlin had not yet formally notified Warsaw of the decision to allow the Leopards to be shipped to Ukraine.
The German army has 320 Leopard tanks in its possession, but does not reveal how many would be ready for battle, a Defense Ministry spokeswoman told CNN .
Several high-tech combat systems have been promised to Ukraine since the turn of the year, amid a new wave of Western military aid.
The US finalized a massive military aid package for the European country totaling approximately $2.5 billion worth of weaponry last week, including Stryker combat vehicles for the first time. Meanwhile, the UK and several EU countries have agreed to send tanks.
Pistorius, who became Germany's defense minister on Thursday, saw his first days in office dominated by efforts by key allies to jump on the bandwagon and send Leopards to Ukraine.
Germany, for its part, sought assurances that the US would also send its own vehicles.
But some leaders' frustration surfaced after the Berlin summit ended last Friday without a dispatch agreement, with Polish Prime Minister Mateusz Morawiecki accusing Germany of "wasting time" by failing to reach an agreement. a decision.
Importance in the conflict
The Leopard 2 tank would be a powerful combat vehicle for the Ukrainian battlefields.
Each tank contains a 120 mm Smoothbore cannon and a 7.62 mm machine gun, and can reach speeds of 70 km/h or 50 km/h off-road, making maneuverability one of its main features.
There is also protection against threats including improvised explosive devices, mines or anti-tank fire, according to German manufacturer Krauss-Maffei Wegmann.
Ukrainian President Volodymyr Zelensky has repeatedly urged countries to stop fighting over the deployment of tanks.
"We have spoken hundreds of times about the arms shortage. We cannot go just for motivation," he said during a virtual appearance at the World Economic Forum meeting in Davos last week.
In an apparent jab at Germany's stagnation, Zelensky added: "There are times when there is no need to hesitate. When people say – I'll give you tanks if someone does".
Russia, however, tried to threaten Germany while its government deliberated. Asked during a regular press conference about Moscow's reaction if Berlin approved the deployment of tanks, Kremlin spokesman Dmitry Peskov pointed out that relations between the two countries "are already at a very low point".
Still according to the Russian, currently "there is no substantive dialogue with Germany or with other EU and NATO countries".
"Of course, such renditions do not bode well for the future of relations. They will leave an imminent trail," warned Peskov.
Previous military aid, such as the US HIMARS rocket system, has been vital for Ukraine to carry out a series of successful counter-offensives in recent months.
*Fred Pleitgen, Inke Kappeler, Jennifer Hansler, Nadine Schmidt, Niamh Kennedy, Paula Newton, Antonia Mortensen and Radina Gigova, from CNN contributed to this report
Source: CNN Brasil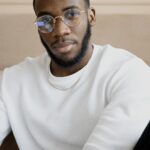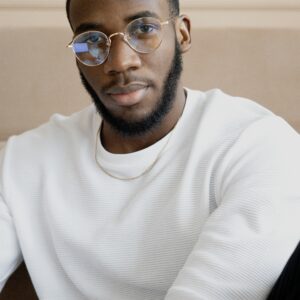 Bruce Belcher is a seasoned author with over 5 years of experience in world news. He writes for online news websites and provides in-depth analysis on the world stock market. Bruce is known for his insightful perspectives and commitment to keeping the public informed.