The need for electrification, especially in large urban areas, was foreseen early on by two young people, Pantelis Zarkos and Anna Clioura, creating in 2015 in Thessaloniki a start-up bicycle company, Elektronio, with the vision of offering their fellow citizens a new way movement that would not only improve their lives, but would also contribute to more effective protection of the environment. With the motto "reimagine your vehicle" they created an innovative micromobility brand that serves a variety of urban transportation applications.
The beginning was made with the first model, the Play, an electric tilting trike that was first launched in 2016, as an alternative proposal for commuting in the city. Since then the "umbrella" of Elektronio solutions has opened and seven more models have been added to its collection. The timing and the subsidization of electric vehicles (cars, tricycles, two-wheelers and bicycles) through the platform "Move electrically 2", which was recently opened to absorb the funds of the National Recovery and Resilience Plan "Greece 2.0", favored the development of the company and increase their sales.
With the Patin.e model, an electric skateboard proposal inspired by the company's bicycle philosophy, the Elektronio team distinguished itself in 12th Innovation & Technology Competition of the National Bankan action of the NBG Business Seeds program to support the extroversion of innovative businesses.
"Patin.e is an electric scooter that is not limited to the last mile only, but is an alternative to the e-bike and in addition to urban commuting, it is also a smart tool for compact delivery in the city center," says Anna Hlioura. "Essentially what we do at Elektronio is to build electric bikes & skates with an innovative design. All our proposals are designed with common features in mind, such as comfort, rider safety and smart storage spaces. We emphasize personalization, both the aesthetic as well as the functional. What sets us apart is that we discover needs that are neglected and not satisfied by the competition. We have orders for vehicles from both private customers and companies, while in the last two years we have achieved a remarkable increase in our sales, as now we are developing a corporate portfolio. The demand for electric micro-vehicles has grown significantly. The National Bank Innovation & Technology Competition is the most popular competition for start-ups in the country, with increased prestige and we know it from our first business steps, as we were looking for tools to enhance our business effort It was clearly the significant prize money and the networking and exposure that its winners gained that pushed us to participate."
The Elektronio team is constantly working on the further development of the brand and is currently developing an improved version of the Car.e for Brainbox model, while in the last quarter of 2022 it will present a new exciting solution to serve people with mobility problems that will enhance the portfolio with the special editions of Elektronio. At the same time, the team's goal for 2023 is to create a strong reseller network in Greece & Europe.
National Bank's 13th NBG Business Seeds Innovation & Technology Competition has started and you too can submit your proposal electronics until October 4, 2022, at 3:00 p.m. Give your idea the chance to stand out and become a reality, winning cash prizes, mentoring, networking, but also participation in workshops and bootcamps!
Source: Capital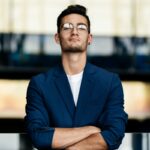 Donald-43Westbrook, a distinguished contributor at worldstockmarket, is celebrated for his exceptional prowess in article writing. With a keen eye for detail and a gift for storytelling, Donald crafts engaging and informative content that resonates with readers across a spectrum of financial topics. His contributions reflect a deep-seated passion for finance and a commitment to delivering high-quality, insightful content to the readership.