Activities that can be very common for people, such as having a job, turn out to have a higher level of difficulty for people with an autism spectrum disorder.
The fight for the inclusion of people with disabilities in the workplace has been growing and, due to it, more and more companies have been able to choose to employ them. As is the case of Bella, a young woman with autism who, through a TikTok video, tells that after an arduous search she finally found a job.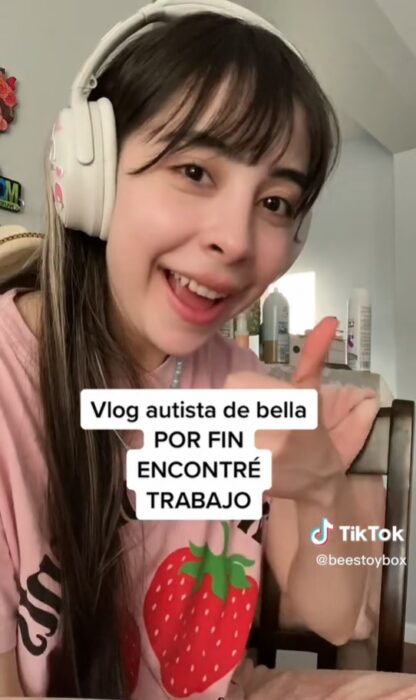 I had been suffering for a long time because I couldn't find a job and I finally found one. It's in a flower shop. I'm very excited because I really like flowers.
These are the words that Bella shares, who says she is excited because she will finally be able to raise money to buy her personal interests. In addition, she reported that in January she will start school, which she is excited about because she likes to do homework and since she will be online, she will not have to socialize with others.
In the same video, the young woman expresses that she will prepare her own food to take to work, defining it as her "safe food", since it has all the characteristics that she likes. In her own words, she loves foods that are healthy, fresh, crunchy and spicy.
Almost at the end of the video, with a happy attitude, the girl explains how she prepares her food. In addition, she stresses that only 30 percent of people with autism have a job, so right now she feels very privileged to belong to that small number.
In the following videos, Bella describes how her new job went, which she liked, but left her overstimulated because she didn't wear her noise canceling headphones. However, although it is difficult for her and her symptoms worsen, she does not give up and continues to fight in her new job.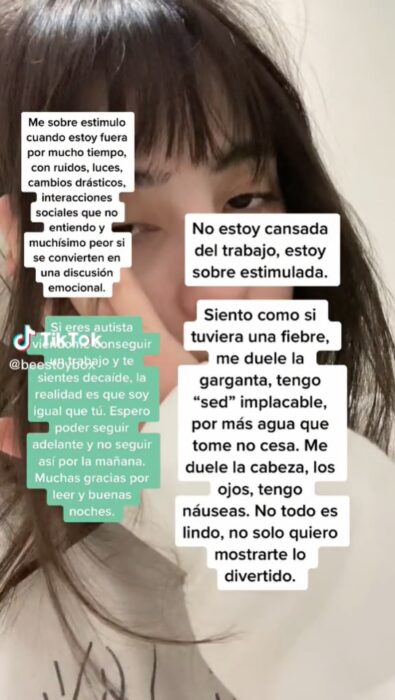 Their courage must be applauded and they continue to promote inclusion for all the diversity of people in all walks of life.
Source: Okchicas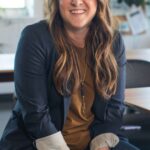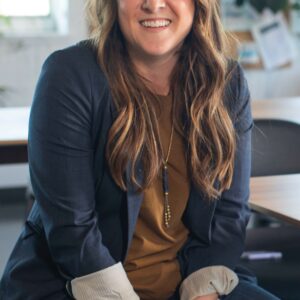 I'm Susan Karen, a professional writer and editor at World Stock Market. I specialize in Entertainment news, writing stories that keep readers informed on all the latest developments in the industry. With over five years of experience in creating engaging content and copywriting for various media outlets, I have grown to become an invaluable asset to any team.