The phrase "it's never too late to learn something new" describes the protagonist of this story, who is nicknamed "Papa Rudy" by his family. This 91-year-old man has been learning pastry for about two years and every time his family visits him he prepares delicious cakes for them.
The gesture was shared by one of his granddaughters on TikTok, a social network in which it has gone viral, earning thousands of congratulations for Dad Rudy's effort and dedication in each of his creations.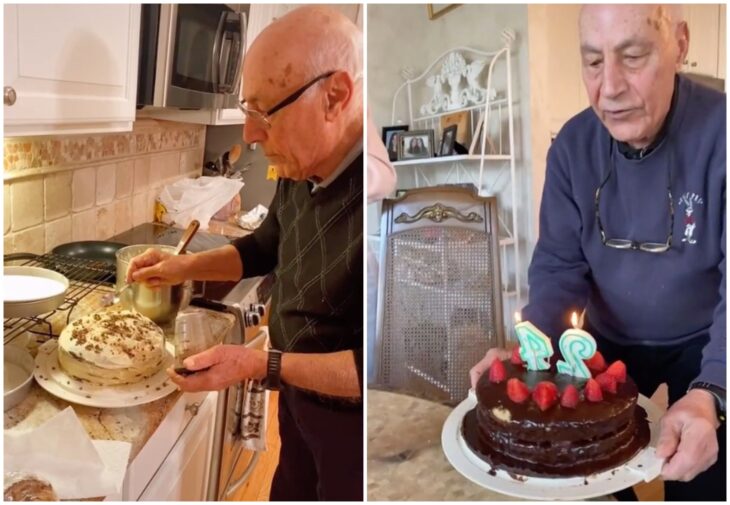 Jil and Jenna, granddaughters of Papa Rudy, shared through their TikTok account, @guttalkgirlsa video with a compilation of the cakes that his grandfather has baked for the family on different occasions.
The young women also explained that their grandfather has been learning pastry for two years, an activity that began as a hobby but has gradually become his passion.
Jil and Jenna say that Papa Rudy likes to bake cakes for tea time, family meals or any occasion that calls for it. He has even baked cakes to celebrate each family member's birthday.
The video already has more than a million views. In addition, thousands of users have been delighted with the sweet gesture of the grandfather, who does not hesitate to pamper his granddaughters on every possible occasion.
Papa Rudy's popularity has grown so much that there are already those who insist on placing some orders with him, because the cakes look delicious, in addition to being made with a touch of love, a unique ingredient that you will not find in any other bakery.
Source: Okchicas