Grandparents couple lasted 100 days without seeing each other due to Covid; They've been together for 66 years and they're finally reunited
These two years that we have lived with the coexistence restrictions imposed as protection measures against covid-19 have been very hard, since many people have had to spend entire months without seeing their loved ones, much less hugging them and spending time with them. they.
The restrictions are even more severe for older adults, since they are most at risk. We know that it is necessary to be much more careful with them, but this does not mean that the isolation of their loved ones does not affect them. Imagine being told one day that you can't see your husband of decades and not even know when you'll get back together, despite being in the same hospital.
A whole life together
That is what happened to an English couple who lasted 100 days without seeing each other due to health protection measures. George and Joyce Bell, who are currently 89 and 87 years old, respectively, met in high school and have been together for 66 years. For almost seven decades, they lived in their home located in the north of England and the nights they have spent without each other are few. However, this changed when they both fell and had to enter a physical rehabilitation clinic.
George was admitted before Joyce, but she soon had to be hospitalized with a broken hip. Due to health protocols, it was impossible for the couple to see each other, so they spent 100 days apart. Eventually, though, Joyce's health improved enough for her to be moved to the wing George is in, and to say their reunion was adorable is an understatement.
love does not end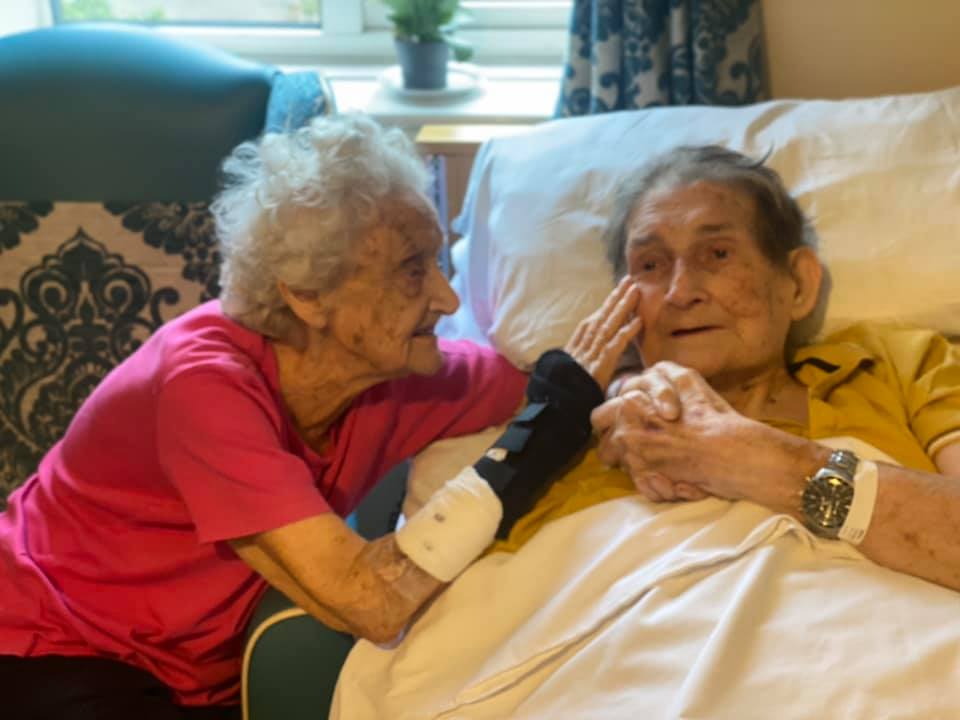 When the lovers were finally able to be together again, the tears did not wait and not even the medical team could contain the emotion at such a tender moment. A staff member gave the following statement:
When they got together, we could immediately see how in love they are, even after 66 years together. It was very emotional. Everybody was crying and almost all the staff had to walk out because it was such an emotional moment.
"I will never leave you alone again"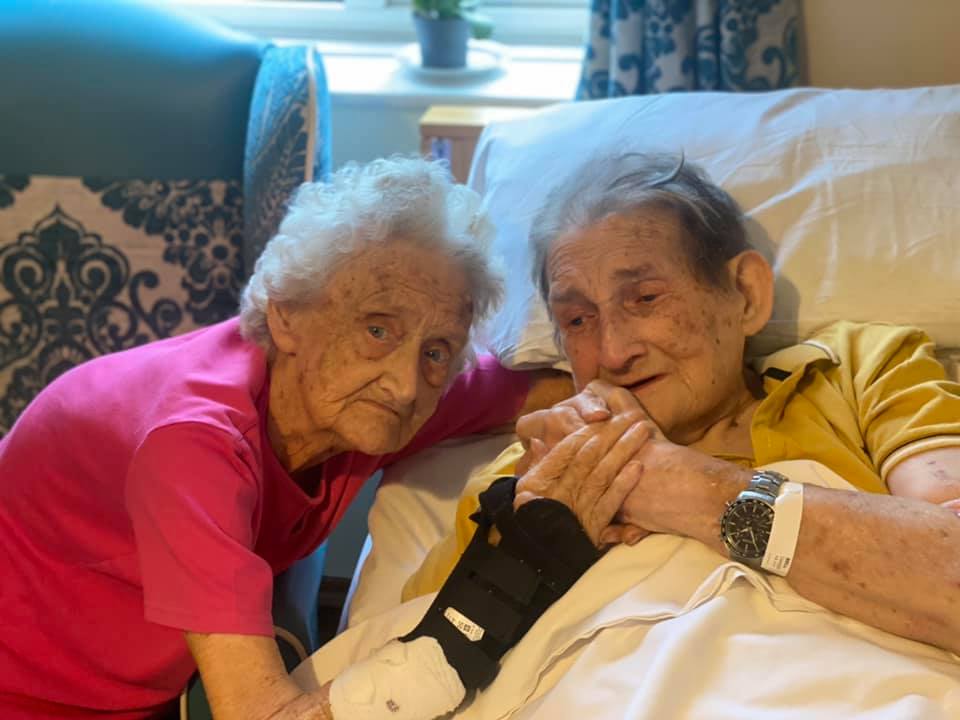 The most excited were George and Joyce, because they couldn't believe that they were finally back together after so long. In addition, they were very excited in the days leading up to the reunion. Joyce was so excited and nervous that she couldn't sleep and even told the staff that she felt like a little girl again. Regarding her meeting with her husband, Joyce had this to say:
I told him that I would always be there for him, no matter what. He hugged me tight and told me he would never leave me alone again.
At the moment, George and Joyce have separate rooms, each sleeping in their own, but at least they see each other every day. The medical staff hopes that soon they can go home together to continue living their love story.