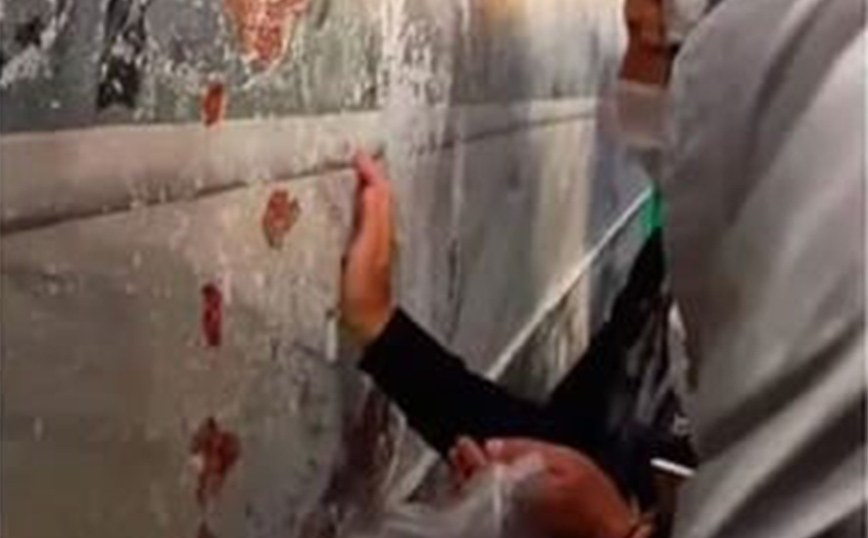 Vandalism continues in Hagia Sophia and each time documents come to light with new disasters at the World Heritage Site.
After… shoe rack in the historic water tank and destruction in historic Imperial Gatethe Turks let the visitors scratch the walls to get a souvenir.
The new images have been published on social media and visitors are seen destroying the walls of the historic temple and putting their souvenirs in souvenir bags.
"He will not see 2050 if this situation continues"
The images of abandonment and destruction by the Hagia Sophia that have been published, have caused upset in the Turkey. Even the newspaper Cumhuriyet recorded the shame that is happening in the historical monument, noting that if this situation continues, then the Hagia Sophia will not survive until 2050.
In an article entitled "Hagia Sophia is a test for Istanbul: It will not see in 2050 if this situation continues" published in the online edition cumhuriyet.com.tr, states that from July 2020 until today the light of publicity have sees images of vandalism inside the Hagia Sophia and adds that the crowds that flock to it daily contribute to its destruction.

Source: News Beast