- Article Top Advertisement -
All parents are entitled to an evening off from time to time. Maybe in a nice place, where to treat yourself a toast and a romantic dinner candlelight. Whether it's in a pizzeria, as happens to most mere mortals, or at the Polo Lounge at the Beverly Hills Hotel, as happens to Harry and Meghan insteadit matters little.
Okay, maybe not quite so: probably every parent in the world would like to indulge in some time in this ultra-luxury hotel in the trendiest area of ​​Los Angeles Countyin a restaurant that claims to be "the epicenter of energy catering in Los Angeles" and "the favorite place for generations of Hollywood stars and businessmen", starting with Marilyn Monroe and Frank Sinatra, who are said to always sit in the same table, and woe to give him a different one.
It's there, in this hidden hotel on a private palm-lined driveway on Sunset Boulevard (where also Elizabeth Taylor spent many of her wedding nights), who have been spotted as the most rebellious couple in the history of the British Royals.
The two had dinner in the hotel restaurant, the Polo Lounge: an apparently informal place but in reality very exclusivewith an «American but with an Italian touch» cuisine, which also includes a salad for 1800 euros. Not just any salad, mind you, but the «Anniversary McCarthy Salad», prepared with lobster, caviar, 24-karat gold leaf, served in a souvenir bowl of Limoges Bernardaud porcelain and accompanied by a glass of Champagne Dom Perignon Vintage. All for the modest sum of 1912 dollars, which they probably make the most expensive salad in history.
The restaurant then serves a number of Italian-American dishes, such as the «Chicken Parmesan», a breaded chicken breast served with house marinara sauce and spaghetti with tomato sauce ($49) or a risotto with lobster, mussels and shrimp that costs $85. The US public likes many meat dishes: the $85 Colorado Lamb Chops are grilled lamb chops with beetroot and orange puree and potatoes, and the American Burger ($45) is prepared with Wagyu, the famous Japanese beef.
Of course, there is no shortage of the great classics of an exclusive Hollywood restaurant: caviar (served with potato blinis, eggs, red onion and lemon crème fraîche for $245), oysters (six for $39), filet mignon ($75 ) and the premium Wagyu steak ($190). Even the fries in Beverly Hills aren't just fries: here they serve them with truffled cheese.
It is not known what the younger son of King Charles III and his (not exactly beloved) wife ordered, but this was one of the few occasions in which the two were paparazzi out for dinner after the release of the book- bomb Shoot. The previous time had been a few weeks ago, when they'd been spotted having dinner at the San Vincente Bungalows in Los Angelesa $4,200-a-year private club in West Hollywood that's so exclusive that even access to its website is reserved for members only.
In short: perhaps Harry and Meghan's social life is not the most sparkling, but certainly the couple, for their romantic outings, spare no expense.
Other Vanity Fair articles you might be interested in:
Harry and Meghan spotted at Ellen DeGeneres' vow renewal
The terrifying fish cake that King Charles III will eat for his coronation
What (and how) the British royal family eats
Source: Vanity Fair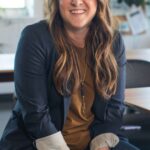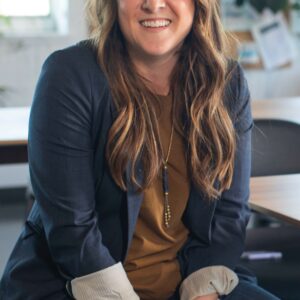 I'm Susan Karen, a professional writer and editor at World Stock Market. I specialize in Entertainment news, writing stories that keep readers informed on all the latest developments in the industry. With over five years of experience in creating engaging content and copywriting for various media outlets, I have grown to become an invaluable asset to any team.
- Article Bottom Advertisement -