He posted on Facebook that he would send coronavirus-infected people to lick products in grocery stores and he paid for it.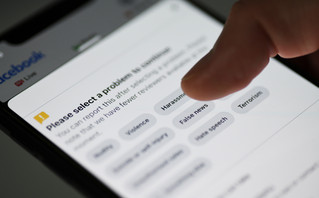 What everyone thinks is a joke or a joke is a fairly subjective matter. From the moment it threatens public health, however, it passes into the realm of objectivity and is not lightly treated by the heart. From most at least.
A man from Texas probably had to think a little better before posting "threats for fun" on Facebook as he was sentenced to prison for spreading false news.
Christopher Charles Perez, also known as Christopher Robbins, was sentenced to 15 months in prison for "threatening" messages he posted on Facebook. In the messages, he claimed to have paid someone infected with COVID-19 to lick items at grocery stores in the San Antonio area in an effort to prevent people from visiting these stores.
After investigating the case, the Federal Bureau of Investigation found that the threat was not credible: Perez had not paid anyone to lick groceries. However, he alleged that he had violated the anti-dissemination laws false information related to biological weapons, proceeded to the sentence.
"Even pranks will be punished"
"Those who threatened to use COVID-19 as a weapon against others will be held accountable for their actions, even if the threat was a hoax," said FBI Special Agent Christopher Combs.
"Perez's actions were deliberately designed to spread fear and panic, and today 's condemnation demonstrates the seriousness of this crime."
In addition to his prison sentence, Perez has been sentenced to pay a $ 1,000 fine for fraud.
"Trying to scare people with the threat of spreading dangerous diseases is not funny," US Attorney Ashley C. Hoff said in a statement.
In the early stages of the pandemic, a man in Missouri was accused of carrying out a terrorist threat after he was videotaped licking a number of objects at a Walmart and posted the video on social media.