The over 4000 calls received in the first 9 months of 2023 from the public anti-violence and stalking service number 1522which recorded an increase of 15%, confirm that violence against women is still increasingly present. The average age of those turning to the service is decreasing: one in four women is under 29 years old.
With the aim of raising public awareness and increasing awareness of the phenomenon of violence against women, Motorola, Official Sponsor of AC Monza, has made its space available on the chest of the red and white shirtsto host representative testimonies of victims of violence who turned to Telefono Rosa.
On the occasion of the Monza-Turin match on November 11th, at 8.45pm, the AC Monza players will take to the pitch wearing a special t-shirt, with a message that represents the entire awareness campaign: "He was the man of my dreams, today he is my nightmare." The campaign foresees that the front of AC Monza t-shirts is dedicated to giving voice to women victims of violence, through the messages collected by Telefono Rosa during their daily activity in support of women.
To support the campaign, several t-shirts have been developed and each one hosts a different message collected by Telefono Rosa, to testify to the different stories of violence: «If it's love, why does it hurt so much?», «He tells me that I'm his, but I'm not an object», «I tried to escape, but he always found me»«I stayed with him, only for the fear of losing my son», «What hurt me most was the shame», «You're just crazy, no one will believe you», «He was kind to everyone, but at home he was a monster", «For him I was worth nothing and in the end I believed it»"I thought they were friends, why did they do this to me?", "Nothing binds me to him anymore, only fear."
Furthermore, the white bow placed on the shirts represents the commitment of men to demonstrate their opposition against violence against women.
"In an era in which the activities of brands have an impact on the perception of the community, companies have the opportunity to contribute to responsibly supporting the social causes of the country in which they operate, leveraging their values ​​and assets," he said Carlo Barlocco, CEO of Motorola who adds, «This is why we decided to amplify the commitment of an organization that, with extreme determination for decades, has been fighting one of the main phenomena that is hurting our society, violence against women».
With this in mind, Motorola has chosen to help support the business of Telefono Rosa, the first Italian association alongside women that has offered support to victims of violence since 1988. Together, they developed a communication campaign aimed at men to raise their awareness of the consequences of violence against women, choosing one of the most visible means of communication for the male target, football shirts.
At the end of the match, the shirts they will be auctioned on LiveOnlus until November 25th and the proceeds will be donated to Telefono Rosa to help support the important activity to protect women.
«It is always thought that only we women have to deal with violence. Unfortunately, Gender violence is a cultural and social phenomenon that affects everyone. This is why we are happy to turn to men, to raise their awareness and hope that they will be at our side in the fight. There is no better way to do this than using the game of football", says the President of Telefono Rosa Maria Gabriella Carnieri Moscatelli.

Source: Vanity Fair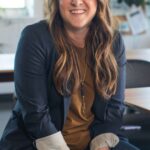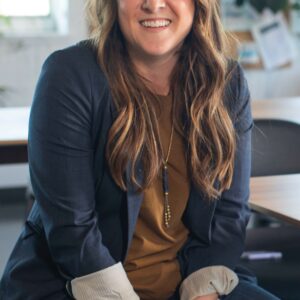 I'm Susan Karen, a professional writer and editor at World Stock Market. I specialize in Entertainment news, writing stories that keep readers informed on all the latest developments in the industry. With over five years of experience in creating engaging content and copywriting for various media outlets, I have grown to become an invaluable asset to any team.