- Article Top Advertisement -
Recently, even the hi-tech market he let himself be seduced by the charm of sesecond hand he was born in refurbished: Past expressions to represent a price choice to one value choice which fights the uncontrolled proliferation of electronic waste. Anyone who eats bread and marketing has understood that Respect the enviroment has also become in the glittering world of technology a hygienic factor. Customers consider the sustainability of the product they are going to buy essential element, the minimum wage. And if the company doesn't respect this level, it causes consumer dissatisfaction.
It is no coincidence that different player telephony -including Apple and Oppo– have included the reconditioned item. This choice implies, according to studies by Swappie, a company specializing in secondhand, lower the environmental impact up to 78% because it does not require mining and therefore not even the use of new rare materials. In addition, any implication connected to an ethical and social level is eliminated at the root. In practice, the CO2 saved for each regenerated smartphone is what a small plant would have captured over 10 years, around 61.5 kg. Wanting to be precise, there is one profound difference between second-hand devices and reconditioned or regenerated ones which in English are identified with the term refurbished.
- Article Inline Advertisement 1-
In summary, the exchange of the second hand product takes place between individuals, guarantees a purchase price reduced by up to 40%, but basically its guarantee has expired with all that follows. Refurbished products, on the other hand, before being put up for sale on special web platforms, go through a series of regenerative processes which guarantee the perfect functioning and in fact makes them comparable to the new, with one variable discount from 15% to 30%. Before returning to the market, damaged parts are replaced, the devices pass a series of tests and finally sanitized. That's why the product refurbished almost always has one at least 12 months warranty extendable, has after-sales assistance, up to the possibility of return. Here are some of the most interesting proposals on the web.
The refurbished at Apple.com
According to 2021 data provided by Counterpoint WeeklyApple leads the global smartphone market refurbished with a 40% share. A result that is certainly the result of the brand's notoriety. Furthermore, there are several platforms that guarantee its quality through a rigorous refurbishment process. This is the case of Apple-certified devices offered for sale on the direct apple channel. The iOS devices that are part of the supply chain, in fact, when necessary are regenerated with original replacements Apple cleaned and inspected while battery and shell exterior are always new. Closes the loop testing phase to certify the correct functioning of each device. Apple Certified Refurbished products come with a standard limited warranty one year extendable with AppleCare and on average they are 15% cheaper than new.
Swappie buys, refurbishes and sells refurbished iPhones
To put quality refurbished devices on the market is also Swappiesa Finnish company that has as core business the purchase, renewal and sale of iPhones. Swappie, precisely because of its idea of ​​making it easier for people to purchase more environmentally responsible smartphones, contributes to transforming the refurbished electronics market by making cool L'circular economy. Swappie's strength, as in the case of Apple, is in the control of the entire supply chain and managing the entire process, from testing and repairing used phones, to selling refurbished devices directly to consumers. We haven't tested it directly, but this supply chain should be your guarantee of reliable refurbished phones. The customer advantage over the second hand from a private individual is thecustomer servicethe possibility of having one Fast deliverybut above all the warranty Swappie Warranty of 12 months or more.
Oppo Store loves the refurbished
Also oppo falls within the 2021 ranking drawn up by Counterpoints on brands that have implemented a policy of regeneration and direct sales of their devices. oppo for some time it has adopted an approach in favor of sustainability declined in various initiatives. Between these, the sale of refurbished devices on its proprietary e-commerce OPPO Store. The offers present allow users to obtain quality technological products, respecting the environment and at a more advantageous price. In fact, Oppo refurbished devices fall into two qualitative categories: made perfectly intact or Live Demo Units.
The Italian TrenDevice
Based in Milanlaboratory of refurbishment in the province of Avellino, TrenDevice It is one of main Italian players in the circular economy. It is active in the reconditioning of high-end hi-tech products such as Samsungbut most of all Apple. These go through a control process consisting of 37 tests related to software and hardware. External appearance is classified on a 4-grade scale: Like new A+without any defects; Optimal TOvery slight defects; Good bscratches and chips on the edges of the case; Discreet c, obvious cosmetic defects. In all grades, the technical functioning is 100% guaranteed. The battery is also checked, but is only replaced if it is less than 80% of its capacity. In any case, it is possible to request a replacement by paying a surcharge.
Back Market certifies sellers
On Back Market, not only smartphones, tablets and consoles are checked, but also the vendors who check the conditions of the device according to the platform parameters. Each device has a rating (Good, Very good, Excellent) which also qualifies it in battery and functioning. No parts are changed or replaced, but through Back Market you have one 12 months warranty, 30 days return policy, free home delivery and friendly customer service. The savings are on 36% compared to new.
Wallapop, for direct exchange or by courier
The Spanish platform has also been active in Italy for just over a year Wallapop specialized in buying and selling of second-hand items, including technology, for a more responsible and sustainable consumption model. Available on web and app, Wallapop allows you to sell and buy objects close to your home. This is done through exchange direct allowed by the geolocation technology on which the platform is based. But also at a distancethrough the e-commerce experience made possible by the service Wallapop Shipping. Through this service, Italian users can access the millions of ads for products available in Spain. Given that the product offered for sale does not go through a control process, Wallapop promises one money back guarantee in case of discrepancy. As a greater guarantee for the buyer, the seller receives payment only when the shipment has been successful.
Amazon Warehouse, from the Amazon Return Center
From the Amazon returns center it was born Amazon Warehouse where the returns specialists after a 20-point inspection to ensure that the product is functioning correctly relist it for sale at a discounted price. Each device is accompanied by the necessary descriptions of its conditions, in order to facilitate the purchase decision. According to quality control, each item is assigned one of four ratings, which describe its overall condition: Like New, Very good condition, Good conditions And Acceptable. Amazon's guaranteed second-hand offer covers the most popular products such as smartphones, laptops, tablets, small appliances for the home and kitchen, and thousands of other products. It is not obvious to say, however, that purchases made through the Amazon Warehouse are covered by the Amazon Return Policy.
eBay, is certainly not watching
In the fashion of refurbished not even eBay could resist, which started the Certified Refurbished Program. Here, the object offered for sale is inspected, clean And revised professionally by the manufacturer or a person approved by the manufacturer and comes in new, original or compatible packaging and accessories. As in the case of Back Market, only sellers approved by eBay they can use the label Certified refurbished for items they wish to put up for sale. The most requested devices are smartphones, smartwatches, small/large appliances, home studios and action cameras. Each device is delivered in original and/or new packaging, in any case in excellent condition. It can be returned within 30 days while the duration of the warranty is at least 12 months.
Enjoy, when the refurbished is offered by the telephone operator
Refurbished devices Apple, Samsung, Huawei, Asus and many others make them available to telephone companies Windthree And TIM thanks to the collaboration with Enjoy. The Italian company's mission is to guarantee the quality of its devices at affordable prices while respecting the environment. The devices refurbished Enjoy by grade A and B are subjected to over 40 control points it's at 6 stages of reconditioning to ensure customers a sustainable product at competitive prices.

Source: Vanity Fair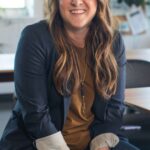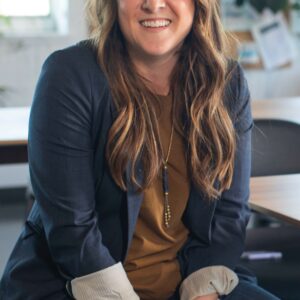 I'm Susan Karen, a professional writer and editor at World Stock Market. I specialize in Entertainment news, writing stories that keep readers informed on all the latest developments in the industry. With over five years of experience in creating engaging content and copywriting for various media outlets, I have grown to become an invaluable asset to any team.
- Article Bottom Advertisement -