When Fellipe Zanuto opened the doors of inn in the São Paulo neighborhood of Mooca success came almost instantaneously: the family food menu of immigrants who arrived in São Paulo pleased the public at first, who ended up remembering their grandmothers' recipes and Sunday lunches.
Six years after this first venture – followed by several other businesses that Fellipe also runs – he ventures into another neighborhood in the city: the gastronomic Itaim Bibi.
And those who are already a fan of the unit in Mooca, will find the same formula at Itaim Bibi: the rustic lounge, with the warmth of the same recipes. There, the famous executive menu with excellent cost benefit remains the same – R$ 59 with starter, main course and dessert . The main course is the Angus Milanesa with potato and watercress mayonnaise, the Creamy Vegetable Rice with wood-fired cream cheese, as well as the Bolognese Macaroni, among others.
It is also available on the menu from Monday to Friday during lunch, the Function Rank – exactly the food made for the employees – for the price of BRL 35 where each day of the week is a different dish: Wednesday, of course, is Beans and pork .
The starters that are successful like the bread with homemade tomato sauce with bread to suck (R$ 29), the heart of palm empada (R$ 18) and creamy shrimp (R$ 22) and the Couscous Paulista (R$ 22) also appear on the new unit. As well as the Carne de Panela (R$45), Lagarto Frio (R$42), Milanesa (R$46) and Lula (R$48) sandwiches.
As for the main dishes, success is guaranteed with the Risotto de Imigrante, where the rice is pulled with pumpkin cream, pork ribs, fresh peas, organic vegetables, finished with semi-cured cheese fonduta and soft egg (R$ 68); the Angus Stroganoff with fresh mushrooms and dry fries (R$ 66); Nonna's Parmeggiana (R$68); Steak a Camões, served with creamy mashed potatoes, cured yolks, broccoli toasted with butter and caramelized onions (R$ 89); the Lizard in Madeira sauce made at low temperature in Madeira sauce with rice with cheese sauce and hearts of palm, finished with candied mushrooms (R$ 72); and Frango do Cozinhairo Imperial, where boneless chicken breast stuffed with spinach cream is served (R$68).
To finish, coconut cake wrapped in aluminum foil (R$ 22); the Pudding – which sometimes comes with or without a hole (R$19), Arroz Doce with caramel crunchy and orange compote (R$26) and the Brigadeiro, served with cracked water and salt on top (R$26) . "This is how I used to eat brigadeiro as a child," explains Fellipe.
Itaim Hostel: Rua Clodomiro Amazonas, 216, Itaim Bibi / Opening hours: Monday from 12pm to 3pm, Tuesday to Thursday from 12pm to 3pm and 6pm to 10pm, Friday to Saturday from 12pm to 11pm and Sunday from 12pm to 5pm.
Source: CNN Brasil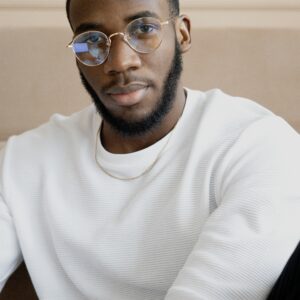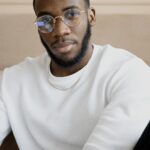 I am a journalist and author who works for World Stock Market. I have written about the stock market for years and I love it.