What determines the disability is the environment in which one lives. He established it in 2006 the UN Convention for Persons with Disabilities. What derives from this is the importance of working «to create the conditions that modify living environments and to build a new image of society, in which the specificities of each can become a value for all».
To underline an aspect that to many will seem obvious, but which in reality represents the fulcrum of an increasingly desired socio-cultural change, is Alberto Fontanapresident of the NeMO Clinical Centers, highly specialized structures, designed to respond specifically to the needs of those affected by neurodegenerative and neuromuscular diseases. «Those who experience a neuromuscular pathology come to terms with physical limits every day and with the need to be supported even in the smallest daily gestures. In this sense, technology represents a fundamental tool at the service of the search for the path of personal autonomy and the desire to live a full life, regardless of the disease», explains Fontana.
The Smart Home project We inhabit new spaces of freedom was born with the aim of showing how, thanks to scientific-technological research, it is now possible to simplify the life of those who live with a disability. More and more we are realizing how technology plays a fundamental role in restoring spaces of autonomy – measured on the needs and requirements of each one – which over time change according to personal life plans, but also to the progress of the pathology itself.
To conceive and support the project are the NeMO Clinical Centers with Biogen Italya pioneering biotech company in the field of neuroscience, with the collaboration of NeMOLAbthe first technology research hub dedicated to neuromuscular diseases, and supported by Centers NeMO – AISLA (Italian Amyotrophic Lateral Sclerosis Association), SMA Families Association (Parents' Association for Spinal Muscular Atrophy Research) e UILDM extension (Italian Union for the Fight against Muscular Dystrophy).
«For over 40 years Biogen has been dedicated to scientific research, to advance the knowledge of complex neurological diseases and find new therapeutic solutions. But scientific innovation alone is not enough», explains the Chief Executive Officer Joseph Banfi. «Meeting the needs of those facing serious neurological and neurodegenerative diseases requires a broad approach, which embraces all the multiple components of care and calls for a collective and multidisciplinary commitment. The project We inhabit new spaces of freedom is an example of collaboration and dialogue and I hope it can be the first step towards a future in which the smart home is an accessible reality to support the autonomy of people with disabilities».
At the heart of the project is also the publication of the Forward Papers: a collection of contributions from experts from the clinical, academic, neuromuscular disease communities, institutions and industry. A document that has already been implemented by important institutional figures such as have already committed to take action to facilitate the implementation and simplification of access to environmental control technologies and systems. An important step forward, therefore, for the realization of the person's independent life project, the cornerstone of the recent one Framework Law on Disability.
An investigation sheds light on the current reality
A qualitative pilot survey, conducted by the multidisciplinary team of NeMO Lab and of the NeMO Clinical Center on a sample of 46 adult interviewees, of which 23 people with Spinal Muscular Atrophy (SMA), Amyotrophic Lateral Sclerosis (ALS), Muscular Dystrophies and 23 respective caregiversr, highlighted that more than half of the interviewees are dissatisfied with the information received on technologies useful for increasing their autonomy.
The survey investigated not only the need, but also the awareness of the possibilities offered by technologies and the knowledge, in some ways still scarce, of the opportunities provided by the National Health Service: 7 out of 10 respondents are unaware that some of these solutions are paid for by the NHS.
The underlying theme is that of an allied technology, capable of meeting the specificities of
needs of each, linked to the complexity of neurodegenerative pathologies involving a
multiplicity of functional aspects – motor, respiratory, communication and nutrition – and in every phase of life. The challenge is to think of design and technological solutions, which
support even the smallest gestures and actions and are capable of simplifying the experience
daily experience in one's own living environment.
NeMO Lab, where technology that makes life easier is "tested".
It was born a little over a year ago within the ASST Great Metropolitan Hospital Niguarda of Milan, and immediately established itself on the Italian scene as a true forge where ideas are born and technological supports are tested capable of responding to the complex needs of people experiencing neurodegenerative and neuromuscular pathologies, such as ALS, SMA and neuromuscular dystrophies. Objective: to simplify their life as much as possible.
The NeMOLab represents a multidisciplinary reality, unique of its kind, which welcomes the needs of the community of people with neuromuscular diseases and their family system, to transform them into projects: from aids and innovative orthoses – or i orthopedic devices applied directly to the patient's body – to the development of robotic systemsfrom telemonitoring and of analysis of clinical parametersto the programs of alternative augmentative communication and rehabilitation, to the design of the home with i environmental control systemsup to the projects of augmented and immersive reality.
«In a year and a half we have come further than we could have imagined», says the president of the NeMO Clinical Centers Alberto Fontana. «We started from scratch, but we were able to count on an investment that today also allows many young people to come here to study and put their skills to good use. At this moment, our laboratory is the only case in Italy born from a clinical department: that of neuromuscular diseases. We have expanded an activity that for us becomes a completion».
With 10 high-tech laboratories, over 10 researchers, 20 technical-scientific partners, 350 patients involved to date, 20 active projects and 1 submitted patent, NeMOLab is today the first Italian hub for the development of highly specialized technological research programs and projects, an incubator of skills, values ​​and vision, where it is possible to experiment with rehabilitation technologies aimed at enhancing the personal residual functional skills and for the assistance they represent a vital contribution to the daily life of a person with neuromuscular disease.
«Patients who arrive here because of their illness "test" even the most innovative technological solutions. But life is outside: we are simply the tool that puts them in a position to know that it is possible to live one's existence in a safer and simpler way. This leads our doctors to also consider this aspect in dialogue with patients», adds Fontana. «Everything innovative that is found in the laboratory already exists outside as well. What we do is evaluate whether a technology is useful or not. We carry out tests and certify if that product, that innovation has a sense, a real utility».
However, one last very important step remains to be taken: to ensure, through the Framework Law on Disability, that a better quality of life is also extended to all those people who cannot afford technology.
More Vanity Fair stories you might be interested in
Disability, when the words you use can make a (cultural) revolution
Marina Cuollo: «Yes, people with disabilities have sex»
Politics, Max Ulivieri: «Disability? The great absentee from the electoral programs»
Marine Area: "More needs to be done on the narration of disability in cinema"
Source: Vanity Fair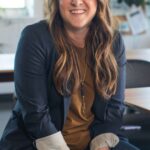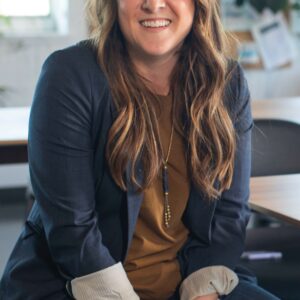 I am a writer at World Stock Market. I work on the Finance and Market section and write about stocks, ETFs, and market trends. I have been involved with writing for over 8 years and have experience in various industries such as finance, technology, and cryptocurrency.