Panic in the market does not prevent many companies from making plans for the further development of business processes. Decentralized exchange liquidity aggregator 1inch has entered into a partnership with the Mercuryo payment system and launched the sale of DeFi assets for fiat. Venture capital firm 1confirmation has launched a crypto fund to invest in early stage cryptocurrency startups, as well as selected digital assets and NFTs, the volume of liquidity in the fund will amount to $ 125 million. Blockchain company Chia Network Inc. raised $ 61 million in investments from Richmond Global Ventures and Andreessen Horowitz, and announced plans for an IPO. Chia's assessment during the round of financing was $ 500 million. The Talos crypto trading platform attracted $ 40 million in round A, writes RBC Crypto.
Who is in the black?
There are also companies that directly increase their activity due to the correction. According to Chainalysis, whales, large investment funds, used the price collapse in order to increase their investments in bitcoin and bought, according to various estimates, from 77,000 BTC to 120,600 BTC. According to analysts at Glassnode, on Black Thursday May 19, the DeFi sector resisted well and did not succumb to panic.
Commenting on the May correction, Voyager Digital CEO Steve Eric noted that the market volatility is only beneficial to Voyager as a broker, and announced plans to build a crypto ecosystem combining b2b and b2c, where users will pay with tokens and USDC stablecoin.
Affected by correction
Not all companies and foundations can share this optimism. For example, Katie Wood's Ark Innovation ETF share price fell after a more than 30% correction from its February highs.
Other companies associated with the cryptocurrency sector also suffered from the correction. So the Tesla stock price fell on the day of the correction by 5.5% from $ 594 to $ 563. As of June 2, they are trading at $ 604. Microstrategy shares fell 17% from $ 502 to $ 415, and closed at $ 454 at the end of the day. Now their price is $ 489
After Black Thursday, Coinbase announced plans to close its San Francisco office, a sign of lower costs for the company.
The reaction of PayPal, Square and graphics card manufacturers
Nvidia shares in May even rose from $ 600 to the current level of $ 670, while AMD rallied to $ 82. Share prices for PayPal and Square held good levels in May. Despite falling to $ 240 during the correction, Paypal stock recovered to its early May level of $ 260, Square rallied from $ 200 on May 19th to $ 220 in early June.
The share price of these companies is an important marker for the market, since it was they who became the "door to the world of cryptocurrencies" for a large number of users, when they previously added the ability to buy and sell them.
Forecasts
Analysts at consulting company Messari noted that macroeconomic factors, to which bitcoin is now pegged, were the reason for the market drawdown. Experts called the overheating of the economy and the Fed's reaction to it as one of the reasons for the correction: investors were worried that instead of quantitative easing (QE), the market would expect a quantitative tightening (QT).
The general conclusion of Messari experts is that crypto investors have sounded the alarm prematurely, and due to the presence of a large amount of speculative capital on the market, it overreacts to both bullish and bearish factors. Excess liquidity will continue to be present in traditional markets in 2021, which means that this will most likely have a positive effect on the price of cryptocurrencies, analysts are sure.
At the same time, the market is becoming calmer and more dependent on fundamental factors. Of the interesting consequences of the correction, Messari specialists identified an increase in the correlation between bitcoin and other popular cryptocurrencies: during the days of correction, it reached from 60% to 80%.
The Wall Street Journal believes that the cryptocurrency market has been hit hard because governments around the world are planning to tighten regulation of the entire industry, and traders are liquidating their positions in panic. According to the leading financial advisor of Allianz Mohamed El-Erian, volatility in the cryptocurrency market will continue. He stresses that governments have recognized their need to "be in this game." Referring to the experience of China, which has banned financial institutions and payment companies from providing services related to cryptocurrency transactions, the financier predicts further tightening of regulation.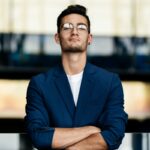 Donald-43Westbrook, a distinguished contributor at worldstockmarket, is celebrated for his exceptional prowess in article writing. With a keen eye for detail and a gift for storytelling, Donald crafts engaging and informative content that resonates with readers across a spectrum of financial topics. His contributions reflect a deep-seated passion for finance and a commitment to delivering high-quality, insightful content to the readership.