In the world of social media, countless memes go viral every day, but after a couple of days, no one remembers them. There are constantly posts very popular, making it difficult for the notoriety to last. This is not the case with Doge, a viral photo for years of a friendly shiba inu dog, who today even has a cryptocurrency named in his honor.
You have surely seen this meme on more than one occasion. Well, we will tell you that the dog that stars in it is Japanese and her name is Kabosu, she was adopted and rescued by her owner Atsuko Sato in 2008 and very recently she turned 16 years old.
In 2010, Atsuko uploaded the famous photo to her blog, where she shares her daily routine with her many pets, unaware that she was going to become an internet sensation for years to come. From this, Kabosu became a celebrity, to the point of having more than 300 thousand followers on the Instagram account that Atsuko created in his name.
On November 2, the famous dog turned 16 and of course the photos of the great event were shared on Instagram. Isn't that the most adorable thing you've ever seen?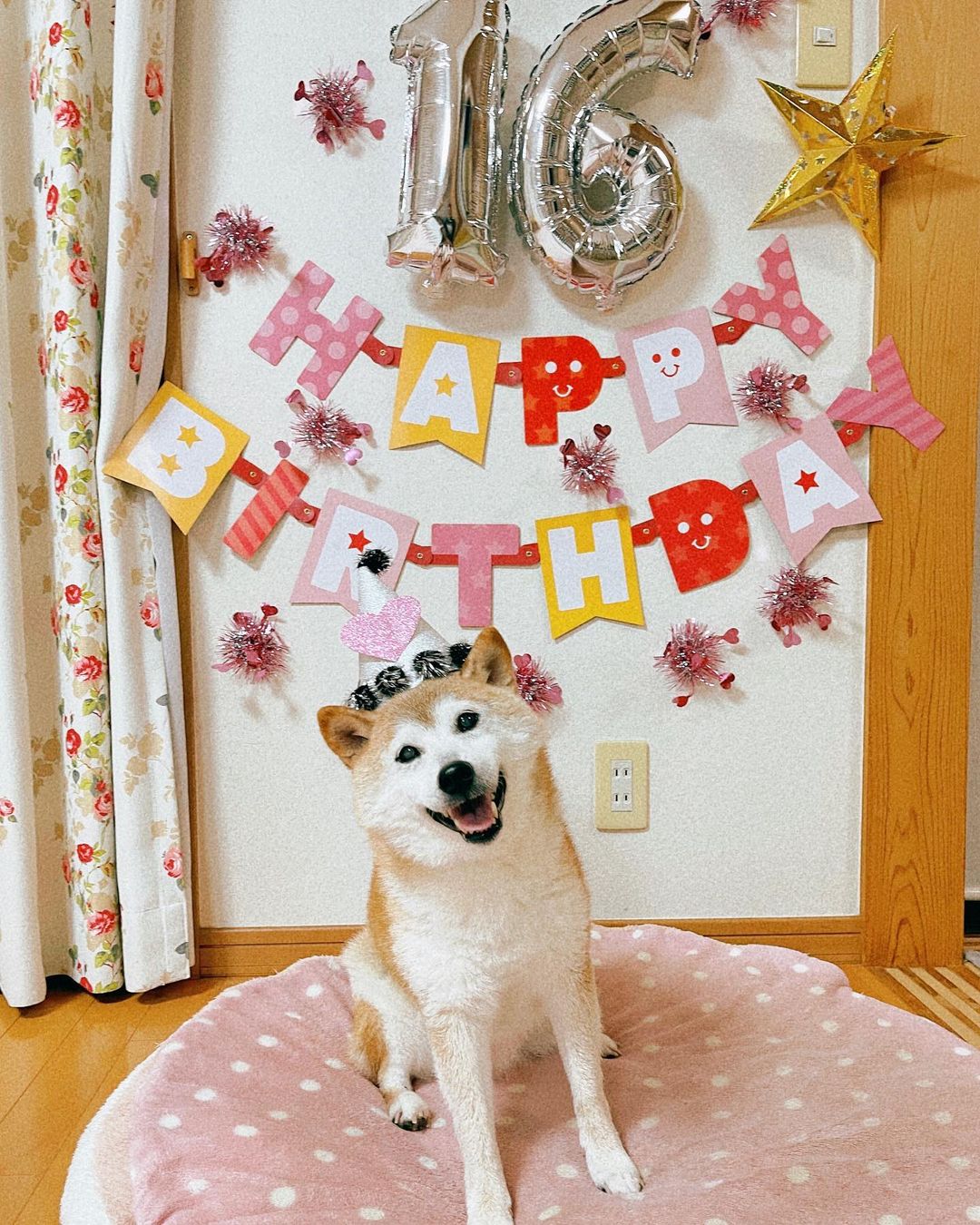 When the animal shelter where Kabosu used to live closed, many of the dogs at this center were euthanized. Fortunately, a group of volunteers rescued her and announced that they were looking for someone to adopt her. Atsuko officially adopted her in 2008 and the rest is history.
Today, in addition to being famous, she is a very happy and loved dog, and you can see more of her daily life (and her cat brothers) on Atsuko's blog. Congratulations to the birthday girl!