The specialists of the PhoneBuff channel conducted a crash test of the new flexible smartphone Samsung Galaxy Z Fold3. In this case, the test is interesting, because the authors of the channel use the same technique with a robotic arm, so the results can be compared with other phones if desired.
In this case, the authors of the channel approached the test of an unusual smartphone carefully and took into account the weight distribution and form factor.
As you can see, when falling from a height of 1 meter, everything depends on which edge the device will fall on. If unsuccessful, both the screen and the rear glass have every chance of cracking. A height of 1.45 meters, of course, entails more serious damage.
As for the internal screen, there is nothing to crack thanks to the plastic coating, however, after one of the falls, broken pixels appeared on the screen.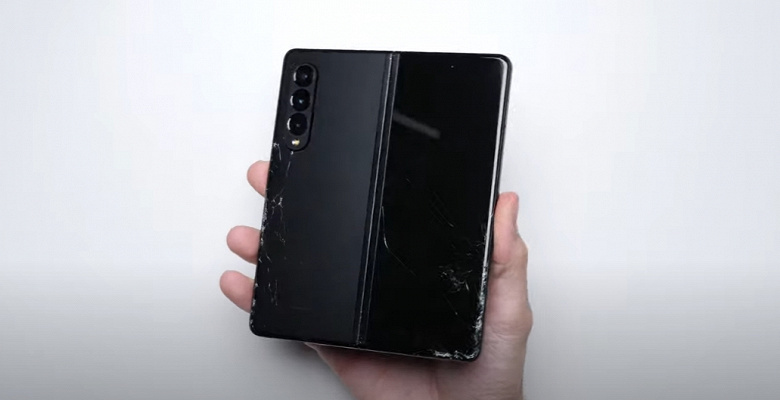 Be that as it may, the result is generally no worse than most modern glass and metal smartphones.
.