A bunch of additional (and most importantly, paid) services often turn out to be tied to the main tariff: someone turned them on by mistake, some forgot to turn them off after the trial period, and it happens that they didn't know about their presence at all. Fortunately, in Tele2 it is quite easy to check and disable subscriptions – you can do it yourself both from a smartphone and from a computer.
Through phone dialer
This method is remarkable in that you do not need the Internet to disable services – everything is done by sending the so-called USSD commands (sets of numbers and symbols).
Start the phone dialer, enter the combination *152# and press the handset button ("Call").
After a while, the "Tele2 Topic" menu will appear (you may need to wait up to a minute), inside it, find the "Subscriptions" item – the operator will display the current services, if any, and their cost.
Enter command *152*0#to turn off paid services and all messages.
Sometimes the Tele2 menu may not start – in such cases, you need to use an additional command, which also allows you to find out if there are working paid subscriptions. Just type in the command in the dialer *189#.
Another alternative way is the command *931#.
Via smartphone app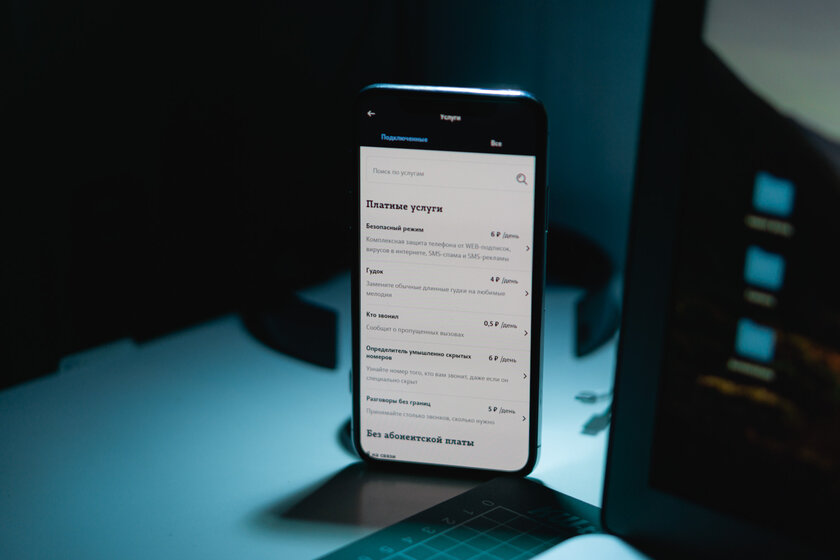 Download "My Tele2" on Google Play for Android or App Store for iPhone and log in. On the main screen, look for the "Service Management" section – paid subscriptions should be displayed at the top, if any. Click on the required subscription and disable it in the window that appears.
It is worth noting that after the paid options from Tele2 itself, the so-called "Periodic write-offs" can follow – these are subscription services from partner companies. Among the options may be a weather forecast, horoscope, jokes, exchange rates and the like, all this can also be turned off.
Through the Tele2 website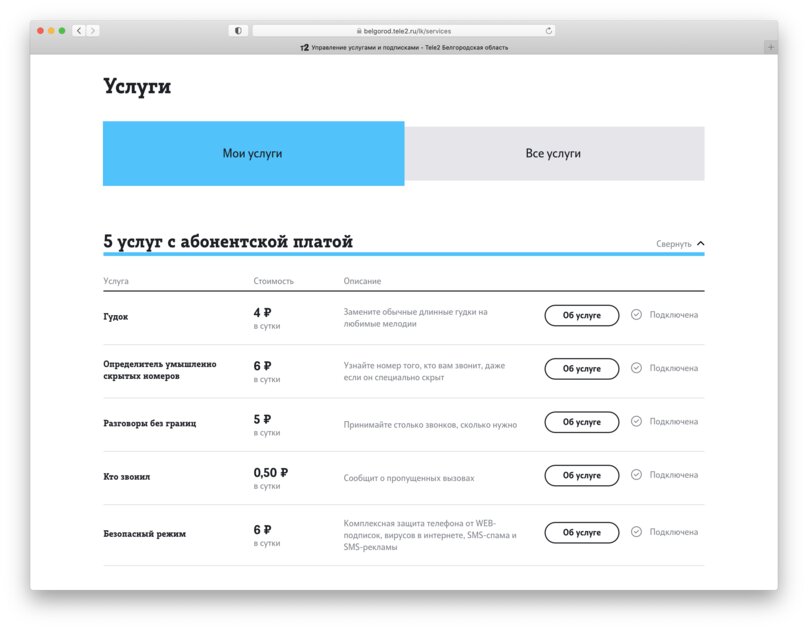 This is the only way to deal with paid Tele2 subscriptions from a computer.
Go to the official Tele2 website and log in, then select the "Manage services" section in the main menu of your personal account, scroll down and go to "My services". You will see a list of all subscriptions, including paid ones. Next to each there is a button "About the service" – click on it and go to the "How to use" section, there will be instructions for disabling a specific option.
Source: Trash Box