Hurricane Fiona threatened the Atlantic island of Bermuda on Friday, passing west of the British territory on its northward journey towards Nova Scotia, while having the potential to become one of the most severe storms in the history of the United Kingdom. Canada.
Fiona already hit a number of Caribbean islands earlier this week, killing at least eight people and cutting power to virtually all of Puerto Rico's 3.3 million residents during a sweltering heat wave.
Bermudians closed windows and stocked up on supplies and flashlight batteries as they braced for the storm, which was expected to approach Bermuda in the early hours of Friday morning.
Fiona's center will carve a path across the Atlantic between Bermuda and the east coast of the United States, but the storm's outer bands will still hit the territory with high winds, heavy rain and storm surge.
Across the island, people cleared loose debris from backyards and prepared to close shutters. Many homes are built with small shuttered windows, slate roofs, and limestone blocks to withstand frequent hurricanes.
"I'm taking every precaution to keep myself safe," said Dean Williams, a resident of the capital Hamilton. "Preparation is key because at its highest intensity we can do nothing but wait."
As of 8 pm (Atlantic Standard Time), Fiona had maximum sustained winds of 215 km/h and was about 455 km west-southwest of Bermuda and moving north-northeast at 31 km/h, Hurricane National Center in Miami said.
This made it a Category 4 hurricane on the five-step Saffir-Simpson scale, meaning it was capable of producing catastrophic damage.
It was also 1,610 km south-southeast of Halifax, capital of the Canadian province of Nova Scotia.
Fiona is becoming the most powerful storm to hit Canada since Dorian made landfall west of Halifax in September 2019, the government's Environment Canada website said.
This storm is expected to bring hurricane-force winds and torrential rain to the Atlantic and eastern provinces of Quebec from Friday afternoon through Saturday. It looks likely to track the eastern part of Nova Scotia before heading north into Newfoundland and Labrador on Sunday.
A wide swath of Atlantic Canada, including parts of Prince Edward Island, New Brunswick and eastern Quebec, will feel the brunt of the storm.
Like Dorian, Fiona could become a post-tropical storm, but Dorian was still carrying Category 2 intensity, with sustained winds of 155 km/h. It felled centuries-old trees and caused an extensive power outage.
And Fiona could pour more rain. Meteorologists say areas close to its path can receive up to 200mm of rain, while winds can damage buildings and cause disruptions to utilities, with storm surges flooding coasts.
The hurricane has already shown its devastating force in Puerto Rico and other Caribbean islands, killing at least four people in Puerto Rico, the US Federal Emergency Management Agency said.
US President Joe Biden, at a briefing in New York, said the federal government will fund the removal of debris, restoration of power and water, and shelter and food for the next month.
An estimated 1 million homes and businesses remained without power in the US territory on Thursday after Fiona's attack on Sunday, as people suffocated from the heat and humidity.
Loumarie Rosa, a 26-year-old assistant at a chiropractic clinic, said there was no gas for her generator in her hometown of Hatillo.
"It's like the earth is on fire," she said. "We can't even turn on a fan."
Source: CNN Brasil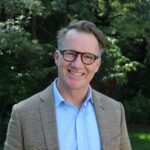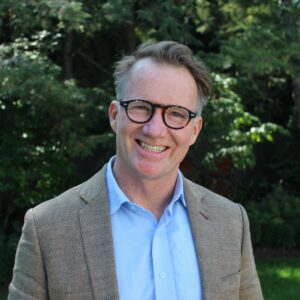 I'm James Harper, a highly experienced and accomplished news writer for World Stock Market. I have been writing in the Politics section of the website for over five years, providing readers with up-to-date and insightful information about current events in politics. My work is widely read and respected by many industry professionals as well as laymen.