Soundbar (acoustic panel) – the ability to "pump" the sound of your TV or projector without the need to purchase multiple speakers and purchase additional audio equipment. If you crave to hear more nuance and generally improve the sound quality of your favorite content, then this story may be for you.
I'm testing a brand new soundbar from American Sonos – the Beam Gen2 model.
Here are a couple of interesting facts about Sonos: she had a collaboration with IKEA (when Sonos speakers were built into furniture), and Sonos equipment also does not have an off button.
Specifications
Three channels, 5 speakers.
Connection: HDMI with ARC / eARC support, LAN, Wi-Fi.
Audio protocols: AirPlay 2, Sonos, Wi-Fi.
Supported codecs: Dolby Atmos, Dolby Digital Plus, Dolby TrueHD.
Weight: 2.8 kg.
Acquaintance
Solid and beautiful
The expression "they are greeted by their clothes" is relevant here as never before. The compact and heavy box promises efficient use of space inside. This is true. The soundbar itself is hidden in a cardboard box in a soft case and a small compartment for cables.
There are only three cables: HDMI, power and an HDMI to optics adapter. If the first two are understandable and there is nothing in them, except for their pleasantness to the touch and elasticity, then the adapter is very rare and useful in the household. Yes, the Beam supports ARC / eARC (Audio Return Channel – this is when the TV / projector can send an audio signal to an external audio source via HDMI), but if you have an older device, then there is an alternative in the form of an optical output. Comfortable.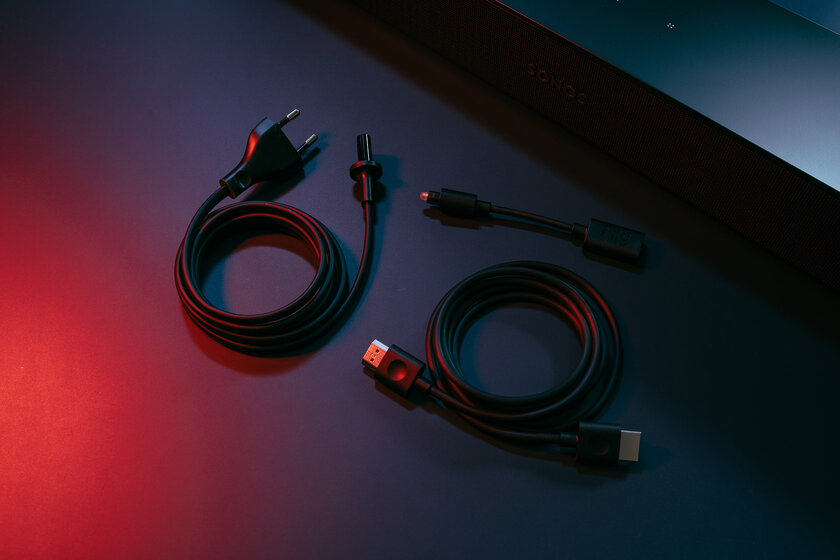 There is nothing else in the package, and it's time to unpack the device itself. I have black on the test, white is still in the assortment, choose according to your interior. The device itself is minimalistic, austere and with a very pleasant calm design.
On the back is a recess with all interfaces: HDMI, Ethernet, power, and a button to pair with other Sonos speakers. At the bottom there is a rubberized platform, as well as two holes for mounting on the wall (via a special adapter, which is sold separately).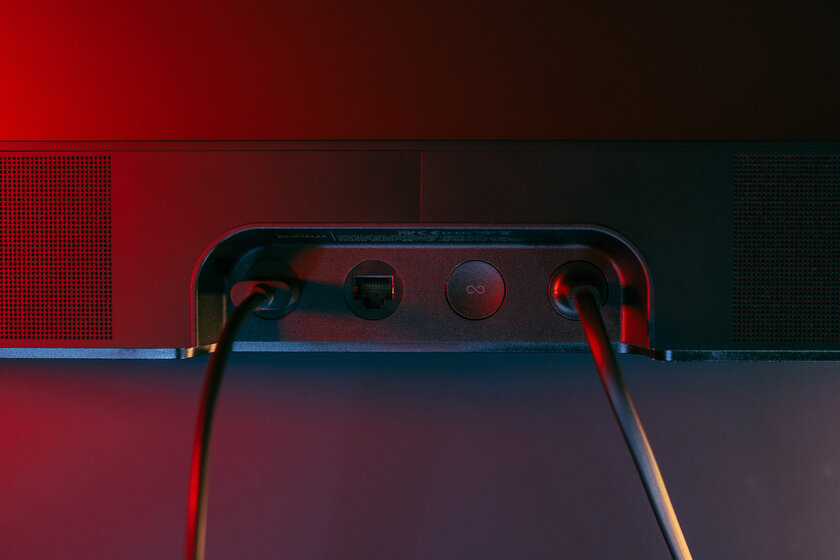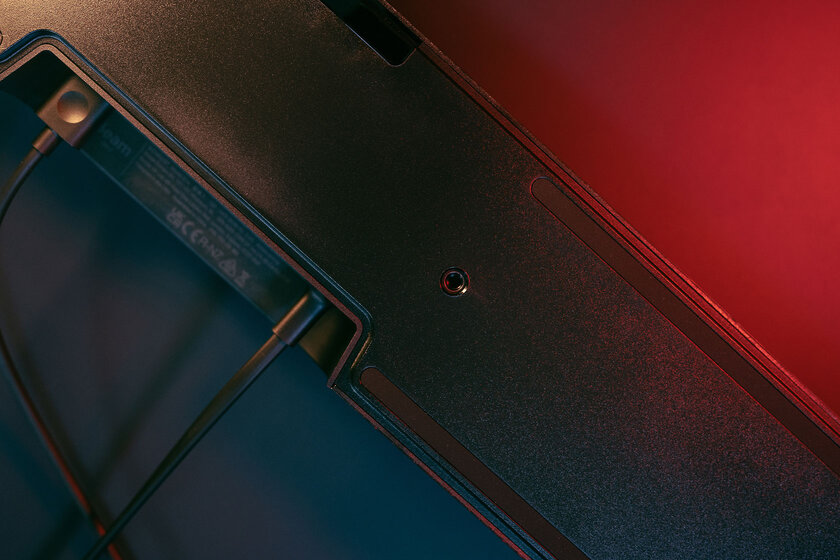 Above is the volume control, indicator of the microphone and the device itself. Again, the Sonos doesn't have a shutdown button. You can control the system with your voice, using various assistants, but without Alice, alas.
It looks great, will fit into any interior, the only thing I encountered is the upper part of the case is deepened inward. Excellent dust collection.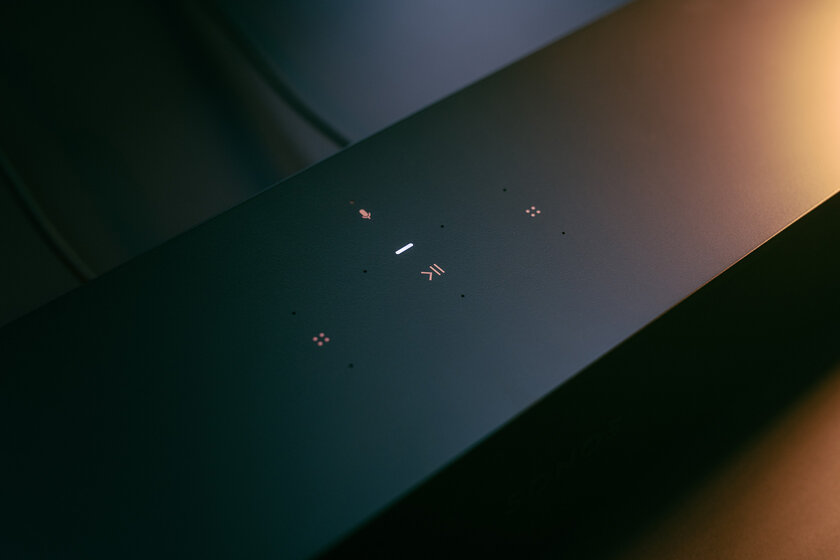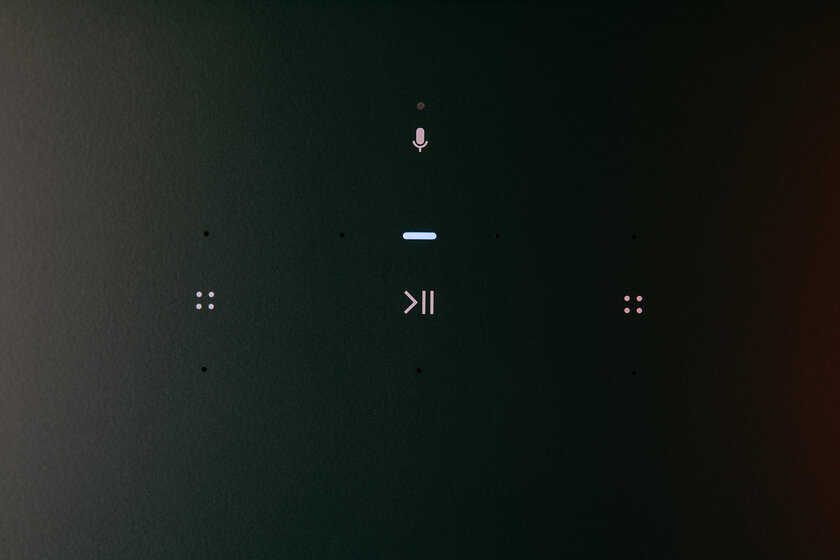 To work with the device, you will have to use the application. Yes, there is no way without him. The first time you start, there will be a guide to set up and connect to your TV. Everything is simple and straightforward. By the way, if you connect via HDMI, you will be able to control your TV with your voice (turning on and off, changing the volume), but when connected via an optical connector, this functionality, alas, will not work.
Once set up, you can add your favorite audio streaming services to the app. By the way, an important nuance was revealed: if on Apple equipment, when you are on the same Wi-Fi network as Beam, you can easily stream sound to it, then with Android devices this was not possible (at least on Huawei and Samsung ) and had to listen to music only using the application. Keep this in mind, check when buying with your smartphone.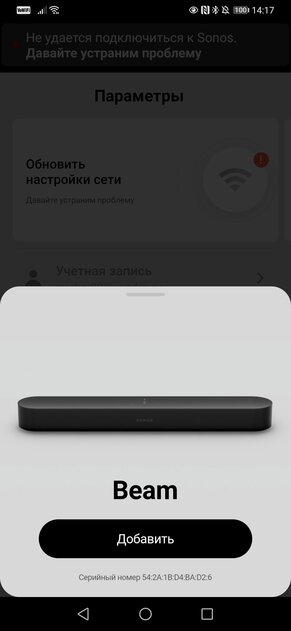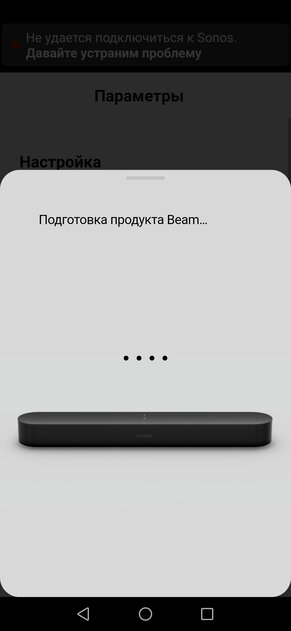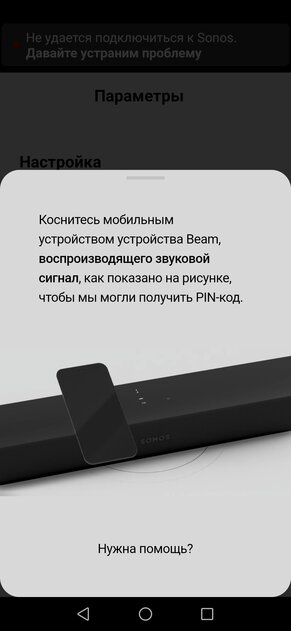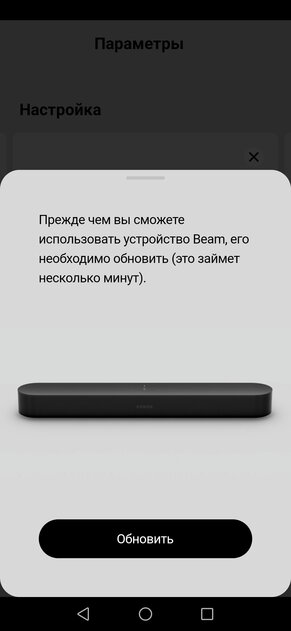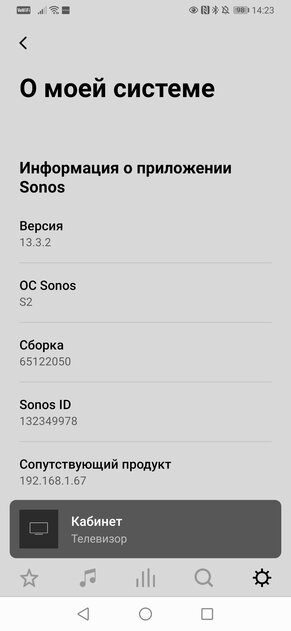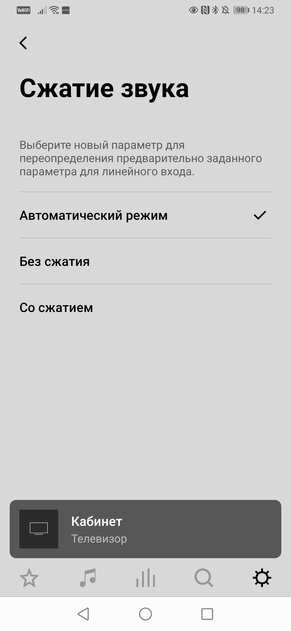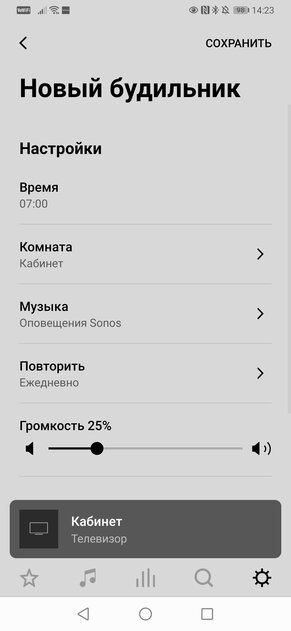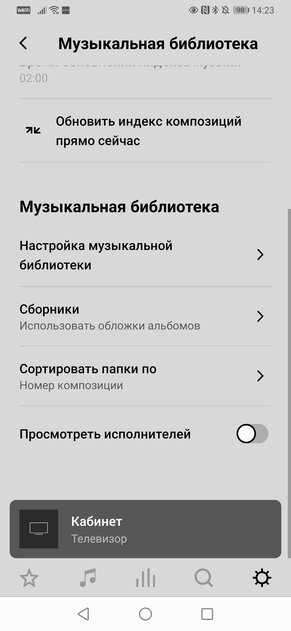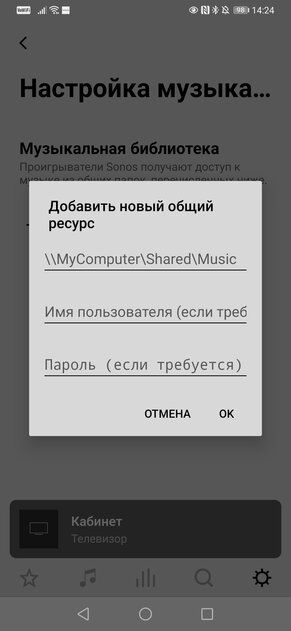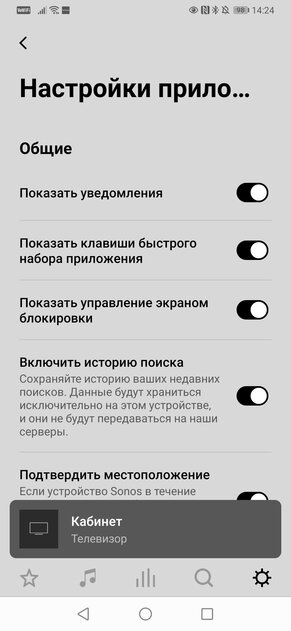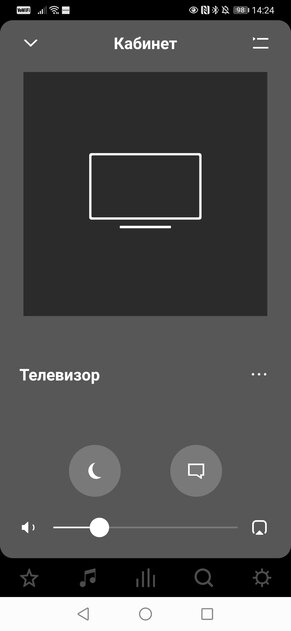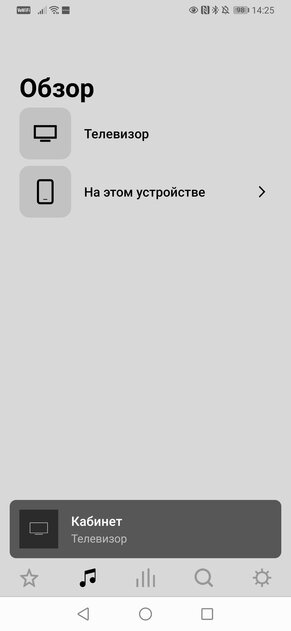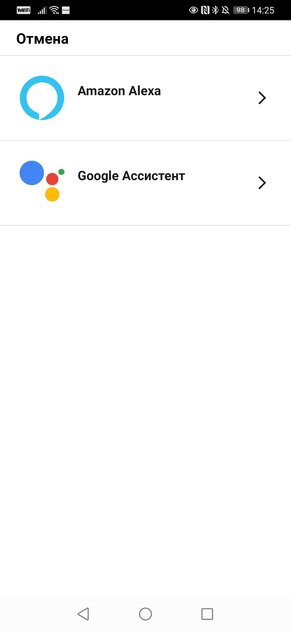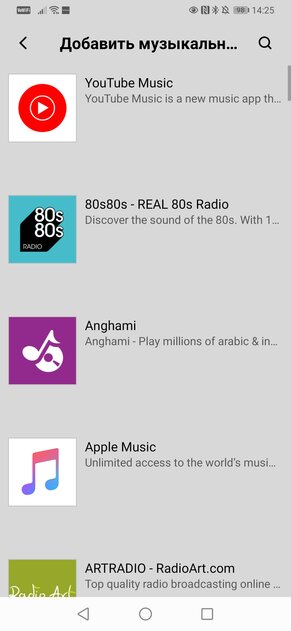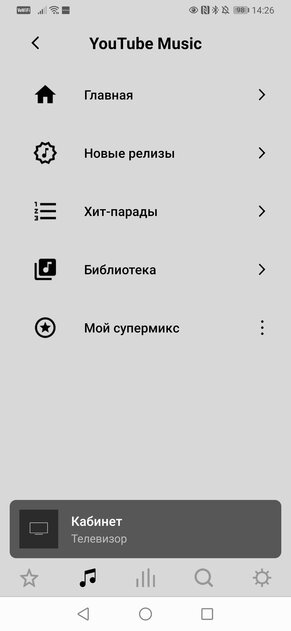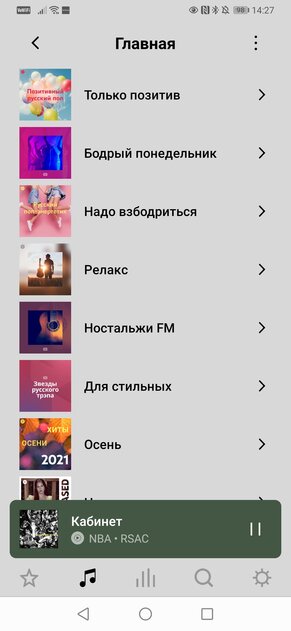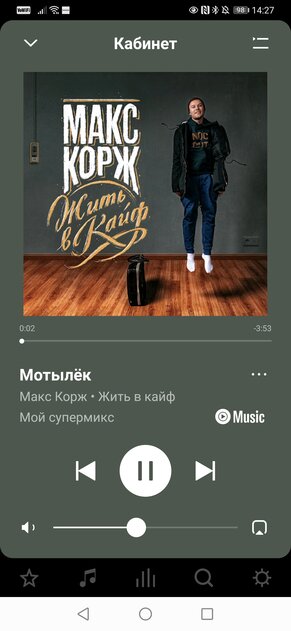 What else is worth adding about Beam? Possibility of combining Sonos products into one scheme. Yes, it will be possible to buy several products and listen to the same track throughout the apartment. Or combine a pair of soundbars for a heightened movie effect.
We listen
Decent for such a small device
Any sound is, first of all, physics. And there's nothing you can do about it. I will immediately note some points. First, your distance from the screen, with which the Sonos Beam can cope with a comfortable sound level and decent sound quality: about 4-5 meters. If you sit further away from the screen, you will have to twist the sound, and very high volume is not Beam's strong point.
If you sit closer and do not turn the volume of the soundbar to the maximum, then you will be pleased with clear sound, with good separation of high, mid and low frequencies. And also decent, but not perfect, surround sound. Yes, you won't get that kind of sound from TV. Here I must also say thanks to the support of the Dolby Atmos system. She, by the way, was not in the first generation model.
By the way, it's nice that the device is not very tall, and even if your TV is on a stand and not on a bracket, it won't reach the bottom edge of the screen.
Back to the sound. Yes, super magic with surround sound will not happen here, it's a matter of physics, but still, the immersive Beam creates a good effect. The question is more about your content. Here it is worth recognizing that these days the producers of that very content often simply do not make a good volumetric acoustic stage. Apparently, they understand that you are watching your favorite series on smartphones or TV screens and do not even think about any volume of sound. But in vain.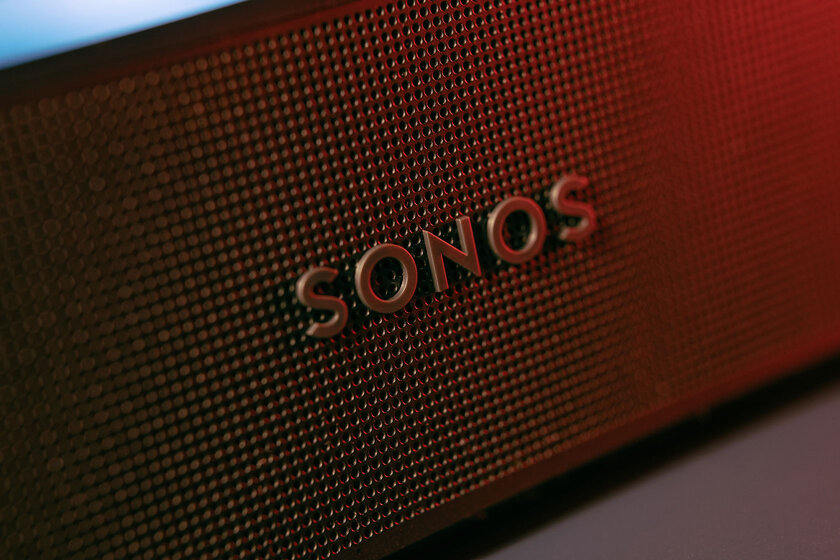 What else I want to add about the sound, and I really liked that. He's honest. Sonos does not try to somehow embellish or change the sound, it makes it possible to enjoy the sound as it was implemented by the author, not the acoustic engineer. It is also worth noting that the bass will not be enough for some. They are low frequencies. So the answer is simple. The physical size of the speaker is small, and if you want deep and clear bass that doesn't choke or mix with other frequencies, consider a separate subwoofer. Additionally, I would like to note the sound of the central channel, which is responsible for the voice of the characters. It is well separated from the rest of the sounds and sounds great overall.
Review
Great gadget, but with nuances
In conclusion, I want to share the thoughts that remained at the end of the test. Sonos Beam Gen2 is hard to find fault with from an audio standpoint. Yes, if you are a professional and have had the opportunity to test various acoustics on yourself, you may find something to blame the soundbar for. But let's be honest, this class of product is somehow (and not a minus) a compromise option. If you want to greatly improve the sound of your TV, if you don't have a lot of space in your apartment, or you simply don't want to spend money on a large number of speakers, this is a great option.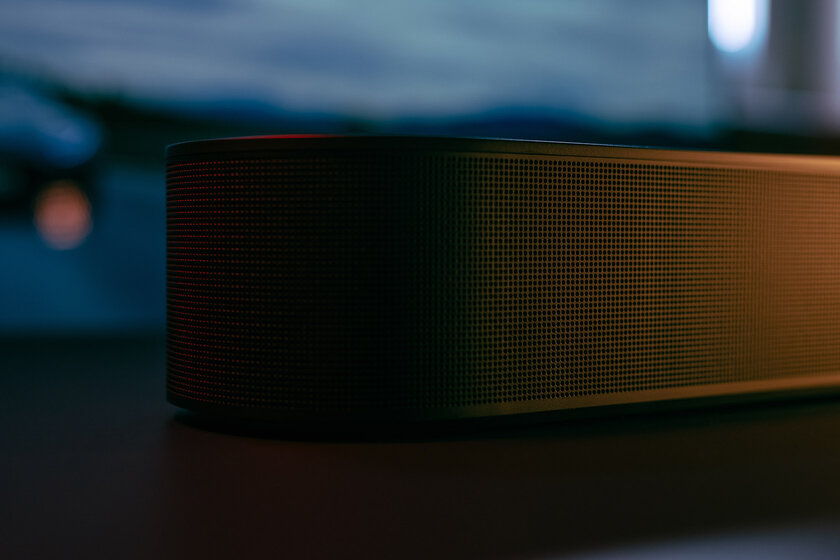 Yes, if you want more, namely, those of you will have complaints about the device, then you need to go and collect all the components separately: a receiver, acoustics for various channels, and so on. There are already different budgets, but the feeling will be different.
But if you live in an ordinary apartment, this is a great option. You can also listen to music using the soundbar as a wireless speaker. The only pity is that there is no banal listening mode via the Bluetooth interface.
I can only complain about the discretion in using the proprietary application.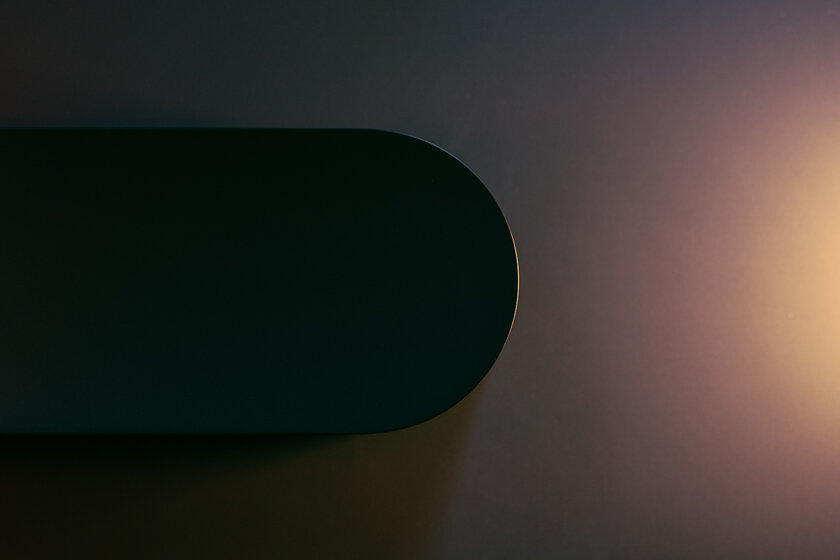 Pros:
excellent honest sound;
ease of customization;
equipment;
versatility of sound (you can film, you can video games and music).
Minuses:
there may not be enough power to "pump" a large room;
difficulties with playing from Android devices;
нет Bluetooth.
May not like:
focus on a proprietary application;
lack of support for Alice.