The New Year is coming soon, which means it's time to decorate the Christmas tree, eat up tangerines and enjoy watching your favorite holiday movies. And in order for the celebration process to bring two or three times more pleasure and positive emotions, it is highly recommended to decorate the Christmas tree with bright garlands, scatter funny penguins around the house and please the cat with new balls with shiny coloring. All this, of course, can be bought in any large shopping center, but there is usually an extremely poor choice, plus sky-high prices. AliExpress will help us in this matter – there is everything that your heart desires, and a little on top.
Christmas tree garlands
It is difficult to imagine a modern Christmas tree without a bright garland that creates a festive atmosphere on a par with tangerines and other essential attributes of the New Year. And, of course, on the Chinese marketplace you can find hundreds (if not thousands) of different types of garlands for every taste, wallet and fantasy. There are more or less conventional classic garlands with four colors (red, orange, green and blue), there are more newfangled solutions where light bulbs are replaced with figures of something or with huge balls. Moreover, if desired, it is possible to find a garland, the colors and modes of which are switched from a smartphone, so as not to run every time to the switch at the outlet. It is only important to determine the required length, the amount of money that you want to allocate for this accessory, and you can choose any design to your liking.
Christmas tree toys
Fortunately or unfortunately, the Christmas decorations we are used to in the form of shiny balls on a thread are long gone – now it is fashionable to use all kinds of figurines, fabric plush toys, all kinds of angels and other not always clear design pieces. However, no one bothers to buy the most ordinary balls (now they are most often made of plastic, so it is almost impossible to break them during delivery) with a pleasant print, color or coating. Someone likes matte, someone enjoys the shine of glossy balls, and someone hangs both. Fortunately, the choice is crazy and you will definitely find something to your liking.
A classic set of balloons (253 rubles) – 24 balloons in a box (12 glossy, 6 matte and 6 with a shiny finish), diameter from 3 centimeters, made of plastic.
A set of printed balls (1,216 rubles) – stylish Christmas tree balls with a diameter of 7.5 cm, matte finish with various thematic patterns.
A large set of decorations for the Christmas tree (2,881 rubles) – 9 large balls, 27 medium-sized balls, decorative owls, cones and snowflakes (60 elements in total).
Home decor
It is worth recalling that in addition to decorating the Christmas tree, you can also do an equally pleasant process of decorating your home. For example, there are quite stylish cutlery with New Year's characters, you can easily find cool figurines of a snowman or Santa Claus, various mini Christmas trees for your desktop, or very cozy, but not quite familiar wreaths on the door. Of course, the last point is not entirely suitable in spirit for the New Year, but recently, more and more people have begun to decorate their front door, so there is nothing wrong with that – you can please yourself and raise your neighbors' mood.
Garlands for the exterior
If your imagination and desire to improve your mood have not ended with ordinary decoration, then you should take a closer look at special garlands for windows and exteriors. For example, there are very beautiful options for garlands in the format of curtains, when the decor element covers the entire window and even the space under it up to the floor. It looks very atmospheric, especially at night while watching New Year's films or running around Harry Potter. There are also garlands specially created for decorating a home from the outside – you can decorate the roof, the front door of a private house, lay a whole string of lights on a flower bed or along the sidewalk from the street to the front door. The sensations from such illumination are fantastic, but you should be extremely careful with the decoration of the roof.
LED fireworks (325 rubles) – an unusual option for outdoor home decoration, from a distance it resembles a small explosion of fireworks, you can hang it on a tree, house, and so on.
Street garland for the house (440 rubles) – a durable and waterproof garland for decorating the facade of the house, can be used even in frost and showers.
LED garland "meteor shower" (859 rubles) – a decoration specially created for decorating the trees of a private house, it looks fantastically beautiful.
Things that create comfort
In the open spaces of AliExpress, you can easily find a lot of interesting things that you didn't even know existed before. For example, there are snowflakes on the window that glow in the dark, special "clothes" for champagne bottles, horns for glasses and hats for pets, if you wish, you can even find Santa Claus in full growth (although he costs horse money). It is enough just to look through the thematic category on the site to discover a world of amazing things – some trinkets can cheer you up and create a festive atmosphere no worse than a huge Christmas tree or a bag of tangerines.
New Year's flower (338 rubles) – a universal means of decorating something (you can decorate the front door, door handles, a Christmas tree, a workplace, stick it on a window).
Window garland (709 rubles) – a special garland for placement on the window, in doorways and just on the ceiling.
Christmas lantern (820 rubles) is a vintage decoration in the style of classic Christmas balls with sparkles and LED lighting.
Source: Trash Box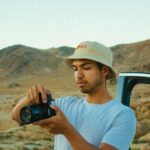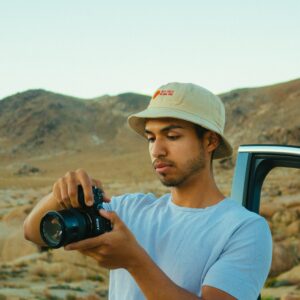 I am a journalist and author who works for World Stock Market. I have written about the stock market for years and I love it.