The other day I unexpectedly met an old acquaintance who moved to the USA about five years ago. Since then, he has practically never been to his homeland, but recently a window appeared in time and a burning desire to visit his relatives. I spent a long evening with him at the table, filled with communication on a variety of topics. Of course, I also asked him about a country that I hadn't visited before. I tried to focus on modern technologies in order to at least partially reveal to readers the difference between states. However, there were also some everyday questions. I made notes on the theses and collected from them, as it seems to me, extremely interesting material.
New technologies are being introduced very reluctantly
Paying with a smartphone is another quest
Yes, on the one hand, the United States is considered one of the most developed countries in the world, including in terms of technology. On the other hand, new custom solutions are being introduced very slowly here. This is especially true of the banking system, which is downright annoying with its "mothballs" (this is a quote) and wild sluggishness. In many regions of the country, it is not always possible to pay even with an ordinary card – Apple Pay and other payment systems via a smartphone are not even discussed. Yes, the Apple bank card and the whole ecosystem that the company has created around it is a real godsend. Overseas banks with software and services are all very bad, so a physical card from the tech giant somehow saves the situation.
Paying with smartphones in the USA is far from the easiest task
The culture of mass consumption dominates
The attitude towards gadgets and cars is extremely devil-may-care.
The emigrant, who in his life has already really managed to see the world, says that he has never met such an obscene culture of consumption in any other country. Locals absolutely do not care about the state of things with which they surround themselves. This applies to both clothes, which wear out very quickly without proper care and go to the landfill, as well as other household items. All sorts of fresh gadgets, and cars are also included in the range of things that the average American does not care about. They may be dirty and scratched, but no one will revive them. It is usually said that time in the United States is too expensive to waste on all this.
English system of measurement of length and weight
She is especially annoying inside local cars.
As it turned out, even after five years of living in the United States, not everyone can get used to the local measurement system, which is also used in the UK and a small number of other countries. This is especially noticeable inside American cars. The speedometer is in miles, not kilometers. Oil temperature in degrees Fahrenheit, not Celsius. However, what is most amusing is how fuel consumption is measured here. Instead of liters per 100 kilometers, it displays the number of miles that can be driven on one gallon of fuel. In some cars, all this is easy enough to change in the settings, but not in all. But even worse are the units of measurement of area, as well as the designations in construction tools.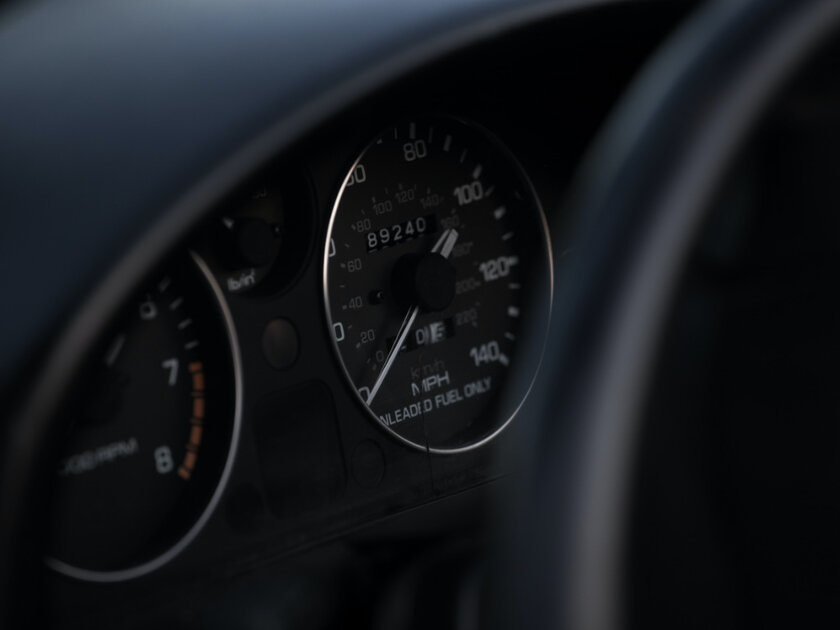 Getting used to miles instead of kilometers on the speedometer is very difficult.
It is important to buy real estate and cars on credit
You need to take loans on a regular basis and repay them on time
Even if you have never taken loans in your homeland and generally oppose them, in the United States it is simply impossible to survive without them. The fact is that a so-called credit rating is formed on the basis of the experience of banking services, on which a lot depends. For example, the cost of renting a home, as well as the number of months for which you need to pay in advance, depends on this indicator. With a good credit rating and the interest on the next debt obligations, when they are really needed, will significantly decrease. And the cost of money in the United States itself is quite low, so with the help of loans you can ensure yourself a good start in business in any industry.
Service in most cafes is terrible
But everyone wants to get a big tip.
When I talked with a friend who spent a long time in the United States, I also understood well why the Calculator on the Apple Watch has a built-in tip calculation function for cafes, restaurants and more. With this tool of gratitude for good service, everything is much easier for us. If you like everything, they usually leave about 10%, and this is even more than enough. However, in the United States, everything is completely different. According to the emigrant's assurances, leaving less than 15% is an insult. He says that at first he put a random amount in an envelope for calculation and after that he even talked to the administrator a couple of times about what he didn't like about the establishment. A normal tip for a cafe and restaurant is usually no less than 15-25%. However, the service is usually very so-so and the money is not worth it.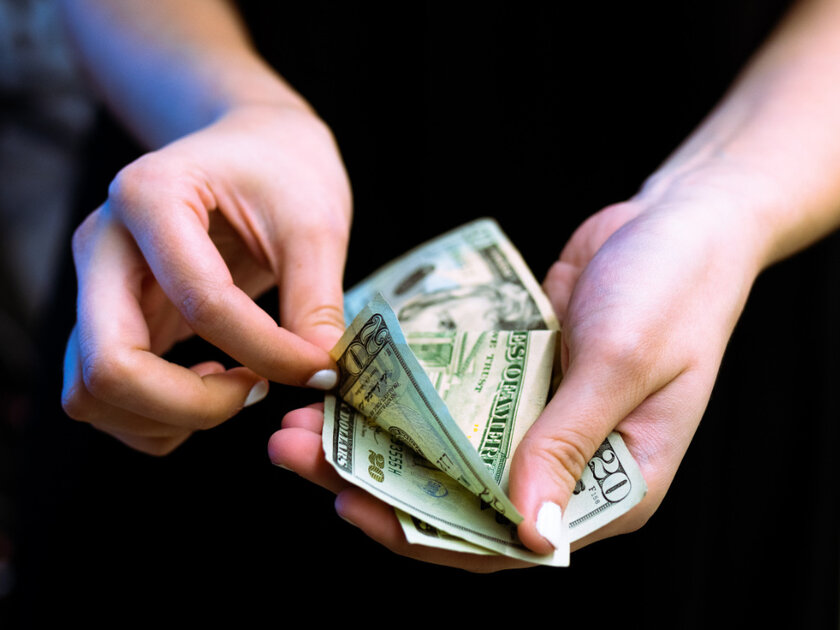 Tipping is obligatory in the USA – many waiters in cafes actually live on it
Price tags in stores are indicated without taxes
You have to constantly count the total cost in your mind.
In the overwhelming majority of cases, the final cost of a particular product in a store can only be said at the checkout. The fact is that in the United States, taxes are not included in the price tags, so at first it seems that you will spend less money, but in the end it turns out much more. You don't have to go far for a vivid example – just look at the American branch of Apple's official website. Prices are also indicated here without taxes, and for the cost indicated on the page of the gadget it will be possible to buy it only in Delaware and some other states. That is why it is not entirely correct to compare the high cost of Apple devices in the USA and Russia on the manufacturer's website.
The big cities of the USA are very, very dirty.
If the climate is warm, the streets are also filled with homeless people.
The prosperous one-story suburbs of the United States, which are usually featured in Hollywood films, often do look great. Every local resident tries to bring his site to the most ideal appearance. However, the situation with big cities is completely different. New York, Los Angeles, Chicago, Houston are all dirty enough that most locals just don't care. Moreover, in warm states, the streets of megalopolises are filled with homeless people. Of course, they are very different from those that I saw at home. They usually walk with up-to-date smartphones and actively use other benefits of progress. Monthly unemployment benefits allow them to lead a similar life. These are the realities of the United States.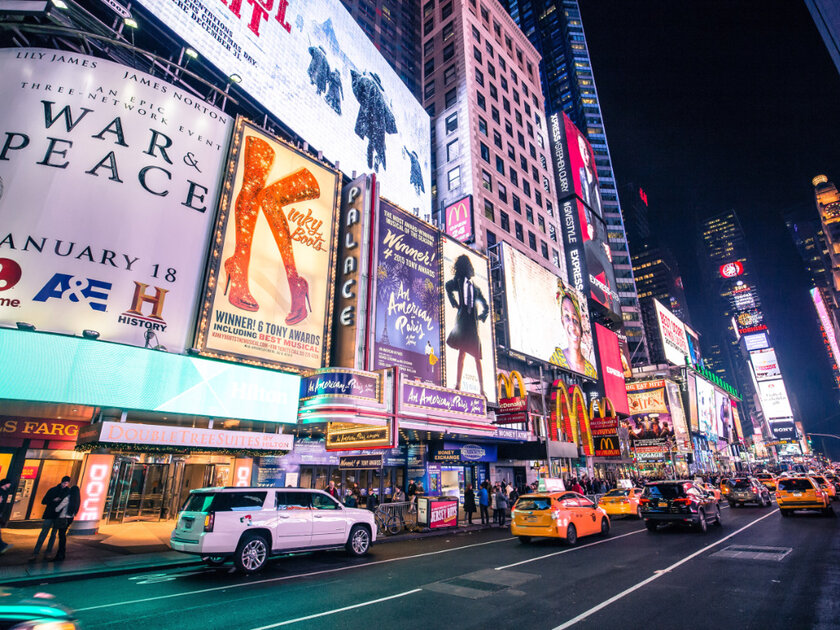 New York looks extremely cinematic, but its streets are very dirty
Medical care is extremely expensive
You need to either take out medical insurance, or not get sick
During the conversation, they also discussed the topic of medical care. Many people know that in the United States, treatment is usually very expensive. Therefore, it is important to take out the appropriate type of insurance, and it is better not to get sick at all. I really don't want to get to hospitals overseas – especially for little things. To undergo prophylaxis by a dental or a physical examination by a therapist are such simple tasks here at an extremely low level in terms of quality and service. But with complex and emergency medical cases, the situation is completely different. There was a case when an old acquaintance had an accident on a motorcycle in a mountainous area. He was evacuated by helicopter and taken to the hospital, he said, within 15 minutes. And this procedure was included in the cost of insurance. Amazing.