- Article Top Advertisement -
THE Eat Asia known for its themed restaurants inspired by Asian villages and the character Hello Kitty has just inaugurated a unit dedicated to the monster Godzilla , a character who conquered a legion of fans in theaters around the world. The opening of the house is part of the project to expand the brand's franchise format.
With 32 seats spread over 100 square meters, the space casual food was opened last Monday (30), in Vila Sofia, south of São Paulo . The menu has starters, such as Shimeji in butter (R$ 23.90), Salmon and vegetarian Pokes (R$ 45.90), Ramen (R$ 45.90), Sushi (Sakura: 5 slices of salmon, 17 pieces of sushi and 2 hot rolls – R$69.90) and hamburgers made with 100% certified Wagyu meat.
- Article Inline Advertisement 1-
According to the partners, the place has its own sustainable creation of Wagyu cattle in the regions of Boituva and Campo Grande, which makes the prices of this noble meat – a breed originally from Japan – a little more affordable.
Among the sandwich options, the house highlights the one that bears the name of the character. THE Godzilla brings a burger with 300g of 100% wagyu meat on brioche bread, with cheddar cheese, bacon and mayonnaise (R$51.90 for lunch only or R$63.90 combo with fries and soda).
For children, the Little GodzillaBox , personalized box with the character son of Godzilla, consisting of cheeseburger, fries and drink (R$ 39.90). There are other sandwich options that also bear the names of characters from the story.
Finally, the house offers three dessert options: Black Velvet Cake, black cocoa cake with powdered milk mousse and whipped cream topping (R$ 17.90 – the slice); Godzilla Honey Bread, with dulce de leche and covered in chocolate (R$15.90) ​​and the Godzilla Macarons, with chocolate and red fruit filling (R$9.90 each).
The space, dedicated to the character, also has a collectibles store licensed by Toho in Japan, which promises to be a hit with fans.
Eat Asia – Godzilla
Rua Moliere, 198 – loja 1, Vila Sofia/Phone: (11) 5522-0019/Opening hours: Monday to Thursday, from 11 am to 9 pm / Friday and Saturday, from 11 am to 10 pm / Sunday, from 1 pm to 7 pm


Source: CNN Brasil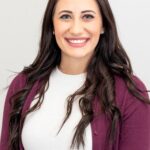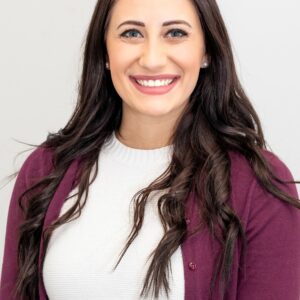 Johanna Foster is an expert opinion writer with over 7 years of experience. She has a reputation for delivering insightful and thought-provoking articles on a variety of subjects. Her work can be found on some of the top online news websites, and she is currently lending her voice to the world stock market.
- Article Bottom Advertisement -