According to the monitoring of social media Brand Analytics, the social network VKontakte in October 2021 became the absolute leader in the number of author's posts and comments in Russia. According to the data of the analytical company, in the last month alone, users of the Russian social network published more than 408 million different publications. This is a really impressive number of posts, because, for example, this is three times more than on any other site over the same period. Moreover, the total number of author's publications on the VKontakte social network is 95 million more than in all popular social networks combined – Instagram, YouTube, Odnoklassniki, TikTok, Facebook, Twitter.
Brand Analytics said that at the moment in Russia there are over 23 million active users who publish copyright content, but we are talking only about open profiles – publications in closed accounts, of course, are not taken into account. At the same time, the portrait of the author is quite standard – the greatest activity comes from users aged 25 to 34, and there were slightly more women authors (54.9%) than men (45.1%).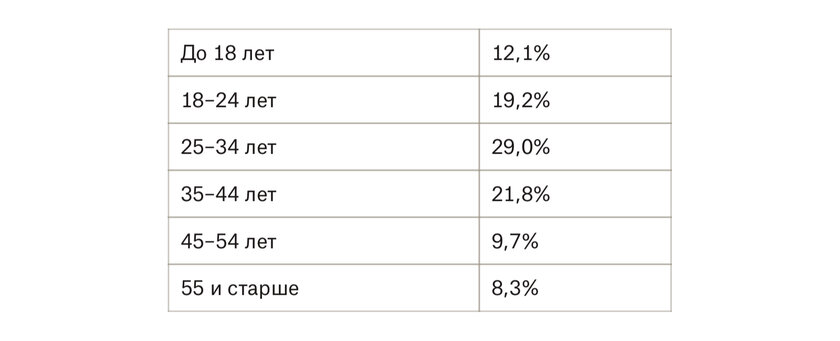 It is important to note that Brand Analytics considers the author of any user who has made at least one post in the profile, communities or comments in a public format.